In the April 2021 General Conference of The Church of Jesus Christ of Latter-day Saints, thousands of Latter-day Saints from across the country not only heard the announcements of 20 new temples and a new Filipino General Authority Seventy but also learned about important doctrines and principles of the Restored Gospel of Jesus Christ. In particular, President Russell M. Nelson taught everyone to "start today to increase your faith" in Jesus Christ.
After participating in the 191st General Conference rebroadcast, many Latter-day Saint families and individuals shared the things they have learned.
The following are excerpts from several Church members after joining the 2-day religious gathering virtually in their own homes or in meetinghouses where COVID-19 quarantine policies allow.
Eric C. Belen, Calamba City, Laguna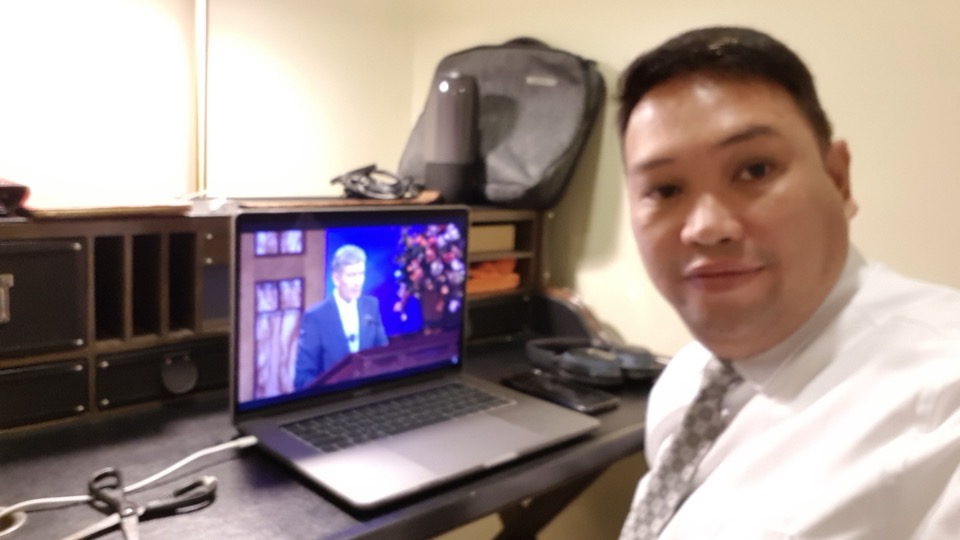 I was reminded of the importance of the atonement of Jesus Christ, and I felt the Holy Ghost as I appreciate my Savior for making possible my return to the presence of my Heavenly Father with my family, to be with them Eternally! I love my Redeemer and I'll do my best to walk His path and Stay in the covenant path.
Ramil Columbretis, Tarlac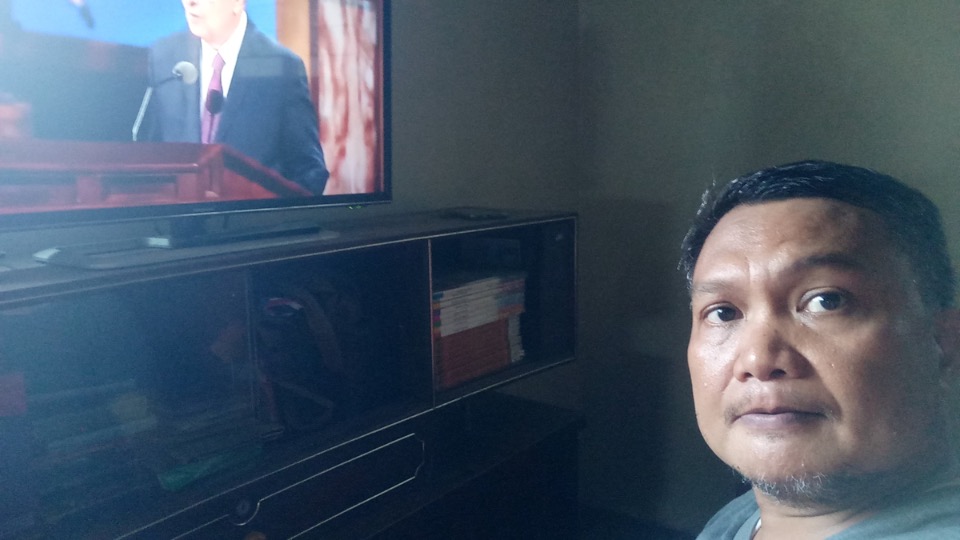 As someone who was suffering some illness -- and being tagged as COVID Suspect because of it -- I felt the despair and uncertainty this pandemic has been bringing into our world. I was being overwhelmed by the worries of what the future may look like for me and my family, the doubts and the little cracks in my resolve that is attacking my faith, even the insecurities that were surfacing and feelings of inadequacies of my being able to magnify my calling in the Church. But when I heard the talk of Elder Quentin L. Cook, so much burden was lifted off from my chest and my mind because of that assurance. I am so grateful for the very timely and spot-on instructions that our Dear Prophet Russell M. Nelson gave us on how to increase our faith. Truly, the Prophet is our beacon, our fortifier and our watchman-on-the-tower especially during these perilous times of our journey here on this earth moving forward towards our final home in heaven.
Keana Danielle, Digos City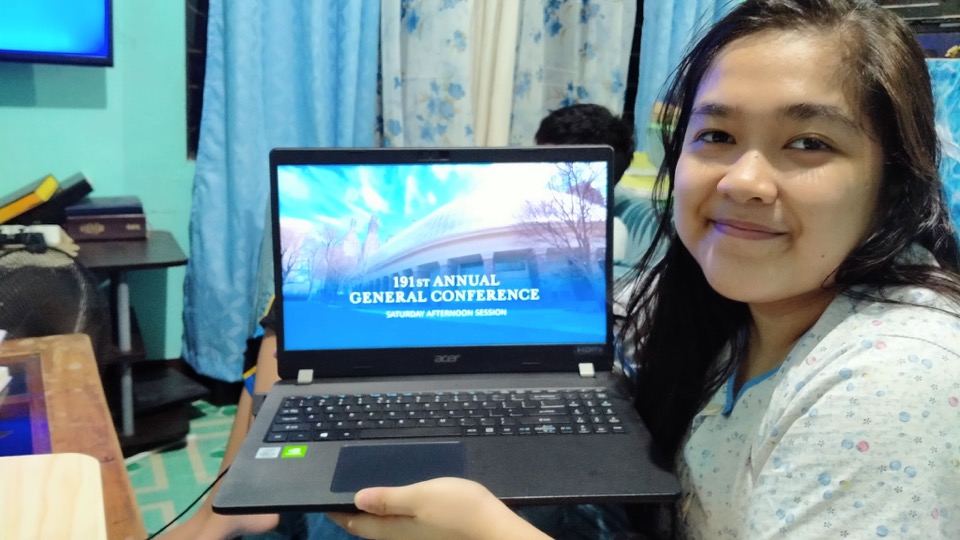 I learned that we must honor our women in the church. That abuse is an abominable sin as well as abortion. And that unfairness can only be gone when we focus on the Atonement of the Lord.
Erika Lasac, Marinduque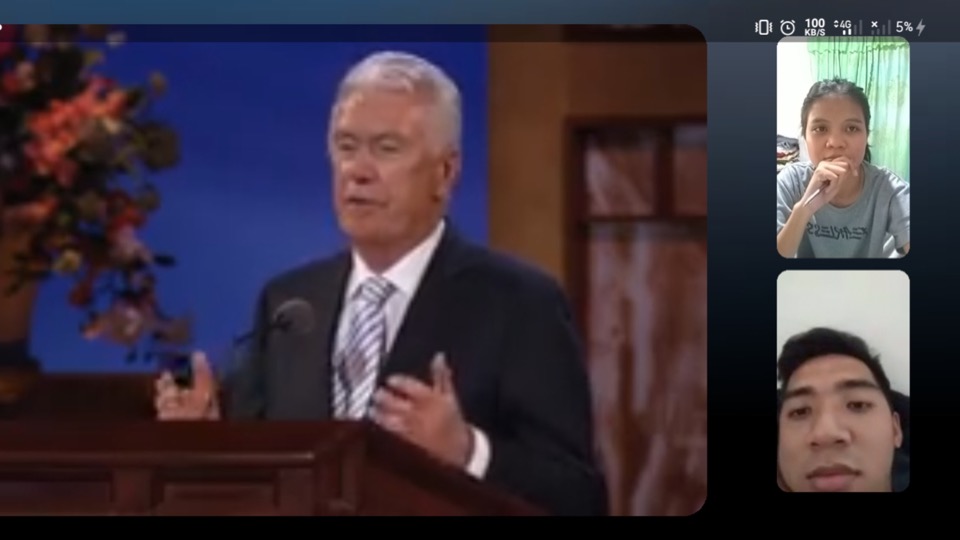 The thought that greatly affected me from the Saturday morning session was about using caring conversation as a tool for great conversion in children. How we treat others can cause them to have healthier lives. When we give our sincere care and love for others, we will be contributing to their own journey of conversion. We might be a parent, daughter, friend, neighbor or just someone concern but our heartfelt effort to extend our care and love for them will be a majestic way of God to manifest that He is among us.
Jedh Esterninos, Naga city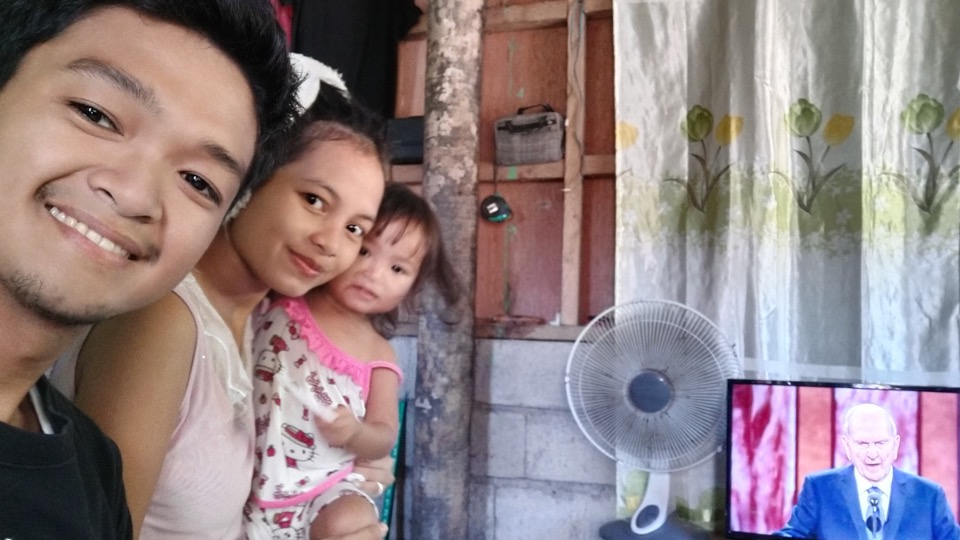 This pandemic, it is hard for us to live normally. But the messages from the speakers helped me realize that Jesus Christ and Heavenly Father are there to comfort us. President Nelson said that with faith we can move our mountain of misery, especially the hardship during this pandemic.
Eunice P. Obena, San Nicolas, Ilocos Norte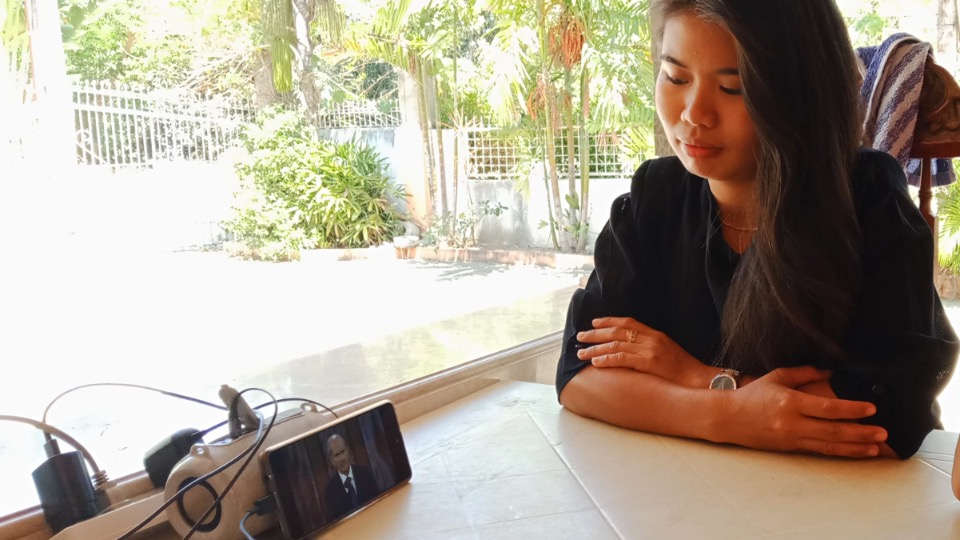 The April 2021 General Conference gave me hope that someday I will be at my Heavenly Father's kingdom with my loved ones, through my faith in my Savior Jesus Christ. It gave me also the motivation to repent and strive harder to become better every day that I may be worthy to enter the Temple and be part of the Gathering.
Leonilyn D. Dieta, Quezon Province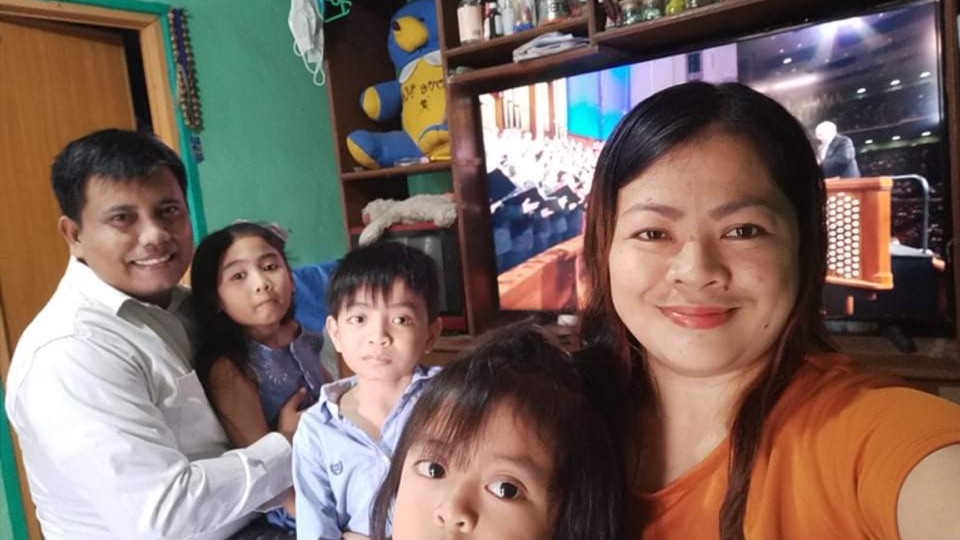 There are so many things we can learn from the last General Conference, but I think the message we heard from our beloved prophet, Russell M. Nelson is a reminder for all of us. We are facing right now different mountains in our lives, but we should continue to press forward. We should never lose hope because whatever we are facing right now it will end if we continue to have faith in him.
Aljean S. Delweste, Bacolod City, Negros Occidental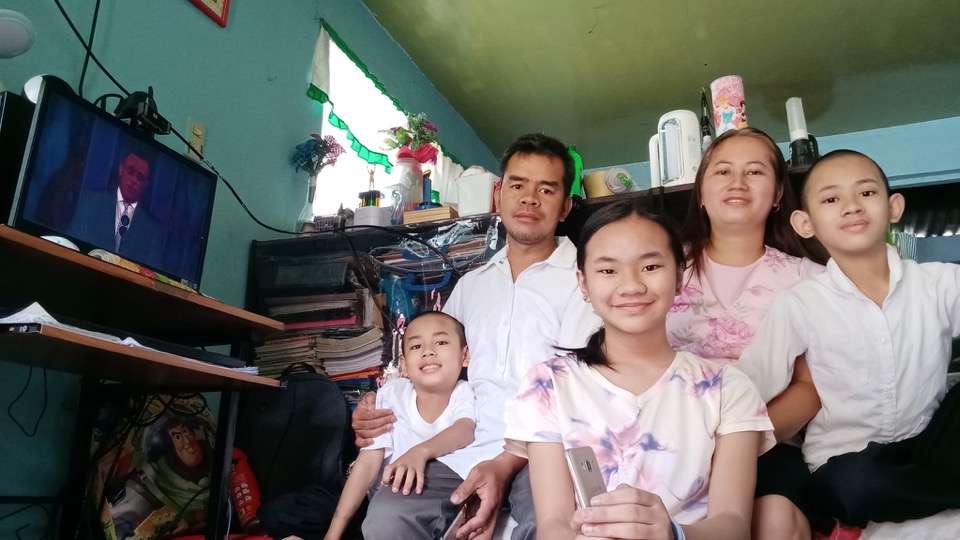 The General Conference has lifted my spirit. I've been feeling stressed with work lately. The messages has enlightened me how light my burden will be with help coming from the Lord through the people around me. I was reminded to be "the help" that my brothers and sisters need. Sister Jones also taught me to train my children on what to do with the different scenarios in the future. I may also apply this step in my work.
 
Editha P. Neo, Cebu City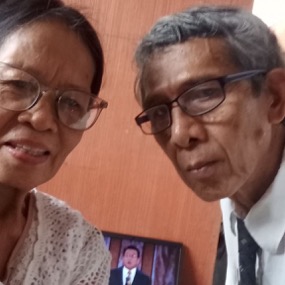 After listening to all the speakers, especially from our dear prophet, Pres Russell M. Nelson during the recent conference, we came to understand more how much the Savior loves each one of us.
He cares for our sorrows and disappointments. We also feel a deep love for our fellowmen.
And as we contemplated on the messages we have heard, we realized the many spiritual things we need to improve.
Mhegan D. Nisola, Santa Rosa, Laguna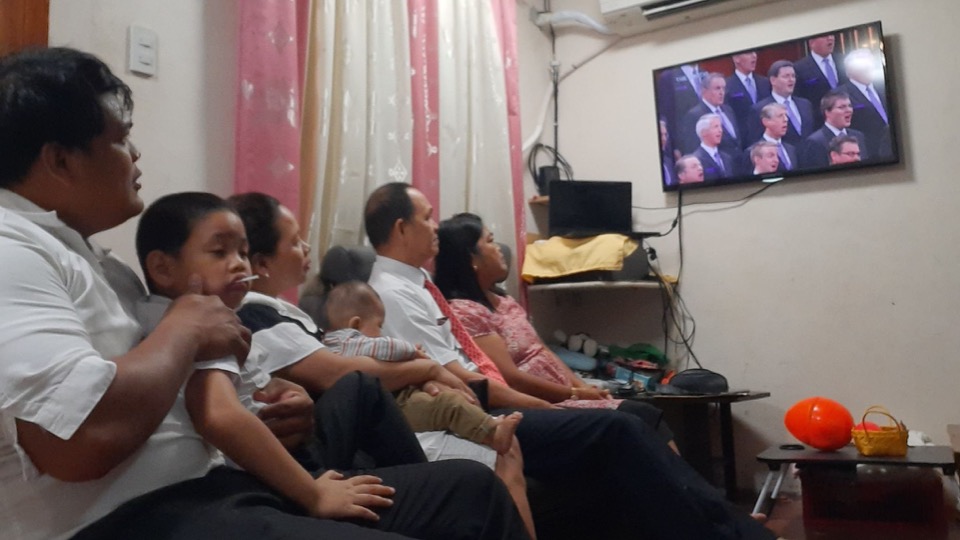 Watching the General conference has reminded me that God is aware of the details of my life. My question about how many children to have in our family has also been answered. I am surrounded by friends who don't believe in bearing and rearing children anymore because of the huge expenses it makes. I know how hard it is to support a family in all aspects especially financially so somehow, I agree with them. However, watching the conference reminded me that the commandment of bearing children remains enforced. It's not just the decision of the husband and wife about when and how many children to have, but also about Heavenly Father's will.
Aileen Michelle Senajon Digos City/Davao del Sur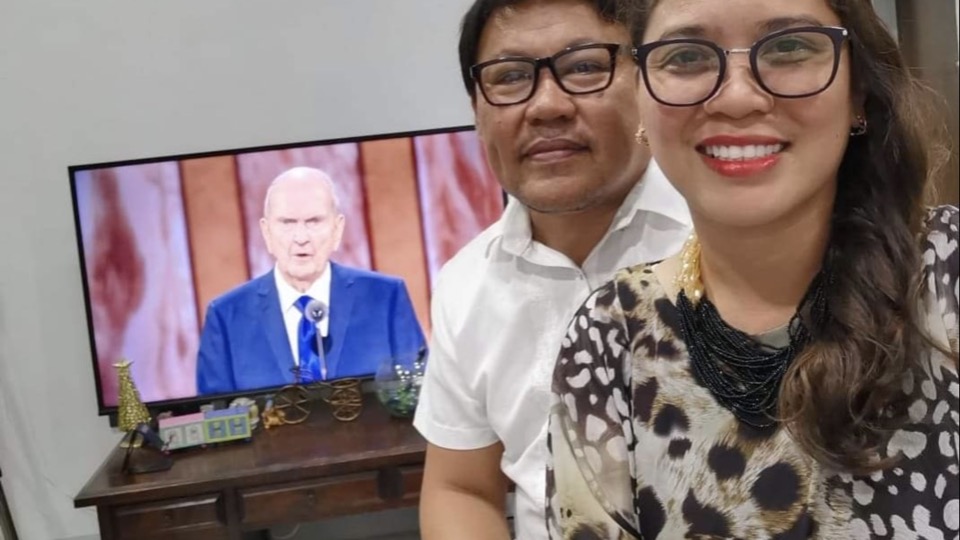 I learned that true repentance begins with faith. It is our faith that unlocks the power of God. If we exercise our faith the Lord will move mountains upon our lives.

 
Kathleen Belen, Calamba City, Laguna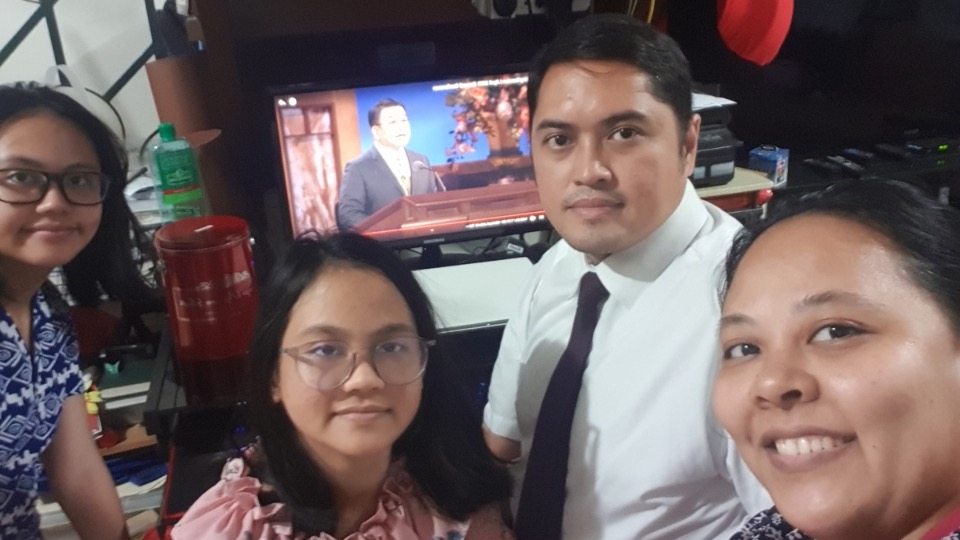 I felt that the message for me at this conference is to be nice to people around us, not just "not to throw stones but also catch stones for the oppressed." Also, the prophet's invitation to increase our faith because from faith comes miracles and it brings spiritual power. We must heed the prophet's call, and I know it will bring us great blessing at this time of the pandemic. Soon we will be able to visit the temple again and perform ordinances and be blessed.
Blessy Pado, Laguna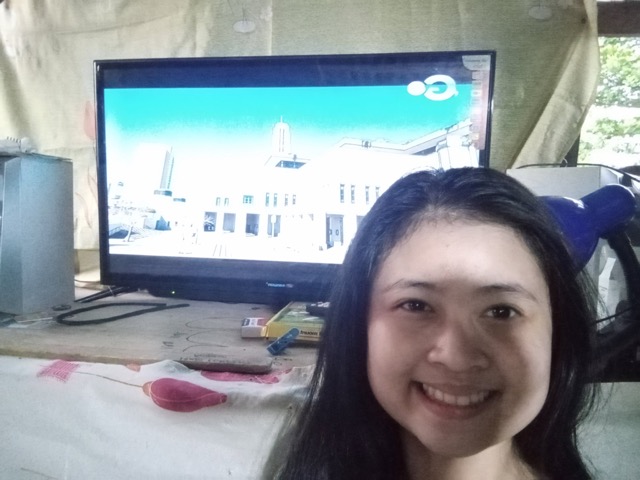 It was my first time watching the rebroadcast of the General Conference, and I listened to our living apostles and prophets who testified to the resurrection of Jesus Christ. The thing that made a mark on me the most was when Elder Palmer of the Seventy shared how our sorrow could turn into joy.
Hannah Nephea K. Tenestrante, Cagayan De Oro City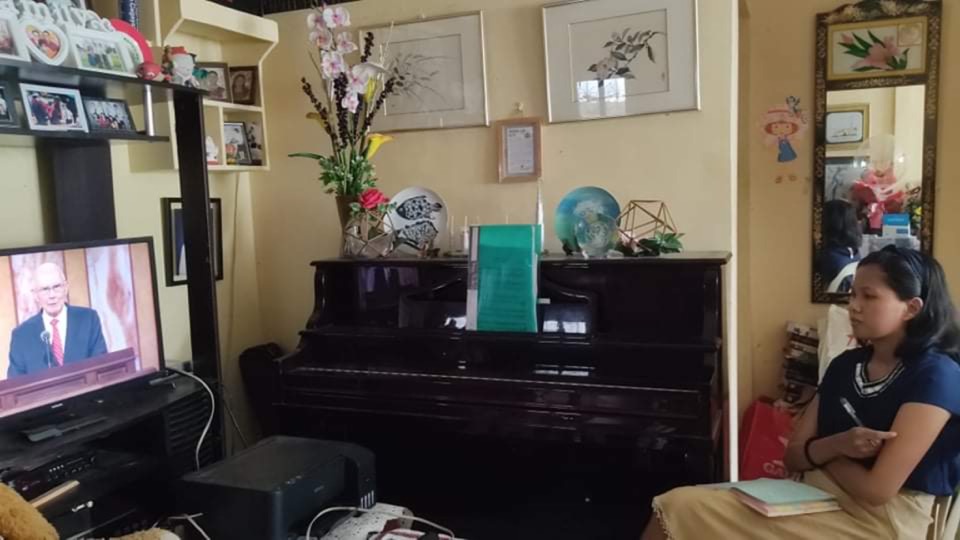 tThe messages we've heard from our living prophets, apostles, and Church leaders are indeed a manifestation of a living and loving Heavenly Father and Savior, Jesus Christ. I was able to ponder a lot of things during the conference and was able to evaluate myself as to how my current relationship with our Lord Jesus Christ is. President Nelson's invitation to increase faith and trust in Christ has made me think of the future challenges I will be facing. Because we are in the last days, Satan has been upgrading his schemes and so must we with our spiritual foundations. Becoming a true disciple of Christ is a choice we must make every day, a choice to constantly increase our faith and trust in Christ so that whatever may come in our way, we would still be holding strong 'til the end.
Gelian V. Comendador, Rizal, Laguna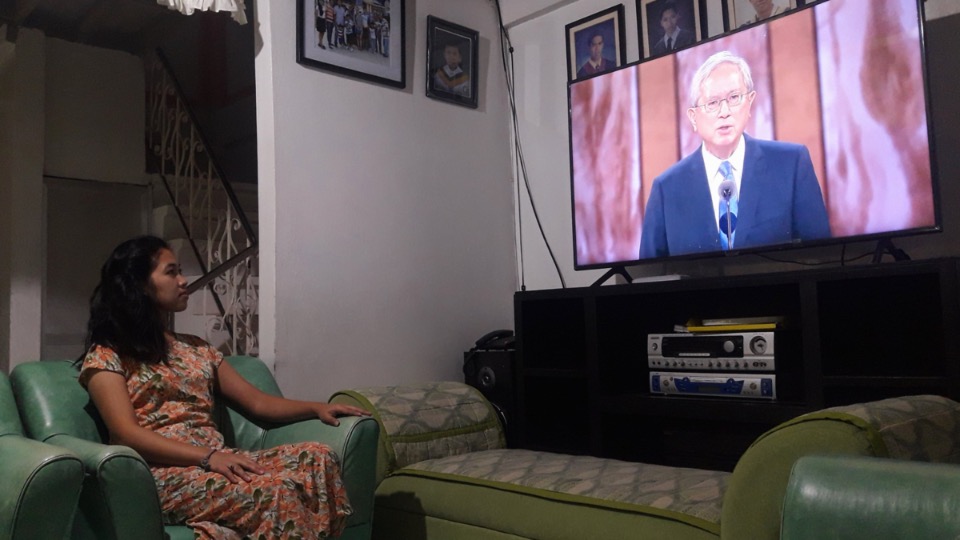 Everyone is going through something. We're all just trying our best. It's been a year since my father died. I miss him so much. Over that year, loneliness visited me from time to time. Depression and anxiety follow. But this general conference, the messages that I heard gave me comfort and peace. Truly God has not forgotten me. The easter promises that I will see him again, that we will all be resurrected like Jesus Christ. No matter what happens, we can all find joy in our journey.
Karmina Gonzales, Makati City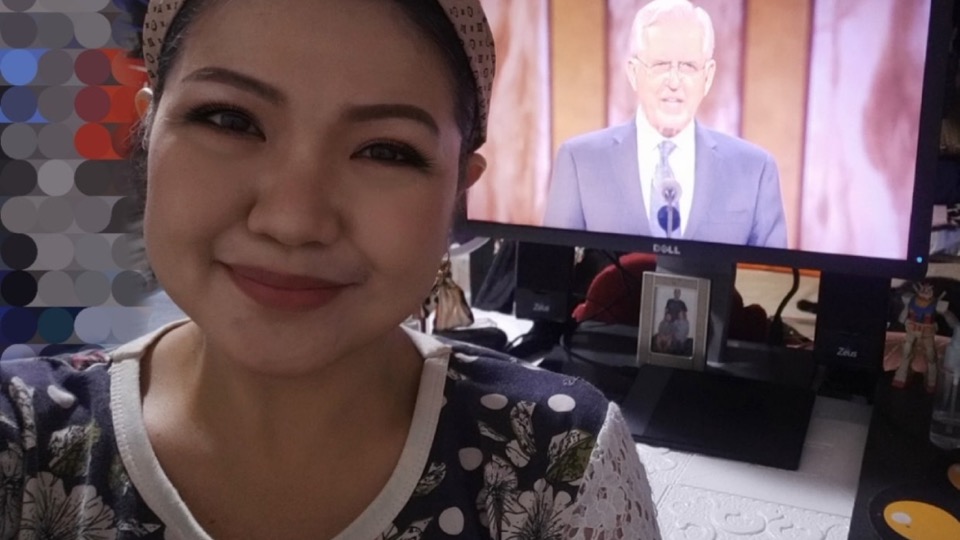 I am deeply touched by all the messages I heard from the conference. One that has the greatest impact on me was a talk byPresident Henry B. Eyring. "Eternal happiness depends on doing our best to offer the same lasting happiness to as many of our kindred as we can, on both sides of the veil." Temple ordinances will bring about lasting joy, hope, and optimism. Through temple ordinances, we will all be together forever.
Here are more photos of members participating in the 191st General Conference.