Heavy rains and floods did not stop representatives of different faith-based organizations and local government units (LGUs) from convening in a roundtable discussion on climate change.  In the half-day forum held at the Aurora Chapel of The Church of Jesus Christ of Latter-day Saints on Saturday, the discussion centered on the severity of the global climate change threat, its impact on human society and economies, and actions that might be most effective in mitigating the damage.
The Discussion
Dr. Lilian Sison, Director of International Relations and Programs of the University of Sto. Tomas, and a renowned expert on climate change issues, was the first speaker.  She assertively discussed the reasons for concern, risks and aggregate impact of climate change to human lives and economies. "It's time to look at alternative sources of development. We have so much to learn as a community. Although the problems are global, it is important to change the mindset, virtues and lifestyle at the grass root level," she pointed out.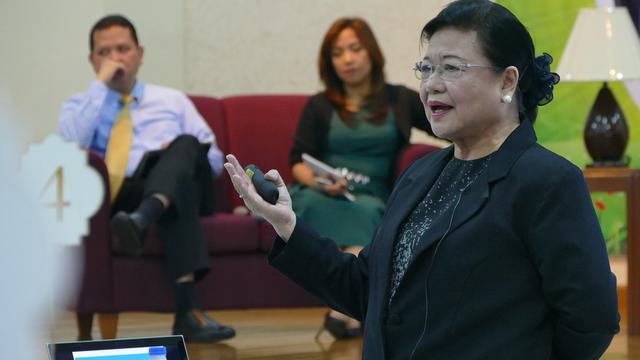 Dr. Lilian Sison addressing the audience during the roundtable discussion.
"Should we wait for a catastrophe to happen before we change?" was the thought-provoking question from the second speaker, Dr. Phares Parayno.  An expert on Climate Change Adaptation & Disaster Risk Reduction and Management, Dr. Parayno was well-versed in the local government units' initiatives and projects designed to adapt to climate change.  He noted that although some LGUs are already experiencing success, (like the aquifer storage and recovery of Barangay Rosario, and the lighting arrester of Barangay Maybunga, both in Pasig City) there's still much to do. Cooperation is the key as there's an even greater need for individuals to support government efforts.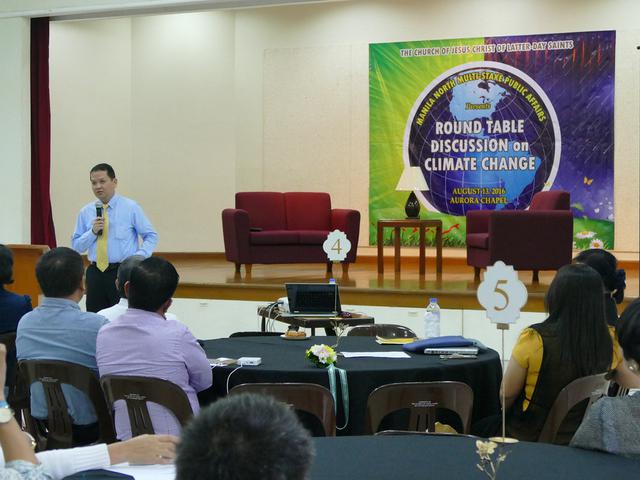 Dr. Phares Parayno speaking on Climate Change Adaptation & Disaster Risk Reduction and Management
Action Plan
After the lectures, a lively Question and Answer followed where the speakers got to interact with the audience. The attendees were then divided into several groups to come up with action plans. A few minutes of earnest and meaningful discussions resulted to some major resolutions that include extensive tree-planting efforts, widespread information dissemination, and reinforcing the reuse, reduce and recycle system of waste management and others. Everyone pledged to work together to be part of the solution in addressing climate change.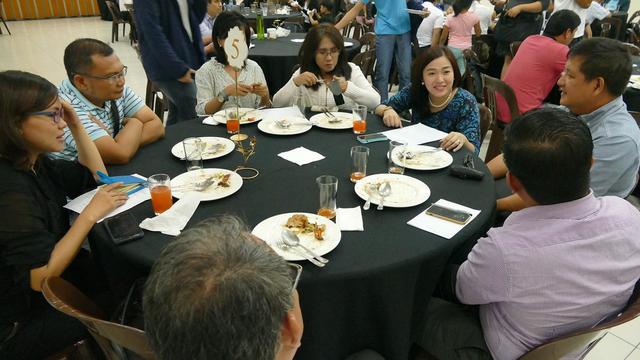 The roundtable discussion left a powerful mark on the participants. As a takeaway, one participant commented, "I will encourage my family and friends to start doing proper waste segregation." Another said, "I felt the urgency of disseminating this information and to take necessary steps so I can, in my own little way, help mitigate the ill-effects of climate change."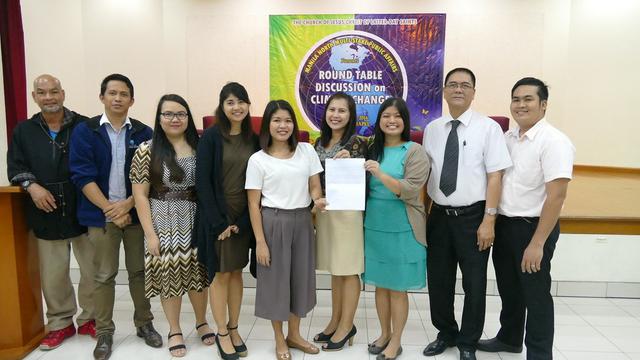 The climate change forum was organized by the Manila North Public Affairs Council of The Church of Jesus Christ of Latter-day Saints.  LGU representatives came from Marikina, Pasig, Quezon City and Taguig.