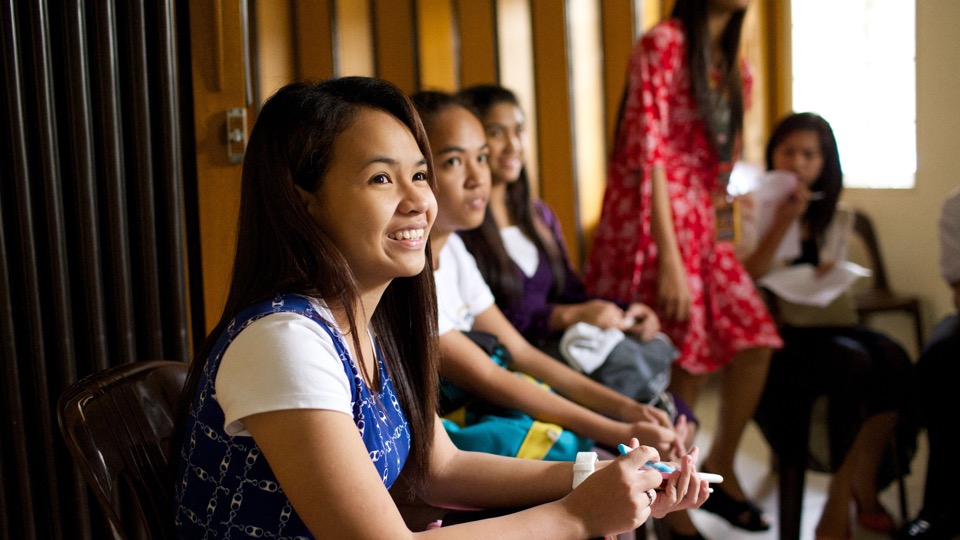 Education is strongly emphasized in The Church of Jesus Christ of Latter-day Saints. Along with offering seminary classes for high school students, the Church also sponsors religious classes known as "institute" for young single adults ages 18 to 30 and married college students. 
The purpose of these programs is to help youth and young adults understand and rely on the teachings and Atonement of Jesus Christ, qualify for the blessings of the temple, and prepare themselves, their families, and others for eternal life with their Father in Heaven.
Here are a few testimonies of youth and young adults who have graduated from the programs.
A leap of faith
Jared Paul Adzuara, now called Elder Adzuara, was a full-time proselyting missionary transferred to a church service mission after a few months.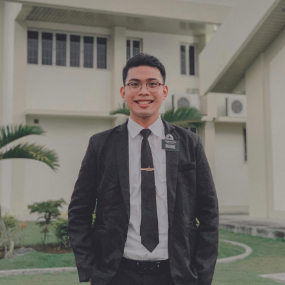 "When the news came that I would be transferred from proselyting to a young church service mission was not an easy pill for me to swallow," he recalls. "Questions like, "What do I lack?" came to mind. Tears flowed down my cheeks, my heartbeats raced, my mouth couldn't speak, and my mind was gloomy. All I felt was excruciating pain," he narrated.
But even with those difficult times, he humbly turned and sought the Savior's healing power. With his participation in the institute classes, he learned to accept Heavenly Father's plan for him. "I learned to focus on what I can control and do. I understood that wherever I am called to serve, God will always be there for me, and I came to love this sacred calling that They have entrusted to me," he shared.
"I know God's purposes and vital role in bringing scattered Israel into Christ again. It was in the institute where I got a more precise and better understanding of what the Lord expects of me and the miracles He has promised me as I put my trust in Him," Elder Adzuara stated.
He now serves as a Young Church Service Missionary (YCSM) in the Church Communication Department.
A commandment one has to obey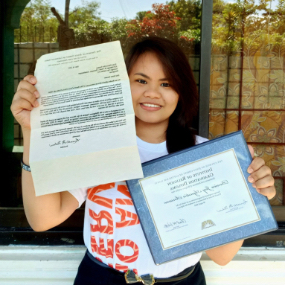 "At a young age, sometimes I didn't put much seriousness into our leader's counsel, but without hesitation, I strived to attend my institute class," Danica Sinsano stated. 
Although she could not finish her institute classes while attending college, she tried her best to complete all the courses she needed to graduate from the institute.
"The program has even helped me during the pandemic. It has helped me overcome my anxiety and strengthen my desire to serve a mission," Danica emphasized. "I know and testify to what President Thomas Monson said, to make institute a priority, is true. It will truly bless our lives!"
According to her, the program was a significant factor in her gaining a testimony of the gospel's truthfulness and helped her prepare to become a full-time missionary. Currently, she is preparing to serve in the Philippines Cagayan de Oro Mission.
"I know that all the knowledge and wisdom I gained will rise with me in the resurrection and will help me bless the lives of others," she testified.
The turning point of a young woman's life
Laurel Ashley Alfornon recalls a time when she became inactive in attending church activities. She said that she chose temporal things over spiritual ones, "But when it was time for me to attend seminary, I realize that I need to choose my priorities," she said.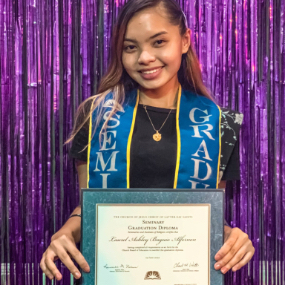 She quoted Elder David A. Bednar's statement: There is no such thing as balance. "Sometimes we reflect on all of our responsibilities at home, school, and church and wonder how we can achieve a balance among the many competing demands on our time," she stated. "Instead of driving ourselves crazy trying to do everything simultaneously, we should identify the few fundamental things that are our highest priorities. We then can strive to give each of them the attention they need—one at a time," she continued.
She testified how seminary has blessed her life and strengthened her testimony of the Savior's Atonement. "I understood that I was never alone," she shared. "Seminary is a blessing that has altered the course of my life forever. Every day, I now think about how grateful I have my Savior to get me through trials and temptations," Ashley exclaims.
Ashley recently graduated from seminary and is now preparing herself to be worthy and apply for a mission next year. "The seminary program has strengthened and encouraged me to continue and stay on the covenant path. Graduating from seminary is an achievement I will be proud to share with my future children someday," she pointed out.
Seminaries and Institutes of Religion (S&I) assist parents and Church leaders in helping youth and young adults increase their faith in Jesus Christ and His restored gospel. This is done by supporting a home-centered study of the scriptures and the words of living prophets and other Church leaders.