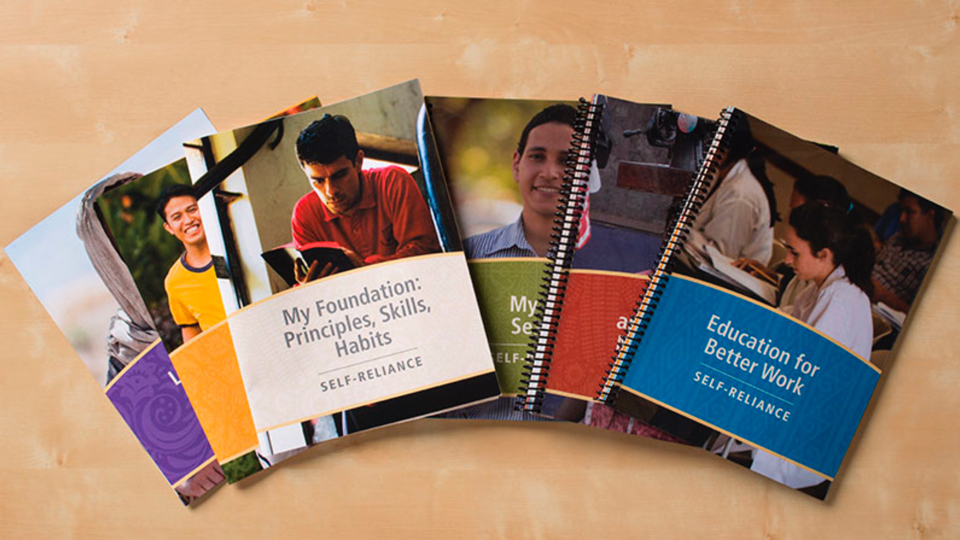 In The Church of Jesus Christ of Latter-day Saints, leaders continue to counsel members that education will open the doors of opportunity. Furthermore, we follow the Lord's admonition to "seek learning, even by study and also by faith," we will gain not only knowledge from your study but added light as you learn by faith.
Here are a few stories from our members who exercised their faith as they partake of the blessings of education through the Perpetual Education Fund (PEF) and the Ezra Taft Benson Agriculture and Food Scholarship.
Perpetual Education Fund (PEF)
The Perpetual Education Fund (PEF) loan program helps members of the Church of all ages get an education that leads to a self-reliant job. Since 2001 this program has touched the lives of more than 90,000 individuals around the world. Through loan repayments and generous donations, this fund will continue to lift individuals and families out of poverty and into self-reliance for decades to come.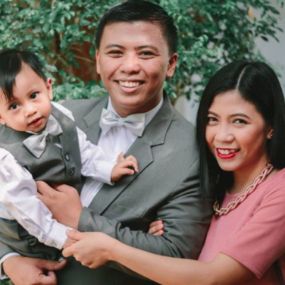 Emerson B. Golipardo finished his B.S. in Education in 2017 at Capiz State University. His journey towards getting his college education started when he went home from serving a full-time mission in the Philippines Manila Mission last February 2011. He went to school again after a few years of struggles, taking up a B.S. Secondary Education major in Music, Arts, P.E., and Health, though he focused more on Music Education. Consequently, he worked as an ESL tutor and applied for PEF to support his other school expenses. He used his approved PEF loan to buy the books to prepare him for board exams. Brother Emerson passed it with a rating of 85.9 %. 
When he started going to school simultaneously, he was committed to all his callings in the Church. Since 2013, he has served in different capacities such as Stake Young Men president, Stake Executive Secretary, Stake Sunday School President, Bishopric Counselor, and Bishop.
"I applied as a Seminary and Institute Coordinator in 2017 because I have prepared for this since 2013. My goal was either to work as a teacher or to serve in the Church as an employee. In 2021, I was hired as a Coordinator in the Seminary and Institute of Religion," he narrated. "I'm happy with what I have and will be forever grateful and in debt to our Father in Heaven. However, I couldn't imagine my life without pursuing further education. Without the help of PEF, I wouldn't be where I am right now," he added.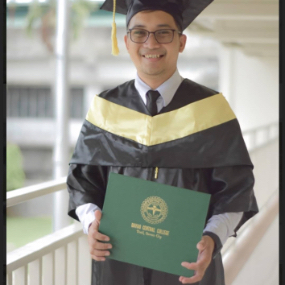 For Gary Loste, earning his bachelor's degree took more than just attending classes and accomplishing academic requirements. It took faith, hard work, and tenacity. It meant juggling his responsibilities as a husband and a father, a working student with minimum income, and teaching seminary class four times a week.
When asked how he succeeded despite the challenges, Gary said, "Sometimes I only had 3 hours of sleep, but that didn't stop me from pursuing my dreams. I focused on my goals, and with the help of my wife, who encouraged me whenever I felt discouraged."
His desire to give his family a better future pushed him to pursue his studies. He believes that anyone can succeed in achieving their goals and aspirations as long as they stay focused, trust the Lord and have faith in Him. 
Ezra Taft Benson Agriculture and Food Scholar
The Ezra Taft Benson Agriculture and Food Scholarship helps members of The Church of Jesus Christ of Latter-day Saints in financial need obtain higher education or technical training in specific areas of study related to agriculture. Appropriate areas of study include (but are not limited to) agronomy, horticulture, animal science, and nutrition. The scholarship cannot be used for graduate or post-graduate studies. However, certificate and diploma programs lasting 1-2 years will also be considered. Scholarships generally help pay for school tuition, required fees, books, and supplies.
This scholarship is made possible by special donations to the Church. Limited numbers of scholarships are available each year.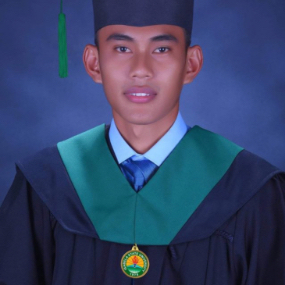 The struggles and challenges in both academics and finances plagued Ryan O. Gamit of Cauayan 3rd Branch, Cauayan District when he started pursuing his college education as a student of B.S. in Agriculture Technology. Even if the tuition fee is free at state colleges and universities, Ryan still had to fund his projects on different subjects, do research and thesis in many places, and show proofs of the required scientific experiments from his pocket. 
"All of these took a toll on me. It felt like I was fighting a battle I was not destined to win academically. In my moment of despair, I learned about the Ezra Taft Benson Agriculture and Food Scholarship. My application was approved, and I was able to finish my studies at Isabela State University in 2017. I have so much to be thankful for because this scholarship has helped me overcome the stumbling blocks and lay the groundwork for future success," he narrated.
He encourages the members to believe and cling to the hope that their blessing will arrive. As for him, the Ezra Taft Benson Agriculture and Food Scholarship was the blessing that Heavenly Father prepared for him. Today he is working as a Research Officer of Aljay Agro-Industrial Solution, Inc.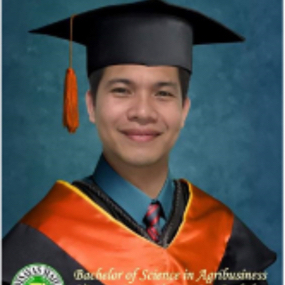 Many successful people today have poverty stories to tell. Mahunri Moriancumer Capulac of Merida ward, Ormoc stake, has an exciting story to share:
"I remember that back in college, I usually bought junk foods for lunch to stretch my budget. That was one struggle I endured throughout my studies. In 2014, after returning home from my mission, I worked for a short time to save money to support myself when I continued my studies. When I learned about the Ezra Taft Benson Agriculture and Food Scholarship from our church leaders here in Ormoc, I immediately applied for it. When my scholarship took effect, I immediately enrolled and finished the remaining years of my study. This time, my journey became smooth compared to my previous experience without this educational aid," he shared. 
Mahunri is now a proud alumna of the Visayas State University (BS in Agri Business). He considers his scholarship one of the greatest blessings he has ever received. He also knows that his education is one crucial step to help him become self-reliant. He is now working as a Loan Processor at Cantilan Rural bank.
With millions of Church members worldwide, it is not surprising to find members in many locations who lack the spiritual and temporal necessities of life—yet who are actively yearning for the ability to provide for themselves and their families.
Since 2014 the Church has opened more than 1,100 Self-Reliance Resource Centers in or near stake centers. The historic Perpetual Education Fund is one component of this exciting new internationally focused Self-Reliance Services initiative that is operating in 75 countries.