The Young Women Organization of The Church of Jesus Christ of Latter-day Saints is turning 150 this year. The sesquicentennial group for girls ages 12 to 17 years old was originally known as the First Young Ladies' Department of the Ladies' Cooperative Retrenchment Association and was organized on 27 May 1870.
In celebration of this important milestone, Young Women of the Church, together with their parents and Young Women leaders are invited to attend a series of activities.
Face to Face with the Young Women General Presidency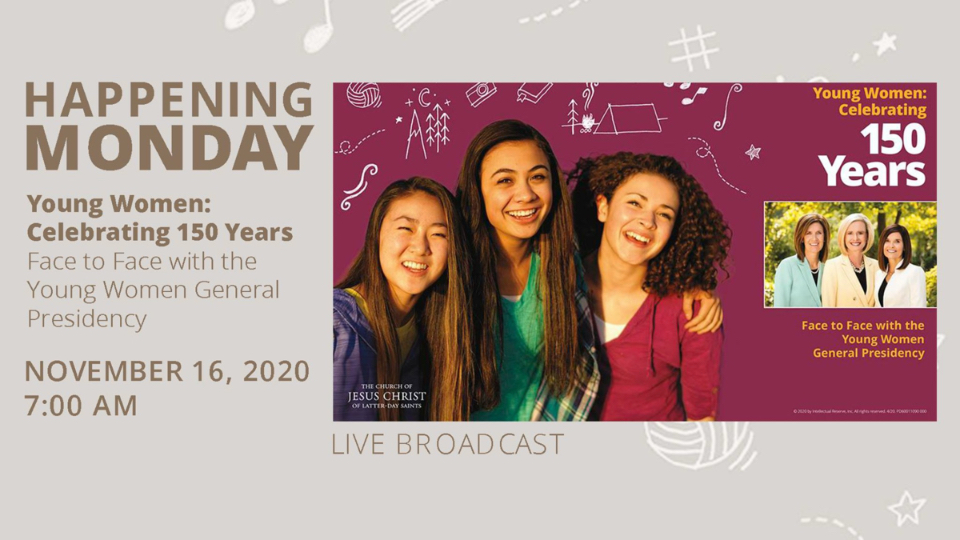 President Bonnie H. Cordon, Sister Michelle Craig, and Sister Becky Craven of the Young Women general presidency invite young women from across the globe to join them in a Face to Face event that will be broadcast live across different Church channels. In the Philippines, the live broadcast will air on the Church's Philippines Facebook Page on Monday, 16 November 2020 at 7:00 am.
Before the event, the female youth members of the Church are encouraged to submit their questions on the Young Women Face to Face event web page or through Face2Face.ChurchofJesusChrist.org.
The young women are also encouraged to invite their friends of other faiths to participate in the live broadcast.
YW @150 Commemorative Devotional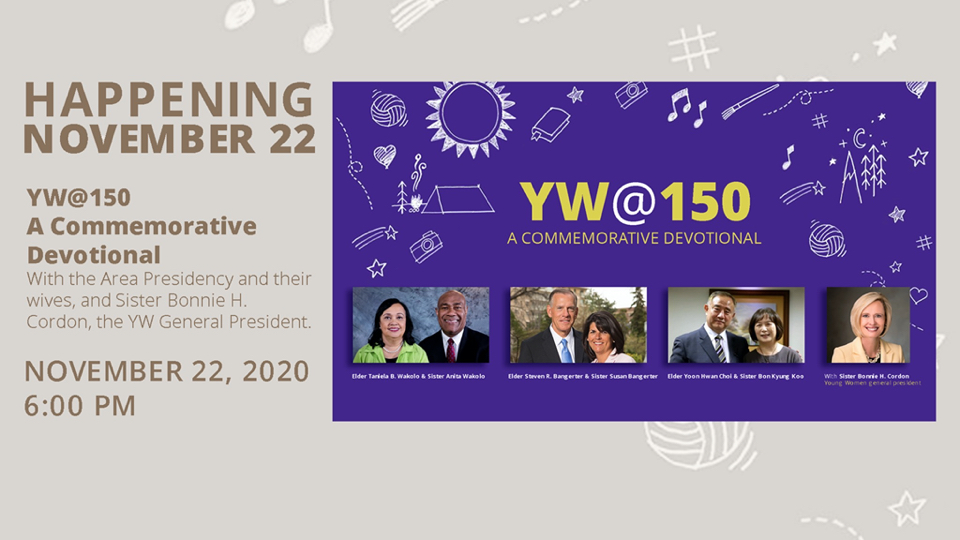 Young Women, their parents, and YW leaders in the Philippines are invited to join a special devotional with Sister Bonnie H. Cordon, members of the Philippines Area Presidency, and their wives on Sunday, 22 November 2020 at 6:00 pm.
The commemorative devotional will be aired live on the Philippine's Facebook page of the Church. Like the Face to Face event, friends of other faiths are encouraged to join.
About the Young Women Organization
An exclusive organization for girls, the Young Women Organization provides instruction, encouragement and support in living the gospel of Jesus Christ for teenage female Church members. Its purpose is to help young women build their faith in Heavenly Father and Jesus Christ, understand their identities as daughters of God, obey God's commandments and feel and recognize His guidance in their lives.
The organization promotes the growth and development of each young woman through Sunday instruction, weekday activities and a goal-setting and achievement program called Personal Progress.