LDS Charities, the humanitarian arm of The Church of Jesus Christ of Latter-day Saints and Mason Eye Institute donated a Lumera microscope and 5.8 million pesons worth of supplies to Negros Eye Specialists of Bacolod City, Negros Occidental.
George Kenneth Lee, Welfare Manager of LDS Charities, and  Dr. John S. Jarstad, Associate Professor of Clinical Ophthalmology & Director of Cataract and Refractive Services of the Mason Eye Institute, were present at the signing in Bacolod City on April 19, 2016. 
Dr. Miguel Sarabia, head of the Negros Eye Specialists, received the donated ophthalmology equipment and supplies at Our Lady Of Mercy Specialty Hospital.
Dr. Sarabia said, "This is a dream come true. Dr. Jarstad and LDS Charities are helping us further our goal to serve remote barangays and municipalities where some have given up to blindness."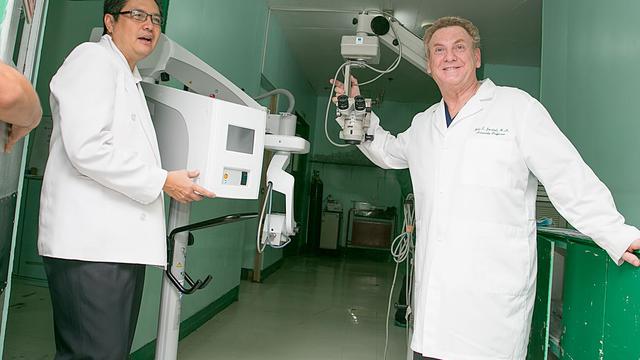 "Our goal was to lower the cost of eye surgery to a level that even the poor can afford. We have achieved it with no bill balance. Our next big goal is to raise the quality of eye surgery to international standards and we can only do that with the proper equipment. You cannot expect good surgery without good equipment. Now we have the Lumera Microscope. We used to just dream of this but God works in strange ways, as we now know, so thank you so much to LDS Charities."
After the signing and turn-over, eye check-ups free to the public were given at the Church's Stake (diocese) in Galo, Bacolod City. Free eyeglasses and sun glasses were also given out to more than 250 recipients.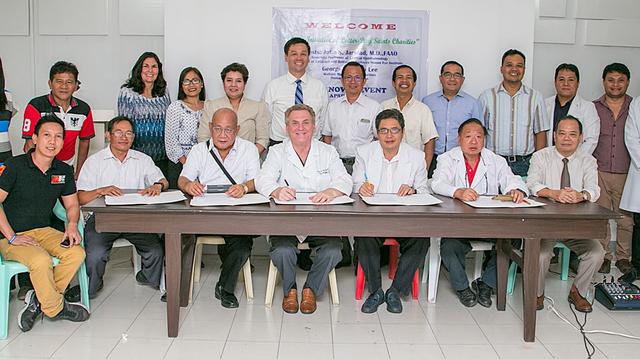 Dr. Jarstad expressed, "People will not go blind if we can help them. Our brothers and sisters should see the creations of this world. I will not stop giving what I can so that others may see and appreciate life as we do."
Kenneth Lee stated "Our partner shares our desire and commitment to meeting humanitarian needs. LDS Charities follows the admonition of Jesus Christ to help others in need.  He taught that we are to love and care for each other and lift up those whose hands hang down and whose knees are feeble."