LDS Charities, Mormon Helping Hands and the Barangay Napon-Napon partnered in a clean water project after Typhoon Nona destroyed the main water line to Napon-Napon and Caldaclan, two barangays in Pantabangan located in Central Luzon's Neuva Ecija Province.  For over three months the barangay was without fresh water.
Ellen Baracoa, the coordinator of the PDRRMC for Nueva Ecija alerted Elder Terry McClure and Sister Cecelia McClure, humanitarian service missionaries for LDS Charities, of the distressful situation.  LDS Charities responded and assisted in the project.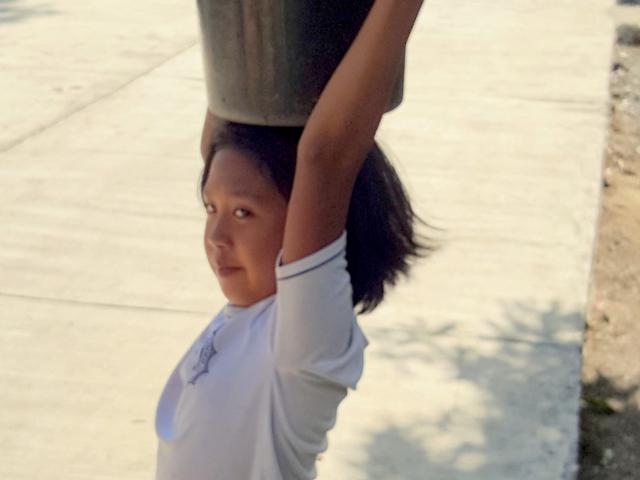 From mid December 2015 until April 2016, water was carried up-hill in buckets or hauled in a handwagon from a lower source.
Napon-Napon bought 15 rolls of pipe and sought the help of LDS Charities to purchase the remaining 55 rolls.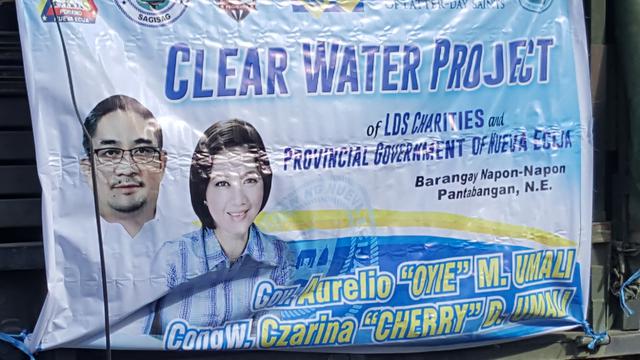 Helping Hands unloaded the pipe from the trucks.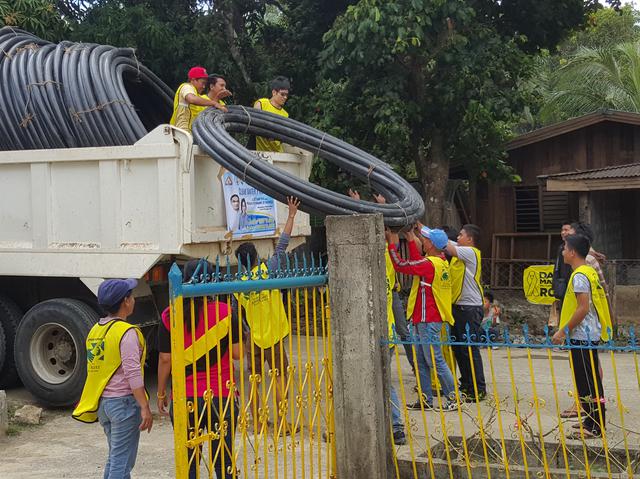 They started unloading the first trucks at 1:30 pm.  The trucks did not return with the second load of pipe until 7:30 pm.   
The barangay gratefully provided dinner for the hungry Helping Hands volunteers. Volunteers played with the neighborhood children while waiting.There was a good feeling of unity and gratitude.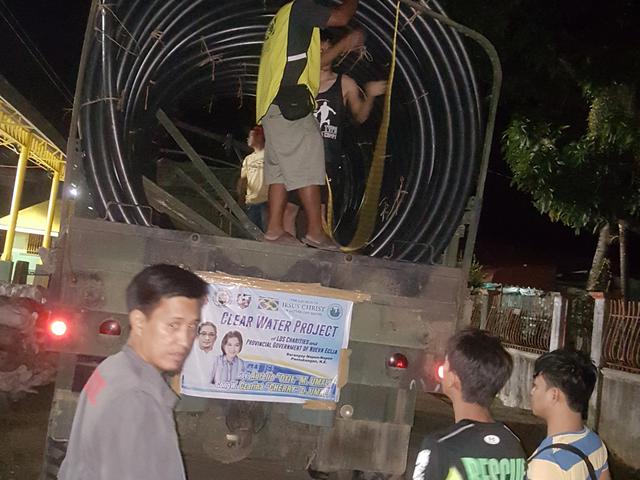 A carabao hauled three 60-foot pipes the first 1.5 kilometers.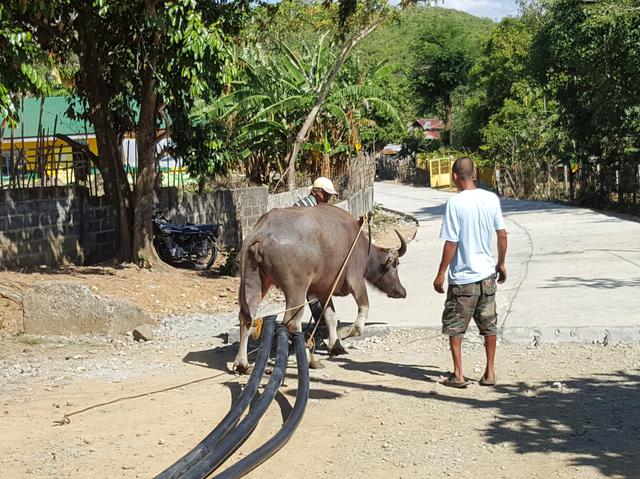 …until she found a mud wallow.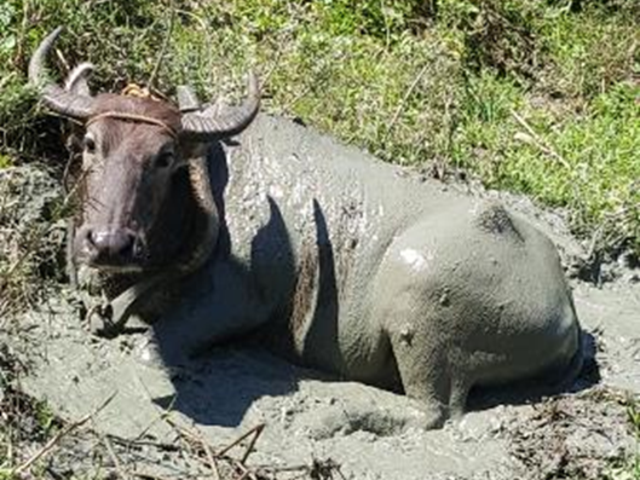 Barangay and Helping Hands volunteers hauled the pipe over the remaining six kilometers of mountain terrain. The weather was unseasonably hot and the climb was very steep.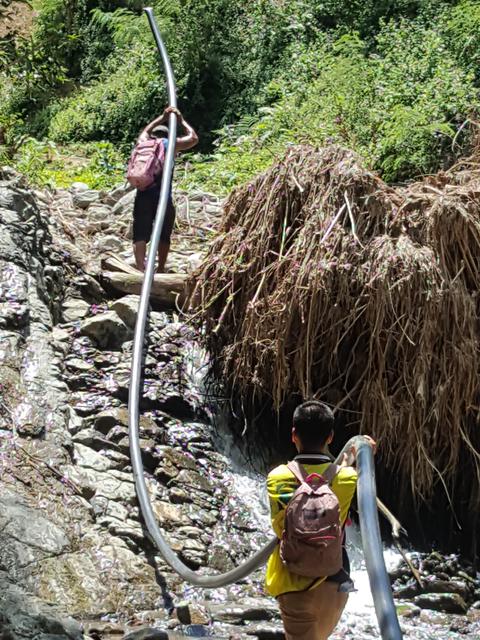 The barangay water tank is filled from the pipe.  For a fee the water is piped to the houses.  Anyone is welcome to use the water from the open tap.
"Access to safe drinking water is necessary for health and prosperity," said Elder McClure. "Enabling the barangay to restore their water line was a wonderful gift from the members of the Church." 
This project is a welcome addition to the Church's worldwide humanitarian effort. In addition to major disaster assistance efforts, Clean Water is one of six on-going initiatives.   LDS Charities partners with local government agencies and community leaders to provide access to clean water with wells and other water systems in countries where such access is unavailable.  The Church undertakes these projects without regard to the nationality or religion of the recipients. 
Through these humanitarian efforts, members of The Church of Jesus Christ of Latter-day Saints endeavor to follow the Savior's admonition to feed the hungry, give drink to the thirsty, take in the stranger, clothe the naked and visit the sick and those in prison (see Matthew 25:35–36 and the 2011 Welfare Services Fact Sheet). 
Elijahly Betriolo, a Helping Hands volunteer from San Jose, Neuva Ecija, remarked "When we are giving service, time and distance are just numbers.  It doesn't matter how long the time or how far the place. What matters is that we unconditionally and whole-heartedly express our love and help to our Savior by helping our neighbors."