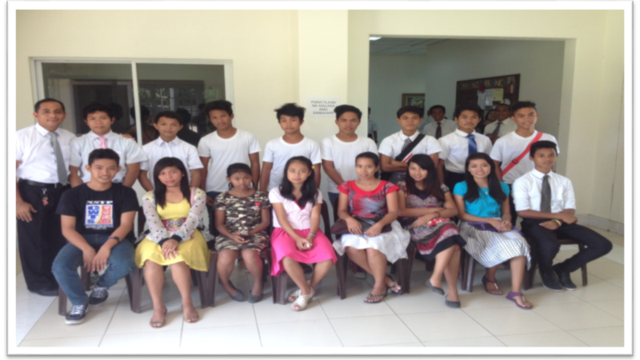 The seminary program of the Matnog Branch, Bulan District of The Church of Jesus Christ of Latter-day Saints has grown phenomenally during the last six years. Beginning in the 2011-2012 school year with 23 students enrolled to the 2016-2017 school year with 82 students enrolled.
Seminary is the four-year program of the church for students in grades 9 through 12 to meet together for daily scripture study. When meeting daily is not possible the students study at home and meet with a seminary instructor once a week.

The Matnog Branch's success is not only in the increase in the number of students, but in the number of students completing the course. The completion rate has grown each year, from 35% completion during 2011-2012 to a phenomenal completion rate of 91% during the 2016-2017 school year. There were 82 potential seminary students during the 2016 enrollment. All 82 potential students were visited and invited to participate in seminary. The teachers and leaders kept going back to those who had not responded until they were successful in enrolling all 82 students.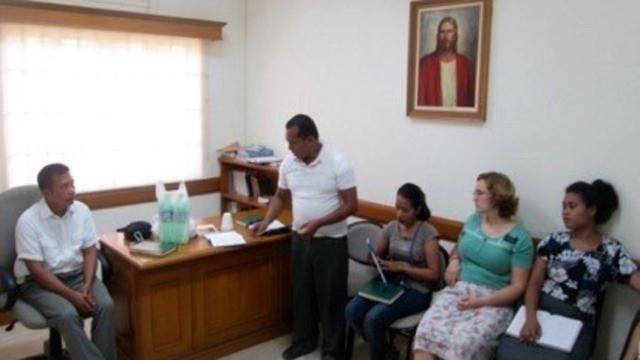 President Reil Elpos, leader of the Matnog Branch explains their success, " We encourage our active youth to be righteous examples to others and that through righteous examples they can influence other youth to be involved in seminary. Matnog branch is so unique because they followed our counsels and as a result, many of the youth there have enrolled in seminary and stayed active in the program as well as in the church."
"We make sure we have called the right kind of teachers who are committed and dedicated to teaching in seminary. I counsel the teachers to love their students, be a friend to them, and to reach out to them individually and to attend to their needs. They have to take the extra mile even beyond the classroom setting, to express love and concern for the individual well-being of their students and to report immediately to the branch council any challenges that hinder students who are not coming to seminary anymore and to immediately resolve as a council to prevent discontinuity of students in the program."
"We explain to students the importance of balancing spiritual and temporal activities. We reach out to parents and explain to them their important role for their children to successfully complete and eventually graduate in seminary."
The best part of this phenomenal success is the growth in the testimonies of those involved.