The Philippines Area Presidency invites all members of The Church of Jesus Christ of Latter-day Saints to join the "I Will Go, I Will Serve: 4600 Missionary Fireside" on Sunday, November 21, 2021, at 7:00 PM according to a letter sent out on Saturday, November 13, 2021.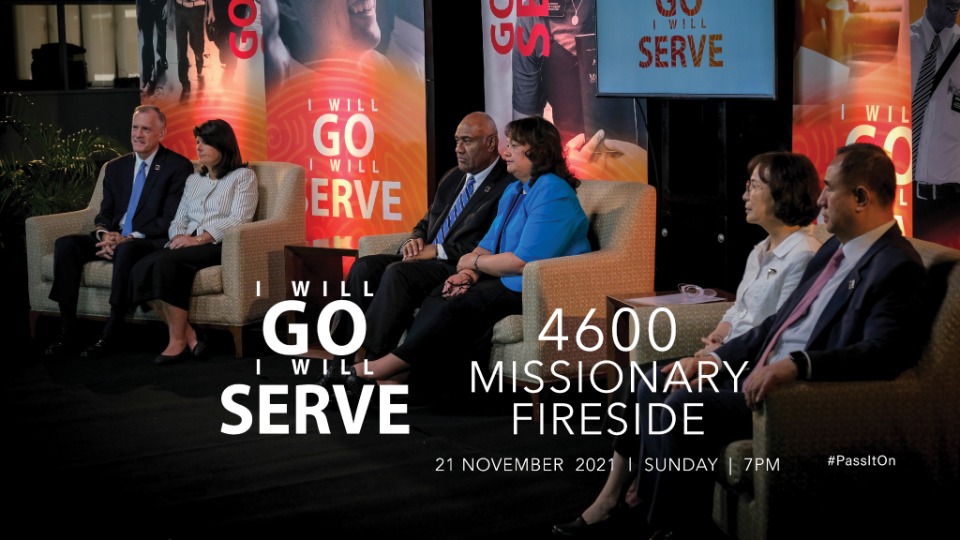 This special fireside is for all ages and will feature sacred music and inspiring messages regarding the "I WILL GO, I WILL SERVE" initiative, with the goal of achieving 4,600 Filipino full-time missionaries by December 31, 2022. 
The virtual event may be viewed on the Philippines Area official Facebook page and YouTube channel. The broadcast may also be viewed in local meetinghouses where LGU guidelines allow in-person gatherings.
According to the letter, the Area Presidency wrote:
We invite you to participate by watching the fireside and sharing the broadcast on your social media accounts. We especially hope that the youth, young single adults, missionaries, and their parents will participate with us. We also encourage parents to gather their primary-age children for the broadcast, and thereafter discuss their experience together as a family. ...

May this fireside inspire renewed fervor and zeal to serve our Heavenly Father and His
children as together we invite all to come unto Christ.
"I Will Go, I Will Serve" Campaign
Introduced in May 2021, The "I Will Go I Will Serve" campaign is an initiative with the goal of having 4,600 Filipino full-time missionaries serving in the Philippines by December 2022. The Philippines Area Presidency was inspired to organize this campaign after the pandemic and increased health and safety restrictions saw 1,700 foreign missionaries serving in the Philippines repatriated to their home countries, which prompted a need for new missionaries in the Philippines to be self-sufficient in local missionary numbers.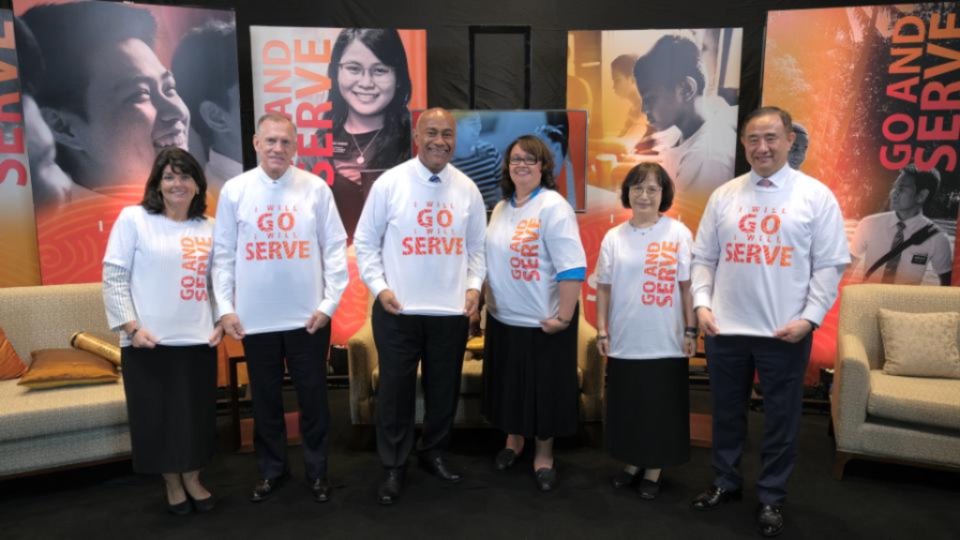 There are currently 1,900 Filipino missionaries serving currently amidst pandemic restrictions, and only half of all branches and wards are covered by these missionaries, many of whom are already scheduled to finish their service.
To view the first missionary fireside, click here bit.ly/3ndEWIn