"One's weakness can become a great learning point," said Elder Yoon Hwan Choi, second counselor of the Philippines Area Presidency, as he addressed 43 missionaries during the Philippines Cebu East Mission Tour held on October 13, 2021, at the Liloan Stake Center in Liloan, Cebu.
In areas where in-person gatherings are permitted, Church leaders are visiting missionaries to bless them with increased knowledge and understanding of their purpose. Additionally, these mission tours help young elders and sisters know how to effectively use their time and technology to reach all of God's children.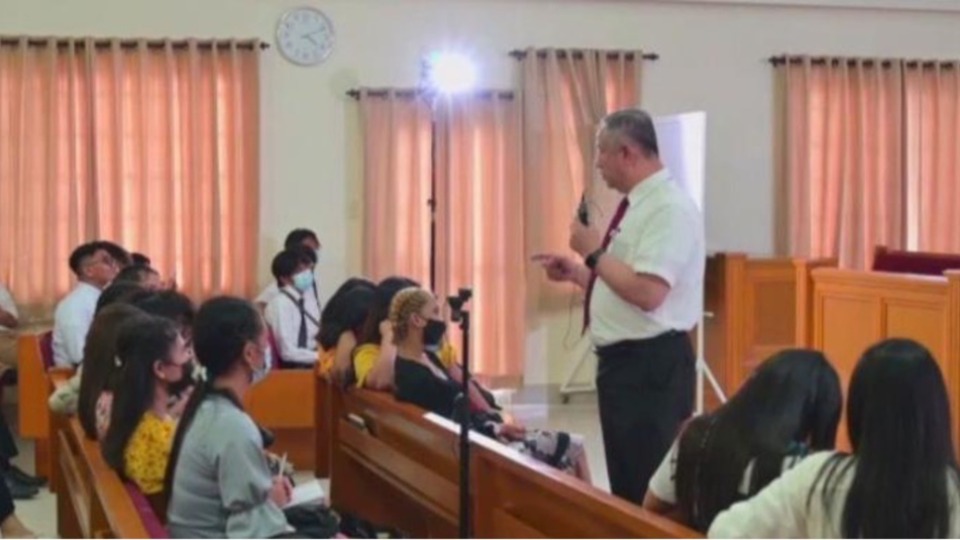 During the gathering, Elder Choi emphasized the importance of obedience and its effect on one's full-time missionary service. He then proceeded to teach that "miracles start at 6:30 AM"; this is in reference to the time missionaries have to get up in the morning. He taught:
Missionary work is wonderful but it is not easy. You will understand why you've been called when you learn to follow the rules.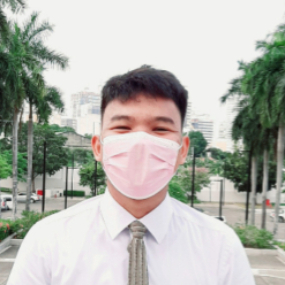 Elder Felimor, a missionary assigned to the Philippines Cebu East Mission, shared, "Starting my day right by waking up at 6:30 AM has helped me to become more energetic. I've learned that obedience increases a person's capacity to serve others too!"
For Sister Pajo, attending the mission tour increased her understanding of the principle of obedience. She explained, "I have seen how obedience to the commandments has helped me become a better person. Throughout my mission, I know that because of my obedience to the rules, I have been protected from danger. When I go home, I want to continue this habit of being exactly obedient."
Speaking of rejections, Elder Choi counseled the missionaries to consider those as "new opportunities to turn negativity into positivity". He also added that contention among missionaries should be avoided. He shared, "Instead of hating others, learn and wait today, so you can understand them better tomorrow."
Elder Choi concluded the mission tour with a powerful testimony of His love for the Savior and how missionaries could find purpose in their lives:
We can learn to love God first. Then we will naturally develop a love for our neighbor. We can share this love through simple little deeds. And instead of fretting over the negatives and complaining how awful the day is, let us start waking up at 6:30 AM and be grateful. Because everyday is a miracle."
Missionary Program
Full-time missionaries of The Church of Jesus Christ of Latter-day Saints leave their homes, families, and friends for at least 24 or 18 months to serve wholeheartedly in inviting people to "Invite others to come unto Christ by helping them receive the restored gospel through faith in Jesus Christ and His Atonement, repentance, baptism, receiving the gift of the Holy Ghost, and enduring to the end."
The missionary effort is based on the New Testament pattern of missionaries serving in pairs, teaching the gospel and baptizing believers in the name of Jesus Christ (see, for example, the work of Peter and John in the book of Acts).
"I Will Go, I Will Serve"
Introduced in May 2021, the "I Will Go I Will Serve" initiative aims to have 4,600 Filipino full-time missionaries serving in the Philippines by December 2022. The Philippines Area Presidency was inspired to organize this campaign after the pandemic and increased health and safety restrictions saw 1,700 foreign missionaries serving in the Philippines repatriated to their home countries, which prompted a need for new missionaries in the Philippines to be self-sufficient in local missionary numbers.
A second missionary fireside will take place on November 13, 2021, at 7 PM via the Church's official Facebook page and YouTube channel in the Philippines. To read more about the details of the upcoming fireside, click here bit.ly/3nfMiuF.