"There is no other better university or college to prepare our sons and our daughters to be better husbands and wives, to be better fathers and mothers, to be better leaders and [children] of God than in the mission field," said Elder Taniela B. Wakolo, President of the Philippines Area Presidency.
His comment came during the Philippines Area Presidency's "I Will Go, I Will Serve: 4600 Missionary Fireside" that premiered on Facebook and YouTube on November 21, 2021. The fireside featured messages from Elder Wakolo, Elder Steven R. Bangerter, and Elder Yoon Hwan Choi as they encouraged young Filipino Latter-day Saints to enlist in missionary service amidst the ongoing pandemic. They also drew on principles and best practices of leaders and parents who have supported many youth and young adults in their desire to serve.
Since the first "I Will Go, I Will Serve" fireside in May 2021, Elder Wakolo reported that 1,112 Filipino youth and young adults have applied for full-time missions. He shared, "We rejoice in this accomplishment! That fireside provided a great spiritual experience."
Speaking about the joys of helping the younger generation serve missions, Elder Choi recalled that as a stake (diocese) president in Korea, he had gathered all the young men and women of his stake and encouraged them to serve missions. After the meeting, one young man raised his hand and said, "Thank you for your great teachings but is it okay if you teach our parents first?" Commenting on that, Elder Choi then shared:
I felt that we needed to let our parents and leaders know that our young generation want to follow the teachings of our prophet.
He then added that as parents support their children's desires to follow God, parents become "rescuers" to their struggling children. He said, "Serving a mission on time is a great blessing to your children and grandchildren. Missionary service is a profound lifelong training course for eternal life."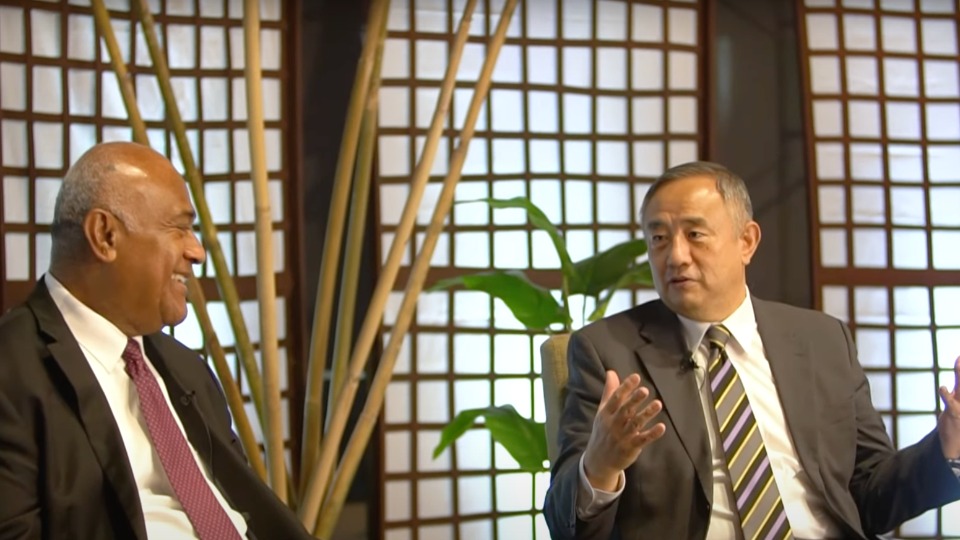 For Mary Jane Apostol-Reyes, a single mother with four kids, supporting her children's desires to serve missions was more of a blessing than a burden. She explained, "When my children went on their missions, I felt that I was always the first person that was blessed because of their sacrifice. No matter what challenges we are facing, I know that if we put God first and let our children serve Him, God will help us with our lives. As you entrust your children to God, He will bless them and return them to you."
Elder Bangerter commended the efforts of both parents and Church leaders in strengthening the youth in their desires to serve missions. Drawing from the examples of Church leaders in the Philippines Antipolo Stake, the Pasay 5th Ward (congregation), and the Catarman Philippines Stake, Elder Bangerter commented:
Love and trust grow in the hearts and minds of these prospective missionaries when they feel loved by the members, and when they're being supported and sustained by the bishop in all of their preparations. 
Bishop Rogy Martin of Ramon Ward in the Santiago Philippines North Stake shared how leaders and parents in his ward worked together to support prospective missionaries in their mission preparations. He emphasized that good communication between Church leaders, parents, and youth is the key to creating solid relationships. He explained, "We made sure that these youth and young adults understand the importance of missionary work. Once a child understands its importance, you don't need to force them."
Bishop Martin added that they also made sure to involve the parents in the child's preparation. He explained, "When we talk to these kids, we talk to their parents too. We also ask them to look at the lives of our returned missionaries - many of which are living very inspiring lives. When the parents see this, they want their kids to receive those blessings too. In turn, they become more supportive of their child's decision to serve."
President Antonio G. Jayme Jr., Stake President of the Bacolod Philippines South Stake, explained the missionary application process. With one of his sons currently serving a mission, President Jayme shared, "To the parents, I want you to know that your children will be blessed with ten times the maturity they have now if they will serve the Lord. I promise you that they will be safe and protected and that the Lord will guide them. Their mission experiences will become the foundation of their faith in Christ."
Elder and Sister Nobleza, mission leaders of the Philippines Visayas Service Mission Area, shared the power of teaching the doctrine of Jesus Christ to the children while they are young. Elder Nobleza taught, "For the parents, teach your children correct doctrine, rather than traditions. As [we] do the things that are in our power, I know that there is ample help from the Savior Jesus Christ and our Heavenly Father in raising your children."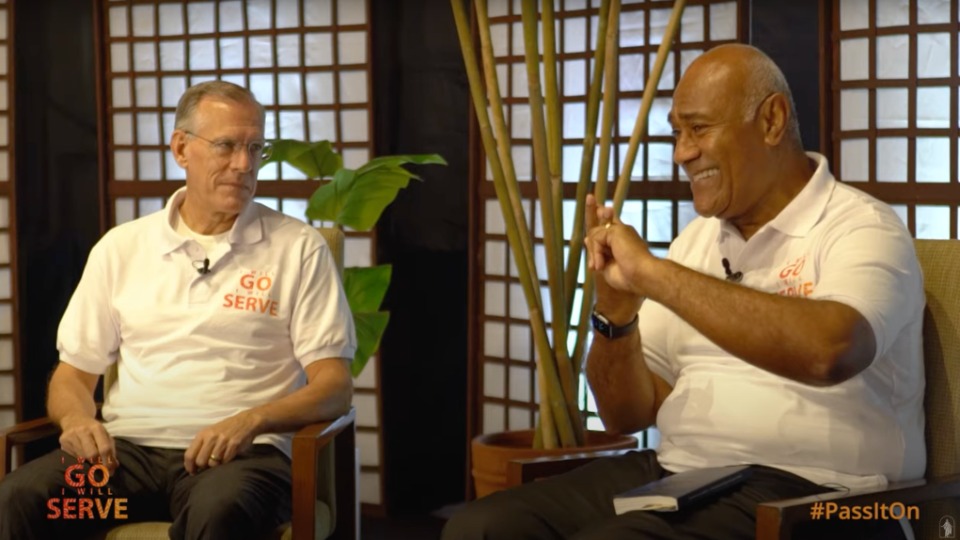 In his concluding remarks, Elder Wakolo promised that the Lord would bless individuals and families as parents and leaders support their children's desires to serve missions. With the ongoing COVID-19 pandemic, he then addressed the worries of parents by giving this counsel:
If we are to look at the reasons why our children should not serve, I think we will come up with a long list that will justify the reasons not to serve. I extend an invitation to us as parents to focus on the reasons why our children should serve instead of the reasons why they shouldn't.
The fireside was filled with music from Filipino youth and member choirs, as well as more powerful, faith-promoting testimonies from young children, youth, and parents. The full broadcast may be viewed on Facebook and YouTube, as seen below:
"I Will Go, I Will Serve" Campaign
The Philippines Area Presidency launched the I Will Go, I Will Serve campaign, during a special missionary fireside that premiered on Facebook on May 16, 2021.
The "I Will Go I Will Serve" campaign is an initiative with the goal of having 4,600 Filipino full-time missionaries serving in the Philippines by December 2022. The Philippines Area Presidency was inspired to organize this campaign after the pandemic and increased health and safety restrictions saw 1,700 foreign missionaries serving in the Philippines repatriated to their home countries, which prompted a need for new missionaries in the Philippines to be self-sufficient in local missionary numbers.