The Declaration of Independence has protected human rights, including freedom of religion, which Filipinos recently enjoy. This fundamental human right is guaranteed and protected under Article 3 Section 5 of the 1987 Constitution of the Philippines, which provides for the free exercise of religious expression and worship. This fundamental right protects people from unwarranted demands, intrusions, or prohibitions in developing their personal religious life.
Today, the country is enjoying its protection of religious liberty, and the religious community is thriving with different religious institutions and faith-based organizations. The growth, solidarity, harmony, and respect for diverse beliefs and practices are tremendous!
The Church of Jesus Christ of Latter-day Saints believes in this freedom of religion, and the members exercise their moral agency or the ability to choose right from wrong and act for themselves. The Church's growth has been stupendous since its official presence in 1961.
The right to religious freedom has provided Filipino Latter-day Saints the confidence to worship inside the temple.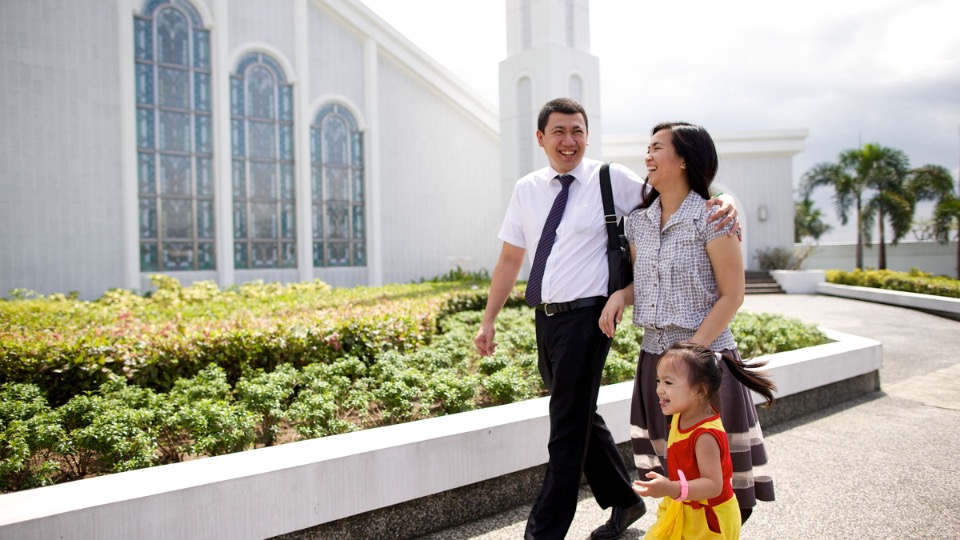 What does religious freedom really mean?
Religious freedom is more than just the freedom to believe what you want. It's also the freedom to talk about and act on your core beliefs without interference from the government or others, except when necessary to protect health and safety. 
It also allows people with similar beliefs to form religious organizations that govern their affairs.
Freedom of religion is a fundamental principle of The Church of Jesus Christ of Latter-day Saints and a basic human right. Moral agency, or the ability to choose right from wrong and act for ourselves, is essential to God's plan of salvation. Religious freedom ensures that people can exercise their agency in matters of faith.
Another factor in understanding religious freedom is that it does more than protecting religious people. It plays a critical role in protecting all rights and other liberties, including freedom of speech, expression, and individual liberty.
Why does religious freedom matter to Filipino Latter-day Saints?
While it is true that the Philippines is a predominantly Roman Catholic country, the Constitution ensured that there will always be spaces for other religious denominations to grow. For Latter-day Saints in the Philippines, their rights allowed them to serve others and follow Jesus Christ's examples freely.
Speaking at Sapienza University in Rome, President Dallin H. Oaks of the First Presidency of The Church of Jesus Christ of Latter-day Saints said religious freedom is an invaluable global good worth protecting.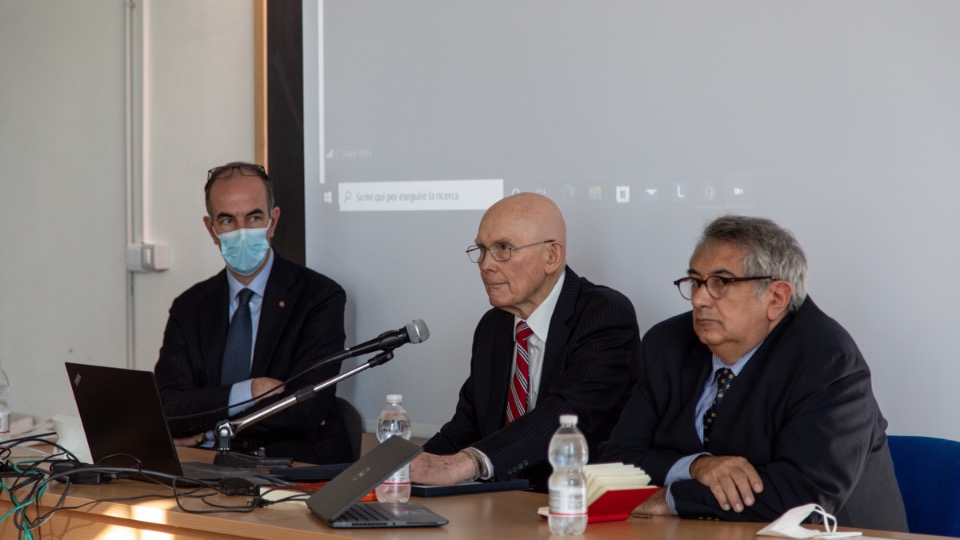 He explained that the Church of Jesus Christ is a restored faith (not Protestant or Catholic); the First Counselor in the First Presidency said the "restoration of the fulness of Christian doctrine teaches us that God created and put His children on Earth to grow spiritually by making right choices between good and evil consistent with His commandments. Freedom of choice is, therefore, fundamental to God's plan."
President Oaks said the protection of religious freedom "correlates not only with the protection of other key rights, but also with other social goods, such as economic freedom, higher per capita gross domestic product, better incomes for women, gender equality, higher literacy rates, better health and education, and consolidation of democracy."
Furthermore, in connection to President Oak's statement, Filipino Latter-day Saints understand that religion is essential to a vibrant, democratic society.
They believe its positive influence and religious liberty allow socio-economic progress and decrease violent conflicts. Moreover, they understand that religiously observant citizens tend to be civically minded, generous, and law-abiding.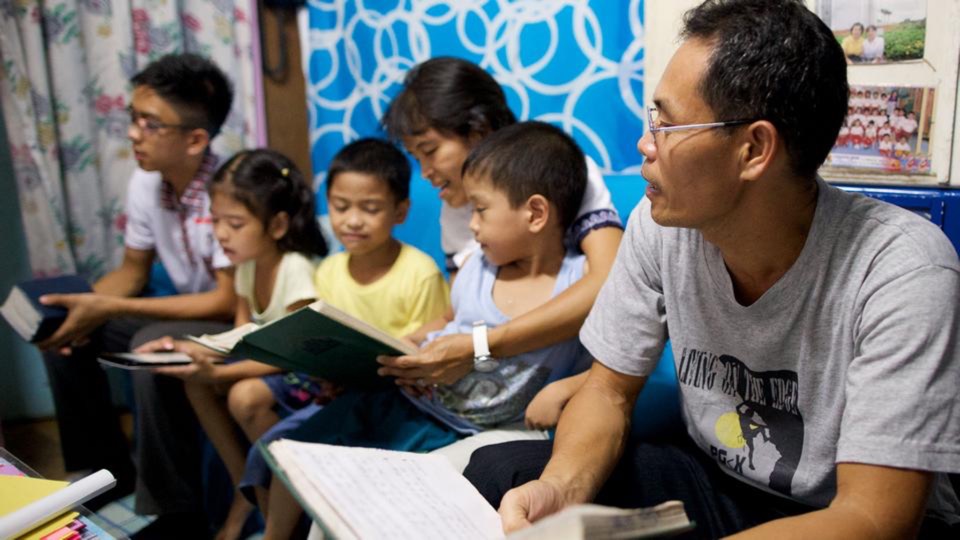 Other goods religious freedom yields, President Oaks said, are pluralism, peace, and a proper separation of church and state. Quoting an October 2021 address from Elder D. Todd Christofferson, President Oaks said, "The history of religious freedom demonstrates that respect begets respect. Governments that protect religious freedom have fewer social conflicts and greater levels of social cohesion."
Essentially, religion and religious liberty play critical roles in creating a charitable, peaceful and stable society.
How to preserve and protect freedom of religion and civil unity?
The importance of religious freedom is not only taught to members of the Church; members are also encouraged to protect and preserve religious liberty for all, regardless of faith traditions.
In that same spirit, Church President Thomas S. Monson made a plea during the general conference, a semiannual worldwide meeting, for more religious understanding: "I would encourage members of the Church wherever they may be to show kindness and respect for all people everywhere. The world in which we live is filled with diversity. We can and should demonstrate respect toward those whose beliefs differ from ours" (April 2008 General Conference address). Latter-day Saints accept all sincere believers as equals in the pursuit of faith and the great work of serving humanity.
For years, global Church leaders have delivered primary addresses on many aspects of religious freedom, including what it means, what it does, the many faces of threats, and why it is vital for all people of all societies.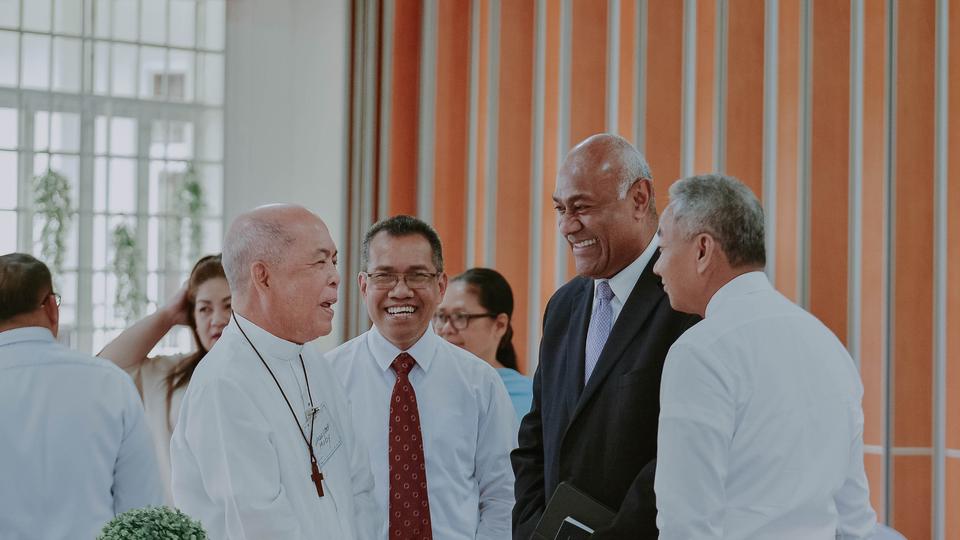 Because Latter-day Saints value their religion and beliefs, they highly value all people's right to religious freedom. The following are some strategies that can help individuals protect and preserve religious liberty and find common ground in the community:
Become informed. It is essential to be informed and understand the rights and basic principles of freedom and religion. There are Philippine laws that defend religious freedom. The Church has also developed a religious freedom website as an excellent place to start learning. You can also download the brochure on A Practical Guide to Religious Freedom in the Philippines to learn more about the international laws and Philippine laws protecting religious freedom.
Listen to all sides. Listen and show concern for the religion and sincere beliefs of others. Focus on seeking to understand each other's perspectives and be respectful of differing opinions. Be wise in explaining and pursuing your positions and ask that others not be offended by your sincere religious beliefs. Building open interfaith relations allows respect for diverse opinions and traditions to flourish.
Practice civility. To live with differences of opinions and beliefs, it is crucial to know how to debate and not just what to debate.  Treat all people with civility and respect while striving to be accurate and fair. When your positions or views do not prevail, you should accept favorable results graciously and practice civility. Remember to reject persecution and prejudice of any kind, including discrimination based on race, ethnicity, religious belief or non-belief, and differences in sexual orientation.
Promote tolerance. In relationships and circumstances in life, people must live with differences. Your side of those differences should not be denied or abandoned, but you should live peacefully with others who do not share your values or accept the teaching upon which they are based. Strive to teach values and standards of behavior to those around you without having them distance themselves or show disrespect to any who is different.
Build trusted relationships. Build trusted relationships in your community among people of diverse opinions. As you get to know more people and understand each other's beliefs, you can find ways to protect one another's rights in a way that benefits everyone. Concentrate on what you have in common with your neighbors and fellow citizens. Then, as you work together, speak out for religion and the importance of religious freedom. 
Although the Philippine Supreme Court has ruled that freedom of religion is "designed to protect the broadest possible liberty of conscience, to allow each man to believe as his conscience directs, to profess his beliefs, and to live as he believes he ought to live, consistent with the liberty of other and with the common good," it is still essential to understand that it has a two-fold aspect - the freedom to believe and the freedom to act on one's beliefs.
Quoting President Oaks in his talk at the university, he said, "With the love and mutual respect enjoined by divine commandments, we need to find ways to learn from one another and to reinforce the common insights that hold us together in a stable, pluralist society," he said. "That is the way to prevent big differences on important values from fracturing our civil unity."