A throng of more than a thousand men, women and children trooped to The Tent in Filinvest to celebrate the 23rd National Family Week Celebration - half of which were members of The Church of Jesus Christ of Latter-day Saints.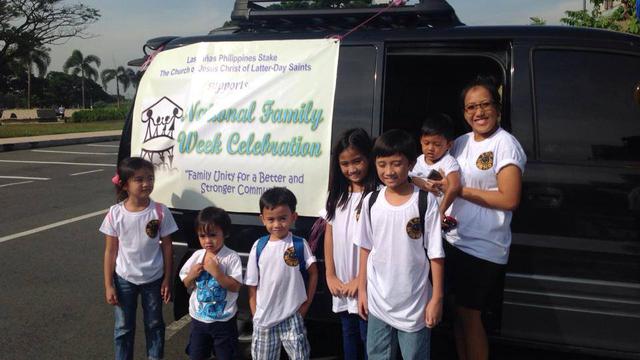 Muntinlupa City whole-heartedly accepted the responsibility as host to the national event with support from the National Committee on the Filipino Family (NCFF) under the Department of Social Welfare and Development.
Four major activities spread for the entire month of September marked the celebration: September 5, Motorcade and Kick-off; September 11, Interfaith Family Festival; September 17, Fourth Annual Family Conference; and September 30, Closing Ceremony.
National Family Week in Pictures