More than 3,000 Lumads or around 600 families temporarily settled on the provincial sports complex in Tandag, Surigao Del Sur after being displaced due to alleged military presence in their communities. The Lumad evacuees came from more than 20 communities in Surigao del Sur including Barangay Bolhoon in San Miguel town, Barangay Lianga of San Agustin town and the town of Tago.
To address some of their needs, LDS Charities, the humanitarian arm of The Church of Jesus Christ of Latter-day Saints, coordinated with Alagang Kapatid Foundation for the provision of food and hygiene kits to the families.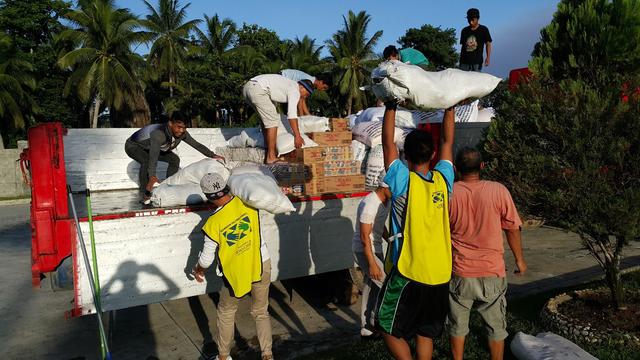 On October 5th, sixty Mormon Helping Hands volunteers from Trento District (diocese), mostly from San Francisco Branch (congregation), packed more than 600 rice bags and prepared food and hygiene kits for the displaced Lumad evacuees.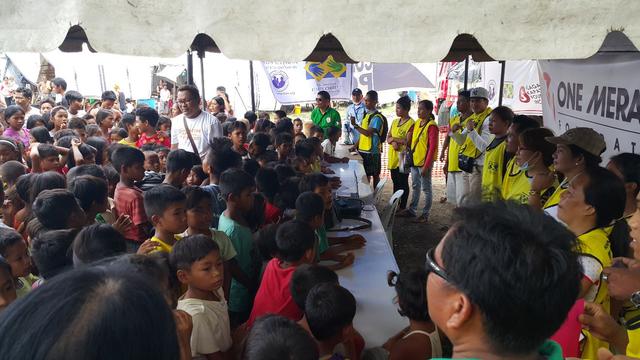 Preparation continued in the next few days leading to the distribution of the food and hygiene kits Wednesday, October 7th. Cheerfully, volunteers arrived at the San Francisco Meetinghouse to load a truck with rice, food kits, hygiene kits and blankets. The kits included rice, mongo beans, sugar, canned goods, cooking oil, bath soap, laundry soap, toothbrush, toothpaste, shampoo and blankets.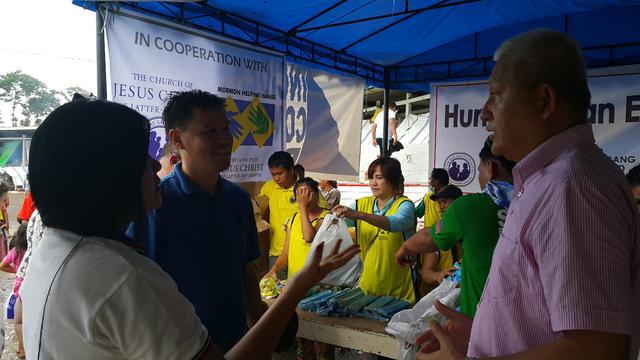 Governor Johnny Pimentel expressed appreciation for the donation of LDS Charities. He said the hygiene kits are much needed items for the Lumads on top of the food  kits. Menchi Silvestre, executive director of Alagang Kapatid foundation, together with project manager Paul Segui, worked with Geroge Kenneth Lee, project specialist of LDS Charities for the accomplishment of the project.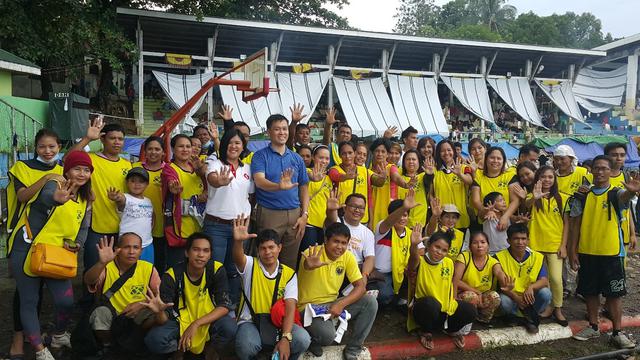 Mormon Helping Hands volunteers from Trento District rendered 1300 man-hours of service for the preparation and distribution of the kits. They weathered the pouring rain, where most of them were soaked, at the provincial sports complex during the distribution on October 7th. They exemplified the admonition of Jesus Christ to help others in need.