Elder David A. Bednar, of the Quorum of the Twelve Apostles, and his wife, Sister Susan K. Bednar, met with missionaries from the Philippines Manila, Quezon City, Quezon City North, and Antipolo Missions at the Buendia Chapel on February 21, 2023. Also present in the special meeting were Elder Steven R. Bangerter, Philippines Area President, with his wife Sister Susan A. Bangerter; Elder Aretemio C. Maligon, an Area Seventy, accompanied by his wife, Sister Arlene Maligon, and the mission leaders from each of the missions.
Learn By the Spirit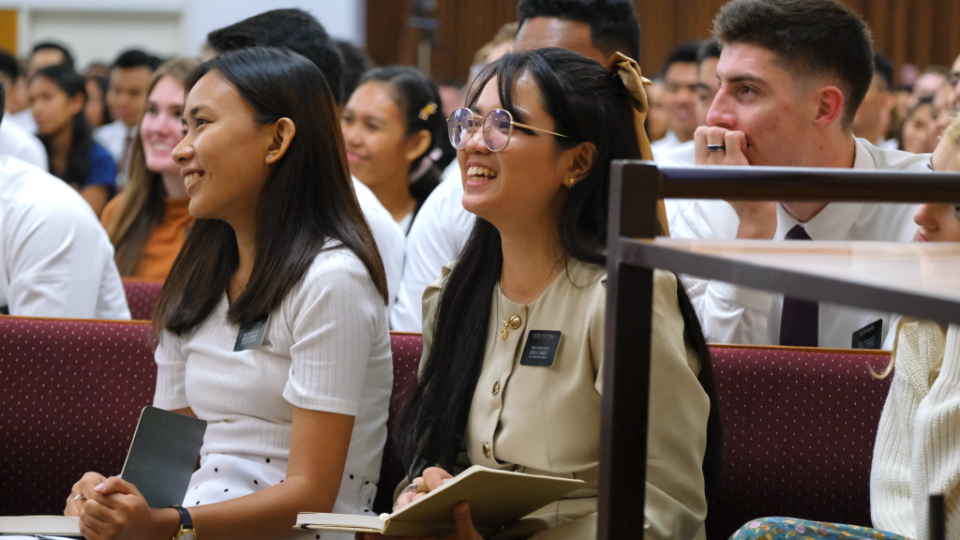 Before the devotional began, Elder Bednar asked the missionaries to prepare themselves to learn by the Spirit—to hear not just what was said, but to listen to what the Holy Ghost taught them. Missionaries were then invited to learn and share their thoughts on conversion and agency.
During the devotional, Elder Bednar taught that people are to be agents unto themselves, who act in faith to receive the strength of the Lord and companionship of the Holy Ghost, rather than as objects to be acted upon.
Elder Bennett of the Philippines Manila Mission shared, "I learned the importance of the power of the Spirit in learning and remembering all things, and the power of reading the Book of Mormon to have the power of the Spirit."
Elder Delfin of the Philippines Antipolo Mission also shared, "As a disciple of Jesus Christ, we are indeed agents unto ourselves. We act in our faith by remembering that we have the Holy Ghost as our constant companion to know what we need to stop and start doing."
Sister Vidad of the Philippines Manila Mission also related," As agents, we should put ourselves in the position to be taught by the Holy Ghost rather than wait for a burning desire to do righteous actions."
"Our Heavenly Father gives us the core foundation through Jesus Christ, but we all have the agency to build upon it. Temporal things cannot build a firm foundation, but temporal experiences and spiritual ones combine to help us grow. The doctrine stays, but our testimony can be shaken, and we need to continue building upon it," Elder Hyde of the Philippines Quezon City Mission remarked.
Keep Pressing Forward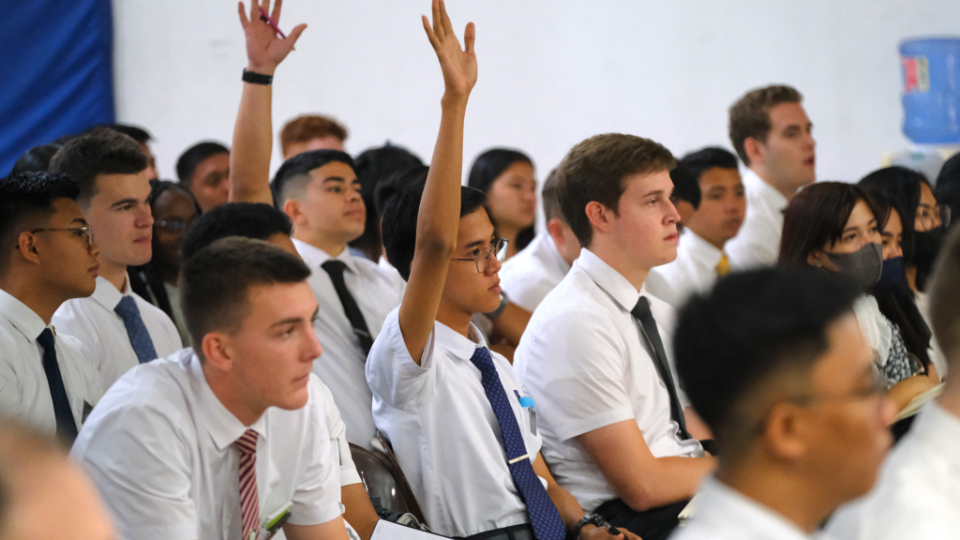 Missionaries were also able to reflect on the blessings of the Savior's Atonement and were reminded that they should not get frustrated by not achieving perfection in a fallen world. They are to press forward with faith on the covenant path continually.
Elder Peralta of the Philippines Antipolo Mission shared, "Desire is a spiritual gift. If we think we're not good enough, remember that none of us are. Keep pressing forward and act, following what we know to be right. Feasting upon the words of Christ enables us to discover our divine capabilities."
"The Atonement of Jesus Christ helps us change, repent, and be better. It helped me realize what more I can do to be closer to Him," said Sister Gabut of the Philippines Quezon City Mission.
Teach People, Not Lessons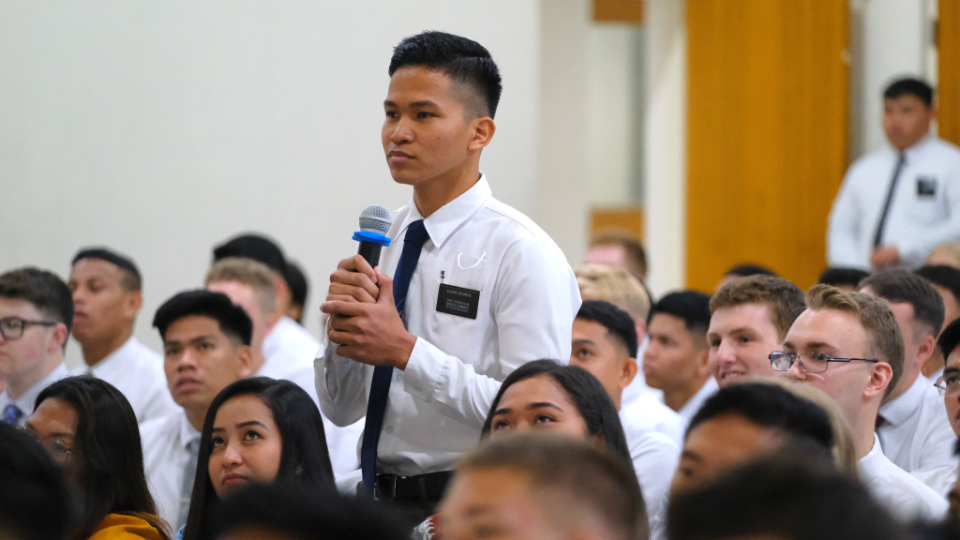 Missionaries were reminded that as they perform their work, they are not just teaching lessons—they are helping and serving people, and there is a need to be more discerning in this process.
Elder Bernaldez of the Philippines Quezon City Mission shared that "We [missionaries] need to listen carefully to the promptings of The Spirit, and it helps us to be more committed to Him so He can help you as you bless the lives of others."
Latter-day Saint missionaries serve voluntarily—two years for men and eighteen months for women. They are often assigned to places far away from their hometowns, sometimes overseas. Spiritual nourishment and maturity are crucial for the success of young missionaries to keep themselves effective as ambassadors of the Lord Jesus Christ.