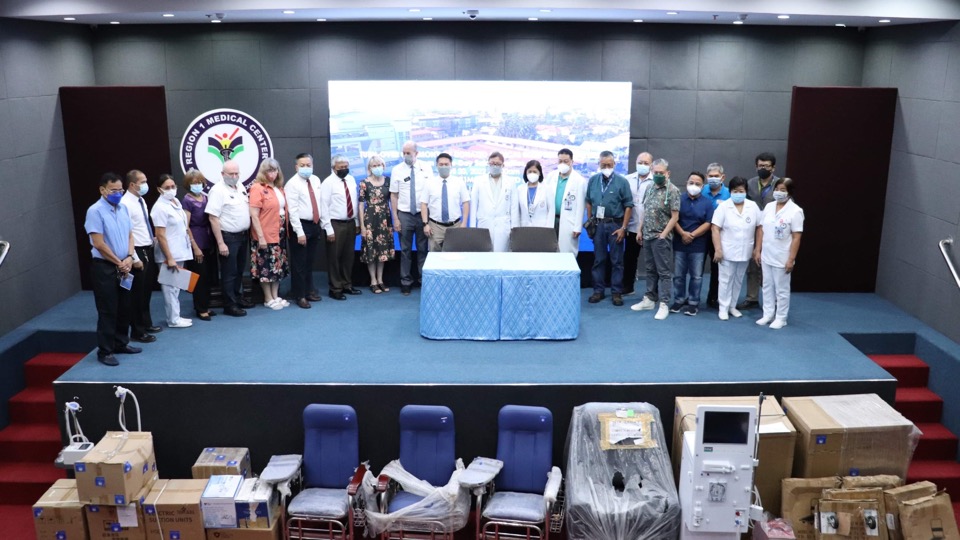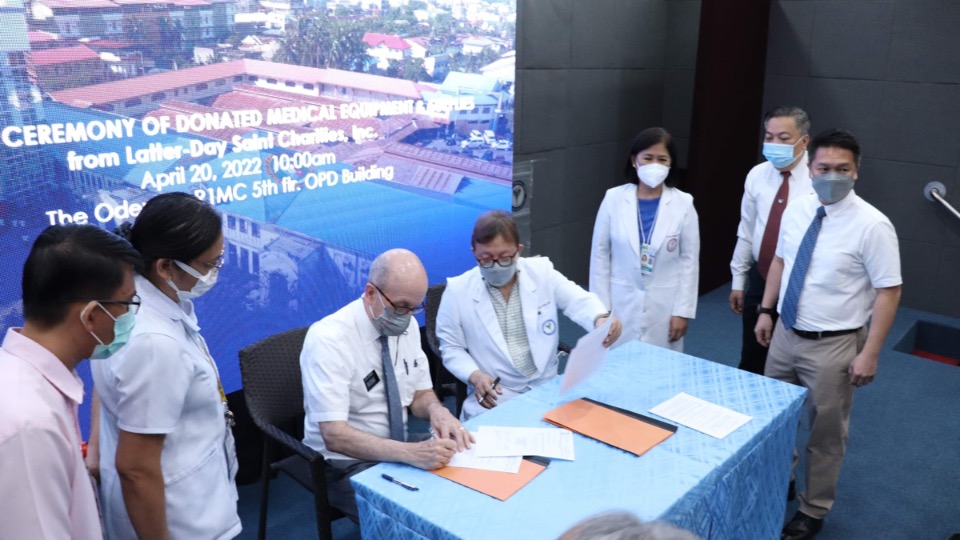 Latter-day Saint Charities (LDSC), the humanitarian arm of the Church of Jesus Christ of Latter-Day Saints, donated medical equipment and supplies worth 1.5 million pesos to Region 1 Medical Center (R1MC) in a turnover ceremony on April 20 at The Odeum Hospital in Dagupan City, Pangasinan.

LDSC Country Director Jairus Perez signed the deed of donation and spearheaded the endorsement of the donated items to the medical center.

Among the donated items were 1 unit of B. Braun kidney dialysis machine with one chair, two units of heated high flow nasal cannulas, three units of cardiac monitors, three units of dialysis machine chairs, two units of heavy-duty suction machines, three units of portable suction machines, two units of emergency carts, thirty units pulse oximeters, five units laryngoscopes, six pieces trolleys, five units disinfection lights, and five units refrigeration boxes for transporting blood.

Dr. Edgardo De Vera, the management committee member, signed the deed of donation on behalf of R1MC Chief Dr. Joseph Roland O. Mejia.

Also present during the turnover were President Gerardo Guerra of the Dagupan stake (diocese) and other members of the hospital's management committee, and volunteers of LDS Charities, Inc.