Agnes Thea Mulet, a 19 year old Bachelor of Arts in Communication student, graduated as Magna Cum Laude at Cebu Normal University on March 27. Like all students, she also had her fair share of challenges in the attainment of this honor. 
"College life feels like riding a roller coaster with its ups and downs, the twists and the turns. And it wasn't just about school that I had to deal with," she said, referring to  her home and church responsibilities.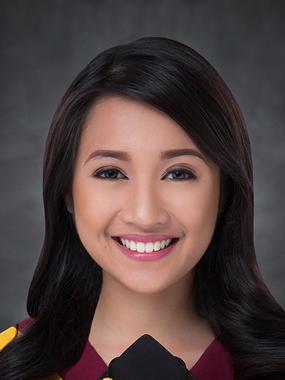 Aside from her other callings, she was also called as the President of the Cebu Philippines Institute of Religion (CPIR) Student Council. The calling came during the last semester of her final year, right as she was preparing her thesis and in the thick of school activities.
"I remember I was overwhelmed and that it had arrived at a crucial time. I also knew that God knew me and my circumstance perfectly well. Surely, all things would turn out alright in the end," she recalled.
With the increasing demands of her studies, she had to set her priorities accordingly. In her own words "to make something a priority doesn't necessarily mean to neglect other aspects of our lives—it is about balancing all of it together."
"It seemed hard at first, and it was! But I had faith that if I would obey the prophet's counsel to make institute a priority, God would bless me. And He has! He always did, still does, and always will, when we obey".
When asked on how the gospel played a role in her achievements, Agnes replied,
"The gospel has provided the basis upon which the choices I've made are founded upon".
To the youth , her advice to reach their dreams:
"Challenge yourself – you have limitless potential in you! Dream big and dream with an eternal perspective. Do not limit your dreams to just passing the periodic test – dream to gain a good education or marketable skill that will eventually allow you to help others to achieve their dreams, too! Be prayerful, exercise faith in Christ.  Believe in yourself! Remember who you truly are. You are a child  of God, therefore you have potential to become just as He is."
For Agnes, pursuing a career will have to wait for 18 months as she now prepares to serve as a full-time missionary for the church. A desire she dreams and eagerly awaits to be fulfilled.