LDS Charities (LDSC) turned over 740 chairs for the students of Kapuso Village Integrated School, a 20-classroom facility built by GMA Kapuso Foundation (GMAKF). Three years after Typhoon Yolanda devastated Tacloban, students, parents, teachers and the community happily accepted the newly completed school. Present during the event were Ms. Mel Tiangco, founder and ambassador of GMAKFI; Tacloban Mayor Cristina Gonzalez; Pres. Ricardo Aban, Tacloban Stake (diocese) President of The Church of Jesus Christ of Latter-day Saints; Elder Norriss Webb, LDS Charities; Rikki Escudero, GMAKF Executive Vice President and COO; and other distinguished guests. 
    The Kapus school is located in a 400-home resettlement area in New Kawayan.  GMAKF reported on their website, "Due to the trauma of living through the strongest typhoon in known history, GMAKF, through the donations of millions of Filipinos abroad and at home, wanted to build a sturdy structure that would stand the test of time.  The community did its share to secure the future of its youth by donating sweat equity to help finish the school's construction."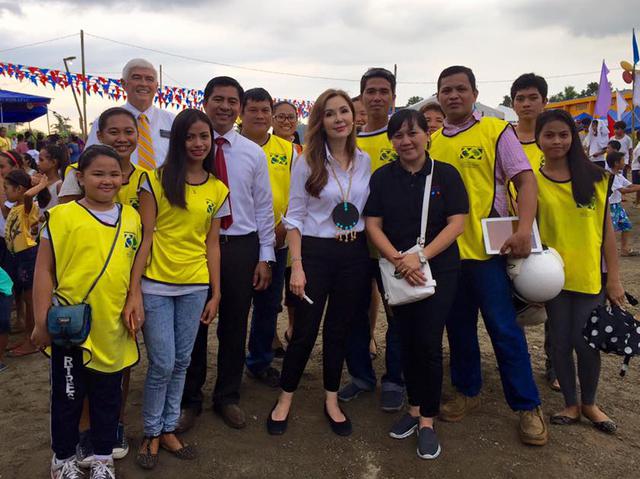 Regarding the contribution of LDS Charities, Tacloban stake (diocese) president Ricardo Aban said that through the members' love for others, the church is able to assist the poor and the needy. "We are taught that 'when ye are in the service of your fellow beings, ye are only in the service of your God'. Serving our fellowmen is one way of showing our love for the Lord,"

Members of the Church thoughout the world go without food for two meals—fast--for one day each month and donate funds to help the needy. Humanitarian aid is available to peoples of all races, nationalities and religions. Aban also stated that the church helps when calamities arise side from monetary donations and projects. "The chapels are open for evacuation to members and those of other faiths," he added. "This will serve as an invitation to the people. The church will always be of help to those in need."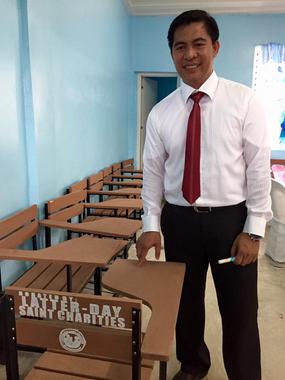 Taclobanons were praised for their courage in facing challenges. Though there was a drizzle at the commencement of the program, it did not deter the crowd from staying to join with project partners in the celebration.  

"The children are the hope of tomorrow. We strongly believe that every child deserves to have a bright future ahead of them. It is through educating them that they may create their own potential," Mel Tiangco, the founder of GMAKF, addressed. 

With strength and resilience, Filipinos survived and have revived after the storm.