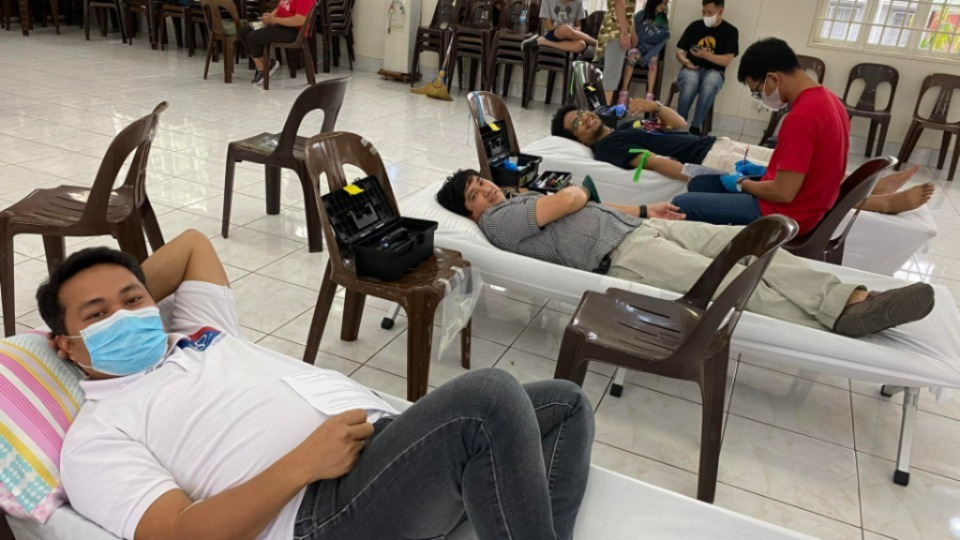 Members of The Imus Philippines Stake (diocese) of The Church of Jesus Christ of Latter-day Saints held its annual Blood Donation Drive on November 19, 2022. The activity was conducted in collaboration with the National Children's Hospital (NCH).This will be the second year in a row the Stake partnered with NCH. A total of 28 individuals were each able to successfully donate blood in the activity held at the Imus Chapel in Cavite.
President Benzon Miranda, first counselor of the Imus Stake Presidency, said, "This event can be considered a concrete act of selfless service as we are giving a part of ourselves to others." He further added, "According to NCH representative Chiqui Paras, one bag of blood can benefit 2-3 children."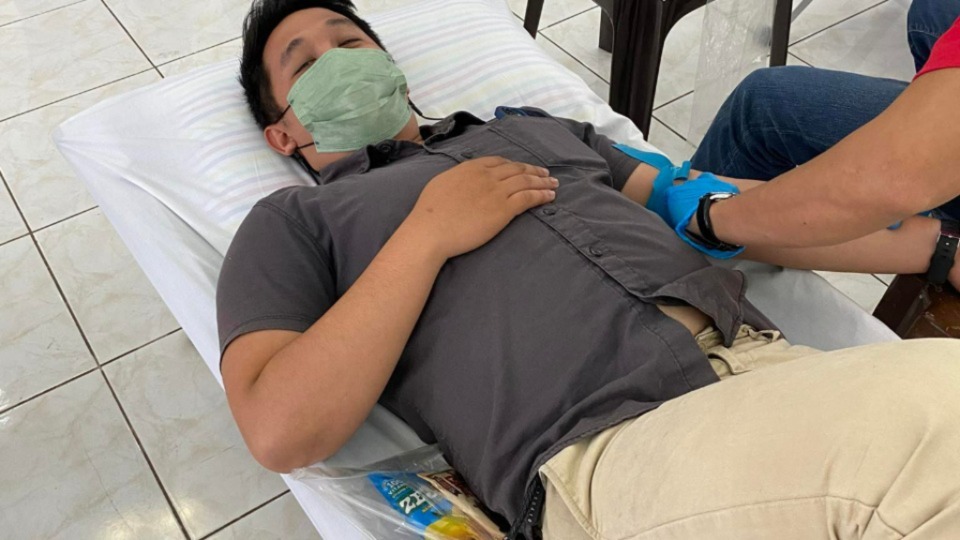 The activit was composed of regular and first-time donors. Sixteen-year-old Tristan Figueroa, the youngest donor in the activity expressed his feelings about donating blood for the first time. He said, "I was scared at first. I had a lot of things going on in my mind like 'What if I will faint?' But with the encouragement of my parents who are also regular donors, I decided to give it a try. I realized that the process was simple and fast." He added, "I will definitely donate again and encourage my fellow youth to do the same."
Kristina Nobles, also a first time donor recalled, "I was in the chapel for a TESDA baking training, I wasn't planning to donate blood, but I suddenly felt the urge to just check the bloodletting area, then I found myself filling out the form and having myself assessed by the doctor. It was fulfilling and I happily shared my experience with my husband and 2 kids when I got home."
Meanwhile, husband and wife tandem Mark and Vanezza Parola said, "We donate blood regularly because it benefits both the donor and the recipient. It benefits us, the donors, because donating blood helps us in having healthier hearts as well as our vascular system. Most of all, it benefits the recipients because our blood can save their lives. These are great reminders that we need to keep ourselves healthy so that we qualify for future blood donations."
At the end of the activity, the Stake and NCH explored the potential to hold a similar event every quarter to help address the urgent need for blood, particularly for NCH's children patients who will be benefiting from this program.
In an effort to follow the example of Jesus Christ, Latter-day Saints throughout the Philippines look constantly for meaningful ways to serve their community. Participating in blood drives is one way for Church members to help relieve the sufferings of others as well as to care for those in need.