More than two weeks have passed since the rebroadcast of the 190th General Conference on two local national televisions, members of The Church of Jesus Christ of Latter-day Saints continued to share their uplifting experience.
Beginning from 9 to 11 April 2020, thousands of Latter-day Saints woke up early to watch the sessions. It was the first time in the history of the Church in the Philippines to have such an arrangement. Normally, members would watch the rebroadcast at stake (diocese) or district (small diocese) centers near them through a satellite feed.
However, due to COVID-19 lockdown prohibitions on religious gatherings, the Church has temporarily closed chapels and made the conference sessions available for viewing or listening through digital platforms.
Here are stories from more members about how the messages from speakers, which centered around Restoration of the Gospel of Jesus Christ, have helped mend broken relationships, strengthened their faith and appreciate the blessings of peace, comfort and love from Heavenly Father and His Son Jesus Christ when they chose to #HearHim.
Jannah Marie Althea Cortez, Guimba District
"This April General Conference was the most memorable conference for me among all those I've attended or watched. And I am grateful that despite the pandemic, viewing of the General Conference was still made possible. I am grateful for the messages I heard which made me appreciate more and be more grateful for the blessings of the restoration. I am thankful for the inspired announcements and invitations, which help us cope with the current circumstances these days. I am grateful for our Father in Heaven's love for each one of us for sending His only Begotten Son to atone for our sins and set an example for us. I am grateful for the inspired messages of hope, comfort, and the counsels from the speakers in the General Conference."
Shylea Jade Mercado, Guimba District
"Being a newly returned missionary trying to cope up and encountering this crisis here in the world, the COVID-19, I had a lot of personal frustrations and trials. As President Nelson opened this General Conference, I was filled with comfort as he reminded us to always go back to the Savior Jesus Christ. This conference helped me to rely more upon the Savior and always hear Him through the power of the Holy Ghost even in the time of inconvenience and in the time of trials. Through the talks of our living prophet, apostles and disciples, I felt that our Heavenly Father and Jesus Christ are mindful of us."
Juvylyn Discanso, Guimba District
"I know the Lord knows my feelings, and I know that the Lord is always there to comfort me. As I watched and pondered upon the words of the speakers [from the General Conference], my questions were answered."
Lorna Gajonera, Guimba District
"This conference was for me a memorable and unforgettable experience. The message of Elder James R. Rasband touched my heart and moved me to really put into the action the long-time desire that I have in my heart to really settle my relationship with my cousin who hurt me a long time ago.

[Even] though we are talking casually, I know in my heart that something is missing. This desire of mine became stronger after I heard the message of our living Prophet when he said during his apostolic blessing, "I bless you with the desire to repent and become a little more like Him." I wanted to follow what the Prophet said. I didn't have the courage to do it, but I was touched with the messages of our leaders. So, I followed it. But since it is still lockdown, I sent my cousin a message. When she replied, I felt relieved and happy."
Sheila Rose T. Dionela, Lopez 3rd Branch, Lopez Philippines Stake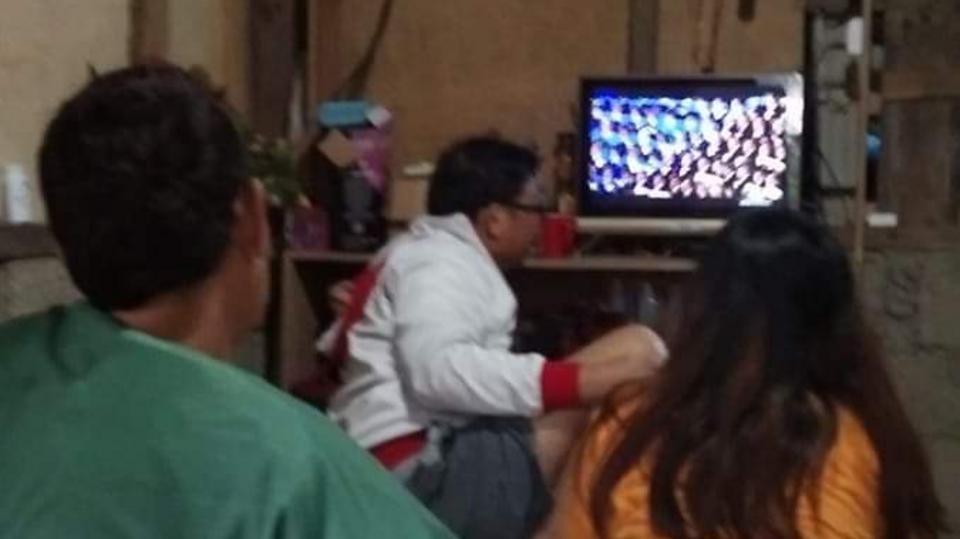 "This day became very special because I didn't expect that my family would join me in watching the General Conference at the same time. I was able to witness and watch the testimony about Heavenly Father, Joseph Smith who became the instrument in the Restoration of the Gospel in our Church, and about Isaiah's prophecy about building a house on top of the mountain.

The conference also emphasized the importance of family in the Church, knowing and remembering our grandparents/ancestors, believing that we can be together forever even after this life on earth [through] temple marriage and family sealing.

I am happy and grateful because I belonged to The Church of Jesus Christ of Latter-Day Saints. I really felt here in my heart the talk of our living Prophet, President Russell M. Nelson, about the Restoration of Fullness of the Gospel of Jesus Christ."
April Repotente Roman, Bulan District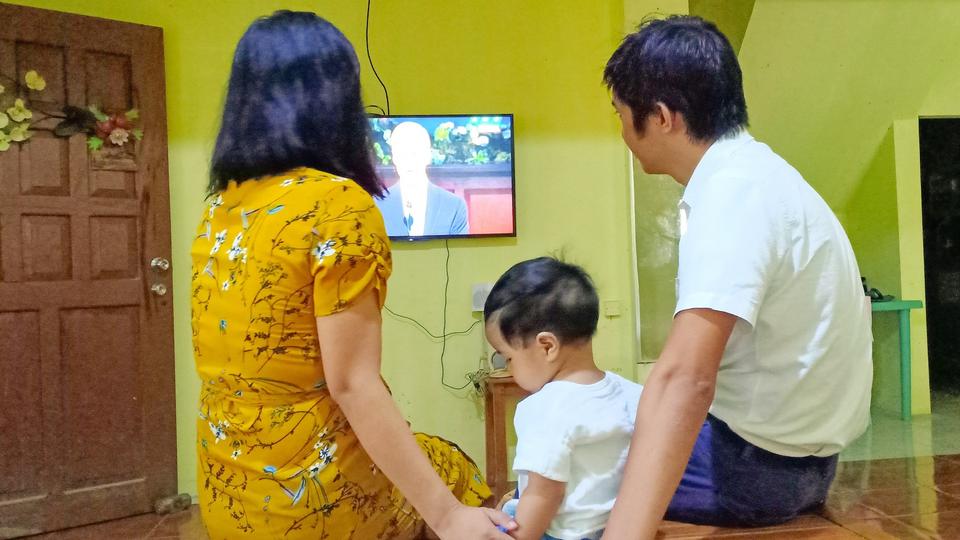 "Watching the general conference on mainstream television was moving. I knew in my heart that many of our people (even those not of our faith) are being comforted and strengthened by our Church leaders as they testified of the Restoration of the Church of Jesus Christ. I've been posting the TV showing schedules on social media and invited my Facebook friends to watch. One of my less-active friends joined the fasting on April 10 and promised to watch the General Conference when it aired on TV. She also invited her non-LDS friends to pray and fast together. I truly felt that Heavenly Father is letting all His children know that He is there for each of us."
Natividad Torella Musa, Legazpi Stake
"Even if the broadcast was very early, I felt God's love for us. This has strengthened my testimony that God lives and is in the details of our lives. He knew that many of us really wanted to view the General Conference broadcast, and we were so happy to learn that it would be available on national TV.

I felt the Spirit as we watched and listened to the speakers. And I cried tears of joy because I was so happy that we are members of the Church, and we have the restored Gospel of Jesus Christ. I know that President Russell M. Nelson is a true prophet of God for our time. I know that if we will heed the proclamation, it will help me and my family be prepared for the second coming of the Savior."
Docena Family, Olongapo 3rd Ward, Olongapo Stake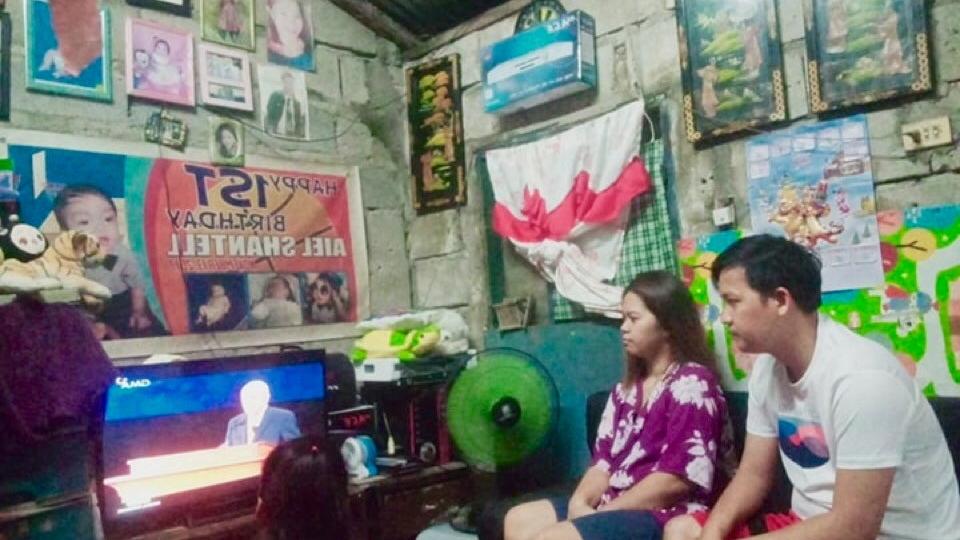 "We sacrificed by waking up early. Prophet Russell M. Nelson's message was really touching. It was the first time for us to watch the conference in our home. Our family bonded over it. Even our eldest [child] didn't take his eyes off the screen. We're happy to hear about the temple. Jesus Christ loves [people who put on effort] because our effort brought blessings to us. We're happy to obey Heavenly Father, Jesus Christ, and the [counsels] of our prophets and leaders."
 
Santa Mutuc Molina, Eastwood Ward, Montalban Philippines Stake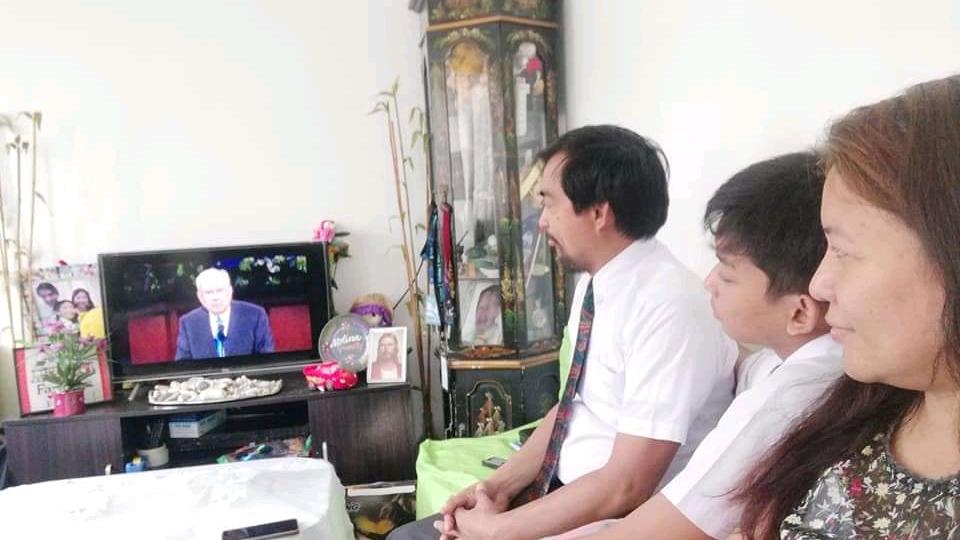 "The Spirit was so strong our family was edified from the messages we received from the speakers. President Russell M. Nelson truly is a prophet of God."