In 1993, a week after being released as a full-time missionary, Sister Carmelina B. Purisima (former Sister Buendia) was hired as a teacher at the Philippines Missionary Training Center. She would teach there for the next two years. Sister Purisima described her MTC teaching experience as an extension of her mission, an endeavor that is more than just a job but more like a Church calling.  
Two and a half decades later, she became involved with the MTC training again – this time in an online setting. Sister Purisima and her family opened their home to neighbor Elder Hudson Ray Regacho so he could attend the virtual MTC. 
More than Just a Neighbor 
Elder Regacho of Kaypian Ward, San Jose del Monte North Philippine Stake has lived close to the Purisima family for as long as he could remember. He was good friends with their children and went to the church with their family several times. Through the years, their relationship developed beyond being "just neighbors". Sister Purisima was instrumental in Elder Regacho's conversion to the church at the age of 17. Recounting Elder Regacho's conversion, Sister Purisima said, 
"One Sunday I saw him outside his house, and I put my arm around his shoulders. Then I invited him to go to church and to meet with the missionaries. After his baptism, I fellowshipped him until he decided to go on a mission." 
Sister Purisima treats Elder Regacho like her own son. She always checks up on him and gives him life advice. She was also in full support when Elder Regacho received instruction to attend his missionary training online due to the COVID-19 pandemic. Her second son, Ephraim, even became Elder Regacho's temporary travel companion, whenever Elder Regacho needs to go to somewhere since missionaries are supposed not to be left alone. Elder Ephraim Purisima was called to serve in Japan Kobe Mission and attended the virtual MTC sometime after Elder Regacho.  
The Door is Always Open  
Because of his slow Internet connection at home, Elder Regacho decided to go to the nearest chapel for his online training.  
"Before the MTC training, a lockdown was imposed in our city due to the pandemic. Sister Purisima asked me and her son if we're ok with traveling to and from the church every day on foot, and for two days we did," said Elder Regacho.  
However, the to and fro travel to the chapel proved to be more challenging and dangerous than Elder Regacho and Ephraim had anticipated. When Elder Regacho's mother learned about this situation, she was worried. Though not a member of the church, she was supportive of her son's decision to serve a mission.  
Back then, she was living away from home due to work. To help her son, she talked to Sister Purisima about how they can best address the problem with the Internet connection. Unknown to her, Sister Purisima had already been thinking ahead.   
"Apparently, she was already preparing a part of their house earlier that day. She told me that I could train in their house if I need to," recalled Elder Regacho about Sister Purisima's genuine intention to help. "Because I didn't want to waste their efforts and due to several factors that will interrupt my training if I did it at home, I accepted her invitation."  
Countless Sacrifices, from Space to Electric Bills 
When asked what she and the rest of her family did to accommodate Elder Regacho in their home during his 19-day online training, Sister Purisima said they did "simple adjustments." For Elder Regacho though, they were not simple at all.  
 "It needs to be noted that their house is a small one. The living room is also the bedroom. Outside, at the back of the house, is only a small space for the bathroom and kitchen. Despite that, the family re-arranged the interior of their house to accommodate my training. What was once a place for a bed, they set up the desktop in case I prefer it over my laptop. The remaining space (not a lot) is for my seat and the fan. I also used their Wi-Fi and borrowed headphones whenever I was there," shared Elder Regacho regarding the Purisima's sacrifices for his virtual MTC training.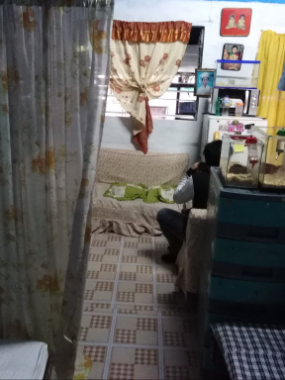 The eldest son at that time was also working as an online teacher. He and the rest of the family have to keep their voices down so they won't disturb Elder Regacho during his classes.  

"Of course, their electricity bills increased during my training. I think one of their major sacrifices is the use of space. Because a part of their house was reserved for my training, some of them ate, studied, and slept on the floor. Of course, there are more sacrifices that I'm not aware of," added Elder Regacho. 

Aside from being hospitable throughout Elder Regacho's online training, what was even more admirable was how Sister Purisima listened to the class instructions and went over the topics discussed with Elder Regacho after class. Then, being the former MTC teacher that she is, she helped Elder Regacho further learn a specific doctrine or a teaching skill.  

Living the Second Great Commandment 

The Savior commanded us to "love thy neighbor as thyself." However, loving your neighbors and extending help to another is not easy to do, especially when you don't have enough for yourself. Despite their circumstances, the Purisima family is an excellent doer of the Savior's second great commandment.  

       "Letting me train in their house was just one of the many kindnesses this family has shown to me and my family. I'm always inspired by how they can help us and the other neighbors even though they don't have much financially. I'm ever so grateful for them. 

"Being in the receiving end of this kindness made me understand further that, whatever our circumstances may be, there is always a way for us to love and serve God. There is always a way for us to help others come unto Christ," testified Elder Regacho.  

For all the goodness they have shown to Elder Regacho, the only blessing the Purisima family wanted was to see him grow in his testimony of the gospel of Jesus Christ.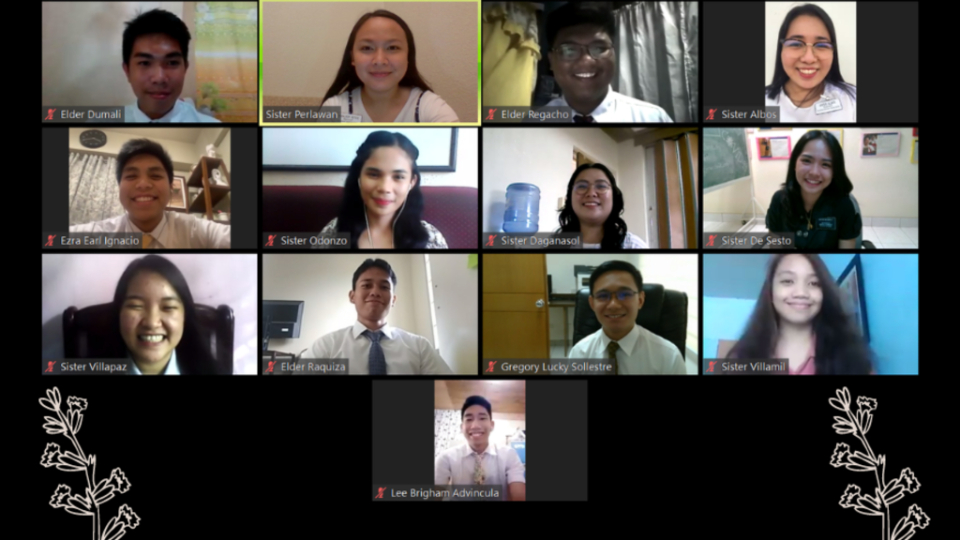 About Missionary Training Centers
Prospective missionaries attend class instructions six days a week for an average time of six hours per day. In an MTC training set-up, missionaries are placed together in a group called a district and are assigned a companion. Together with these district mates, companions, and designated teachers, missionaries sharpen their knowledge of the gospel of Jesus Christ, enhance their skills through practice teaching, and strive to become better representatives of the Savior – the same things that missionaries in an on-site MTC were doing – except now they're done virtually.