Members of The Church of Jesus Christ of Latter-day Saints worldwide gather twice a year for general conference. Five sessions are held every April and October for members to receive instruction from Church leaders.
In the recent October 2021 General Conference, President Russell M. Nelson, President of the Church, began the conference with an invitation: "The [personal messages] from God for the questions in your heart will make this conference rewarding and unforgettable. If you have not yet sought for the ministering of the Holy Ghost to help you hear what the Lord would have you hear during these two days, I invite you to do so now. Please make this conference a time of feasting on messages from the Lord through His servants. Learn how to apply them in your life."
For many Filipino young adults, the messages they heard during conference not only strengthened their faith, but have become answers to their questions.
Lea Mislang from Lingayen Philippines Stake (Diocese) was particularly touched by Elder Ulisses Soares' talk on compassion. She said, "As we share the light we have, we do not come to Christ alone. Being the only member of the Church in my family, I am inspired to help my family know about and accept the gospel of Jesus Christ. My hope is that as I continue to be a good example to them, someday, they will accept this message and we can be sealed in the temple together forever."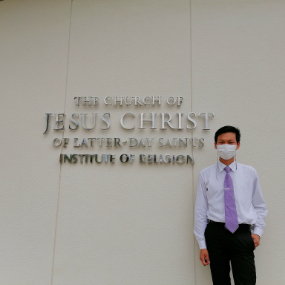 For the recently baptized Micle Jordan Delos Santos from Santiago Philippines Stake, listening to conference confirmed his decision to join the church. He said, "I learned that we all need to focus our faith on Jesus Christ. I made a lot of sacrifices so I could get baptized like resigning from my job so I could attend church and draw closer to God. Listening to conference confirmed to me that being part of His church was worth all the sacrifice."
Divine Sarabia of Cadiz Philippines Stake shared, "I love what Elder Dieter F. Uchtdorf said: 'If you want to change the shape of your life, change your day; and if you want to change the day, change this hour.' I learned that small changes can make big differences in our lives and if we seek and ask, God will teach us the way and help us."
Precious Mae Natural, a college student from Masbate Philippines District shared, "I like what President Nelson taught that we need to make time for the Lord. It is so easy to lose sight of God, especially if we have a lot of things to do. But God will never leave us. Now, I am resetting my goal to have my daily scripture study."
Kaylhand de Silva from the Imus Philippines Stake shared, "When President Nelson announced the construction of new temples, my testimony about the Lord's great work just increased. I felt His love and I knew for myself that truly, 'no unhallowed hand can stop the work from progressing'."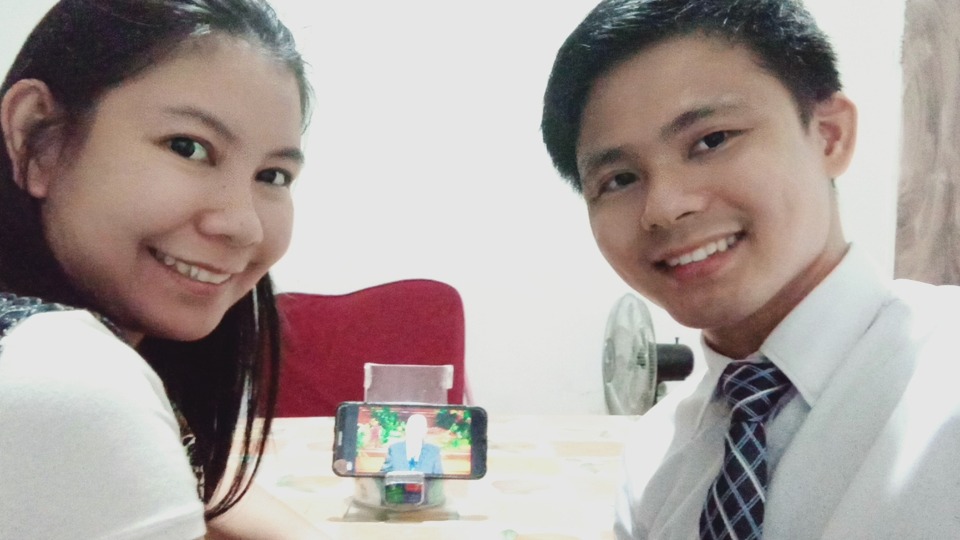 For the newly married young adult Sadiri Castigo from Montalban Philippines Stake, he felt his faith strengthened. He shared, "I know that God will continue to support my wife and I as we prepare ourselves to become future parents to our baby. Though we have to wait for a couple more months before he comes, we want our baby to grow up in the Lord. We want him to know that as he builds his faith and listens to the words of living prophets, he does not have to be afraid."
To learn how you can listen to the October 2021 General Conference, click here.