The Church of Jesus Christ of Latter-day Saints donated over 400 school bags, learning supplies, hygiene kits, and toys for Muslim children belonging to internally displaced families last September 15, 2023, at Cainta, Rizal.
The Church partnered with Ako Bakwit, Inc., an advocacy rights group that aims to promote the welfare of IDPs in the Philippines, for the assembly and distribution of school bags. Both the Church and 'Ako Bakwit' have a history of humanitarian efforts throughout the Philippines that sought to help communities forced to flee their homes because of armed conflicts or natural calamities.
Sister Marilyn Bjorkman, a humanitarian service missionary of the Church, spoke about the similarity in beliefs of the Muslim faith and of the Church, including the importance of serving others and the value of education.
"How fortunate are we to be able to support you in this important work for children of displaced families? We hope that these displaced people will be able to return to their homes someday and move forward with their lives," she said.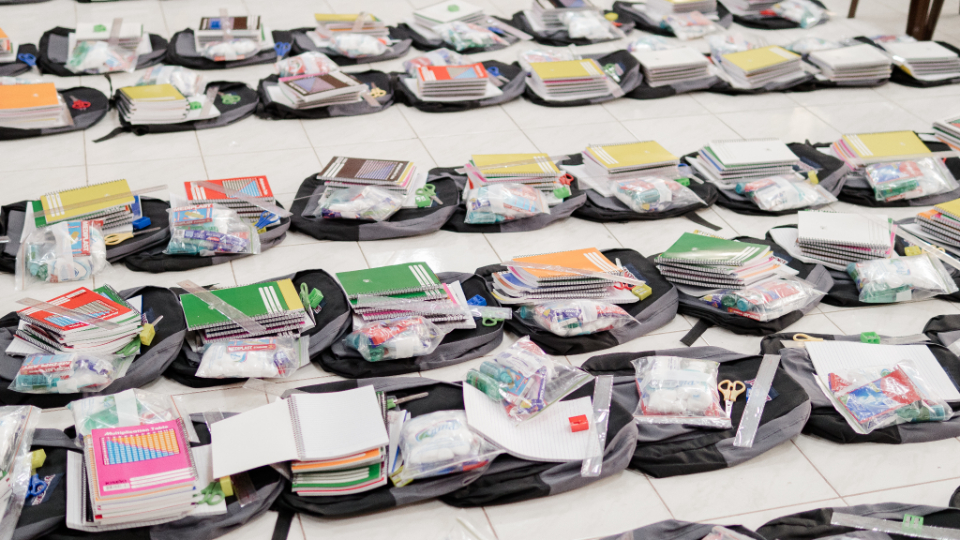 Each of the more than 400 school bags is filled with notebooks, pens, pencils, coloring materials and other school supplies, as well as basic toiletries and cleaning materials. Members of the Church from the Cainta 1st Ward (diocese) and volunteers of 'Ako Bakwit' worked together and thoughtfully assembled each bag at the Cainta chapel.

Nazh-Far Berganio, President of 'Ako Bakwit', thanked the humanitarian efforts of the Church and the friendship of its local leaders to their organization. In a short presentation, he laid out the harrowing situation of many displaced persons in the country, especially those who were forced to leave Marawi City during its siege in 2017 and relocate to odd parts of Metro Manila.

"These bags, school supplies and hygiene kits may be small things to some but to a four-year-old [child from Marawi City], it will mean a lot to him, and his future," Berganio said.

"We really are thankful to [the Church] for granting our request and helping us inspire these kids to achieve their dreams," he added.