The Church of Jesus Christ of Latter-day Saints together with Religions for Peace Philippines (RfP), hosted the celebration of International Women's Day 2022. The event brought together women leaders from different faith-based organizations to celebrate the gift of womanhood and friendship.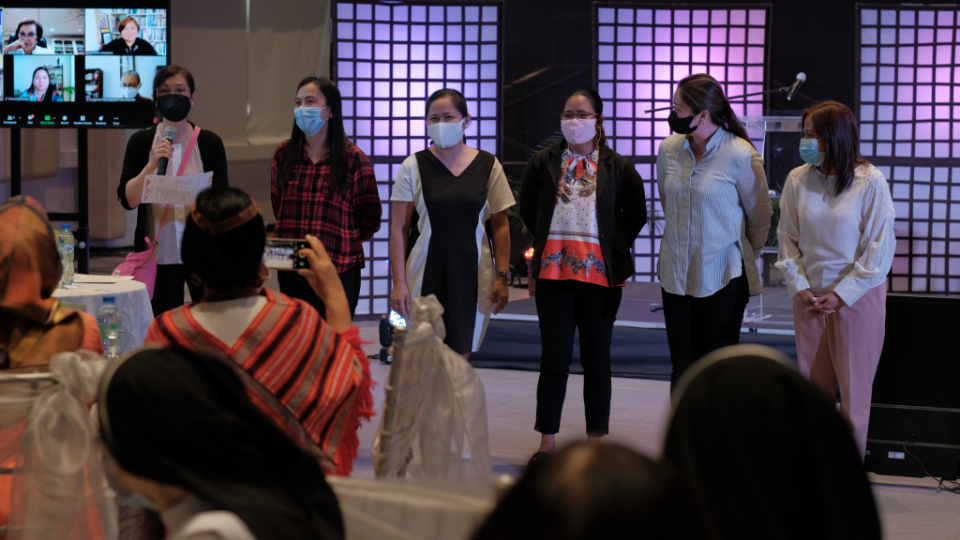 The event was held in person at the Missionary Training Center (MTC) Activity Center of the Church where 60 women leaders from the Roman Catholic Church, evangelical churches, Muslims, Buddhists, Hindus, and Christians came together with leaders in government, business, and academic communities to discuss and explore common actions responsive to the call toward respect for human dignity, gender equality, and sustainability.
In her opening remarks, Haidi Fajardo, Communication Director of the Church, said, "We can collaborate and work together to continue to nurture and strengthen those around us. [Let us] fortify our commitment to love, promote peace and unity as we work with our faith communities, and extend help to those around us."
Geared towards strengthening and empowering women, Dr. Lilian Sison, President of Religions for Peace Philippines emphasized, "Women are more comfortable expressing love, compassion, and empathy."
Dr. Asela Arago, Director of the Focolare movement agreed with Dr. Sison when she shared, "…We have come together to honor womanhood as one of God's greatest gifts to humanity."
Other celebratory messages of faith and womanhood were given. One of which was from Ven Miao Jing Shih, Head Abbess of the Fo Guang Shan Mabuhay Temple.
She talked about seeing equality in compassion. In her message, she reiterated the importance of compassion, wisdom, vow, and practice as she shared the adaptation of the Buddhist faith of Female Arahats which symbolizes motherhood, purity, and courage. In the end, her plea is that "...the world will always seek peace and love."
Along the lines of equality, she was then followed by Ms. Tita Puanco, President of Ancilla Enterprise Development Consulting who discussed equality in her life and home. "God created us men and women in His same image and likeness. We owe respect to others and to ourselves. In situations of discrimination, this is my lifelong lesson, 'flex and forgive' and move forward", she said.
Host, Dr. Joan Christi Bagaipo further asked, "What is the approach of women in addressing pressing social issues?"
"There is a need to address issues surrounding gender imbalance", said Atty. Salma Pir Rasul, Program Director of the Philippine Center for Islam and Democracy.
The next highlight of the activity was a forum of women leaders with different religious backgrounds to share insights on the unique attribute of our coming together as women of faith.
"We women can be a powerful change in the world", shared one from the group. Others got creative in delivering their message by sharing a folk song and a slogan that read, "Kababaihan tungo sa buhay na ganap, kasiya-siya at pagkakaisa (Women towards fulfillment, happiness, and unity)."
"When we are united, we can accomplish even the impossible things", a message shared by another group.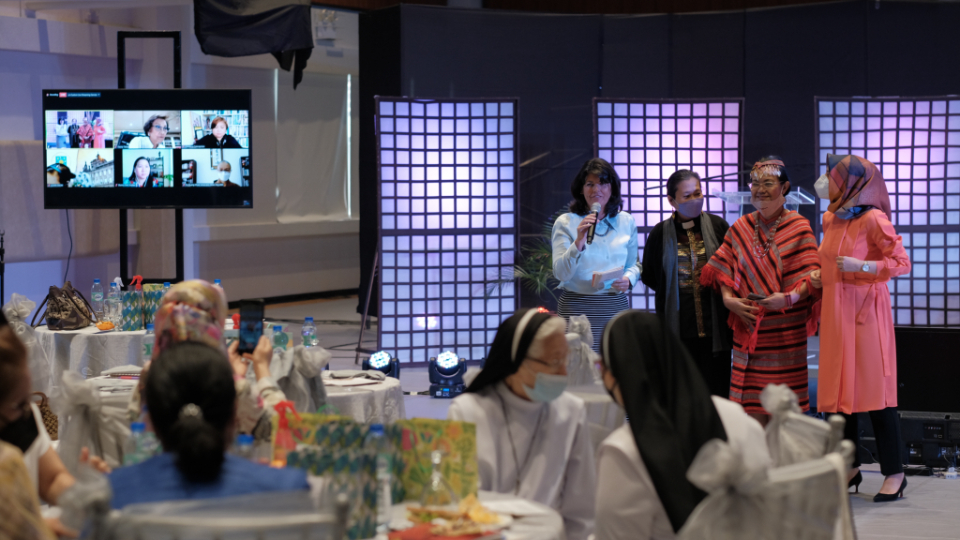 Sister Susan Bangerter, wife of Elder Steven R. Bangerter of the Philippines Area Presidency shared, "It all starts at home. This is how we overcome [social crisis]. [We must] teach self-reliance and inspire so we'll have future leaders [in our communities].
Men and women members of the Church embrace families as the heart of God's plan for His children and as the fundamental unit of society. They believe that the most important realm of service for both women and men is within their own families. They regard the joint work of mothers and fathers as a preeminent priority in life and helps to create and contribute to strong, Christ-centered families.
Ms. Fenny Tatad, Excecutive Secretary, Office on Women Catholic Bishop's Conference of the Philippines, shared heartfelt sentiments that serve as reminders to those who were in attendance. "There is no limit to what we can do for peace, so ladies, let's move", she shared with conviction.
The Women's Day celebration concluded with Prof. Bong Baybado, Associate Secretary General for the Asian Conference of Religions for Peace giving a short remark. To the women, he said, "The future of the church in Asia rests in the love, care, and service of our women of faith in Asia."
Whatever the conditions of their lives, women in the Church seek to nurture and strengthen those around them. By fortifying the fabric of their individual, extended, congregational, and global families, women make manifest their commitment to the teachings and example of the Savior.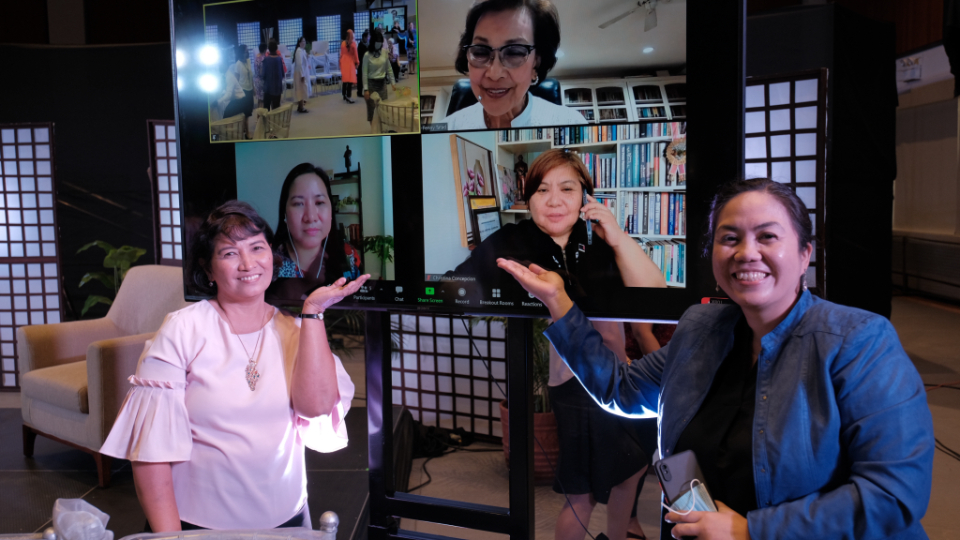 Women of Faith and Fortitude
Latter-day Saint women draw strength and inspiration from their identity by knowing themselves to be daughters of God with a purpose in life and striving to cultivate the attributes of divinity—such as holiness, wisdom, and charity—within themselves. They honor their bodies and minds as sacred gifts, rejecting anything that demeans them. They seek to fulfill their potential and their capacity for joy through worship, study, service, and earnest efforts to live a Christ-centered life. They believe that by divine design, women and men experience the most growth, joy, and fulfillment together, not in isolation. Through collaborative and unique efforts, they each provide indispensable contributions at home, at church, and in the community.
Mormon women embrace their heritage as female disciples of Jesus Christ. They consider it an important mission to reach out to those in need and to care for the best interests of their families, congregations, and broader communities.