Read about how Florence's life was blessed because of the Brigham Young University (BYU) -Pathway Worldwide program.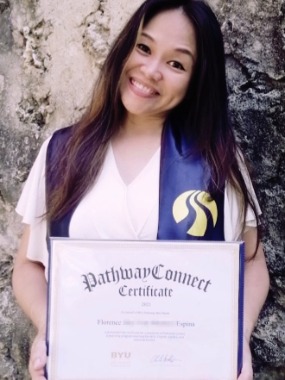 My name is Florence Espina from Consolacion Stake (diocese) here in Cebu. I was diagnosed with Bipolar II Disorder five years ago. Bipolar II disorder involves a major depressive episode lasting at least two weeks and at least one hypomanic episode. It is a lifelong battle.
I enrolled in the Brigham Young University (BYU) - Pathway Worldwide program during the 2020 Winter Virtual semester.  A year later, I marched along 37 graduates during the Combined BYU Pathway Commencement Exercises at the Lahug Chapel in Lahug, Cebu last May 16, 2021.
I am a proud and grateful BYU-Pathway graduate. Not only for prestige but for the program that is truly inspired by God to help us become better versions of ourselves. Here at BYU-Pathway, God is at the helm. I felt Him moving me forward through the instrumentality of my service missionaries, Elder and Sister Avendano, who have been generous with their support spiritually and temporally. I have felt God's love through my classmates who cheered me up when things got rough. And I have felt God's grace through my supportive husband.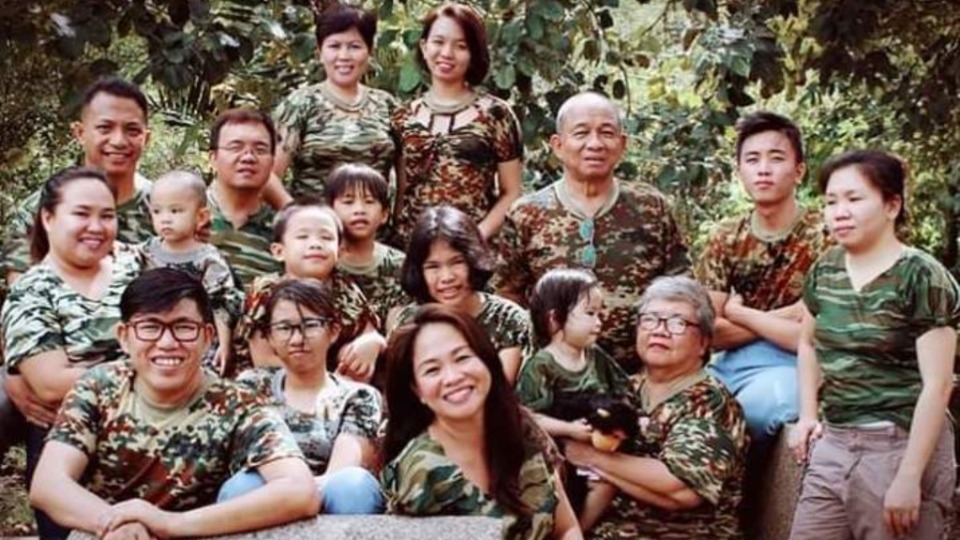 I know BYU- Pathway is a perfect secular and spiritual venue for molding future church leaders. It is worth all the sacrifice. Pathway became my therapy. I will hold dearly all the days that I've invested in it. It has changed me. My husband recently asked me why I sound happier nowadays. I told him it's because I already know how to materialize my righteous desires, and that includes staying happy despite my depressive episodes. I owe it to Pathway. I owe it to my Heavenly Father and my Savior Jesus Christ. God lives. I know He will bless us as we hearken to His call to get as much education as we can to become better disciple leaders here and thereafter.
About BYU-Pathway Worldwide
The Church of Jesus Christ of Latter-day Saints emphasizes the importance of continued secular and spiritual education. The Church Educational System (CES) is the umbrella for all education programs of the Church. 
BYU-Pathway Worldwide is responsible for all online certificate and degree programs offered by the CES. It provides access to spiritually based degrees at an affordable price. Its mission is to develop disciples of Jesus Christ who are leaders in their homes, the Church, and their communities.
As of 2020, BYU-Pathway Worldwide has served more than 50,000 students in 152 countries. Certificates and degrees are offered in partnership with BYU-Idaho and, beginning in 2021, Ensign College.