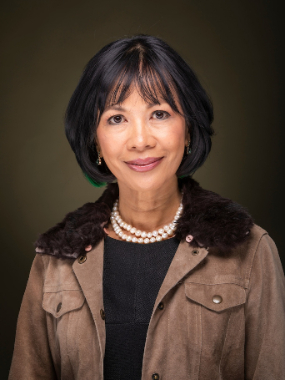 Dr. Astrid Tuminez is a renowned professional in her field but is also a proud Filipina wife and mother, and a devoted member of The Church of Jesus Christ of Latter-day Saints. A storied woman of faith with many accomplishments, including the accomplishment of raising a family, Dr. Tuminez is one of the many enlightened keynote speakers at RootsTech Connect 2021.

In her interview with Janella Renner of CNN Philippines, Dr. Tuminez gave listeners a glimpse into her life and a taste of her talk for RootsTech Connect. The full interview is available to watch on the Church's Facebook page in the Philippines.

Currently working as the president of Utah Valley University, Dr. Tuminez is the first female president of the university in its history. Previously, she was an executive of Microsoft and a vice-dean of research at the National University of Singapore.

It is not only her professional life that is decorated, however, but also her academic life, as she graduated Summa cum Laude from Brigham Young University with a bachelor's degree in International Relations and Russian Literature. Following this, she graduated with a master's degree in Soviet Studies from Harvard University, and a doctorate in Political Science from the Massachusetts Institute of Technology.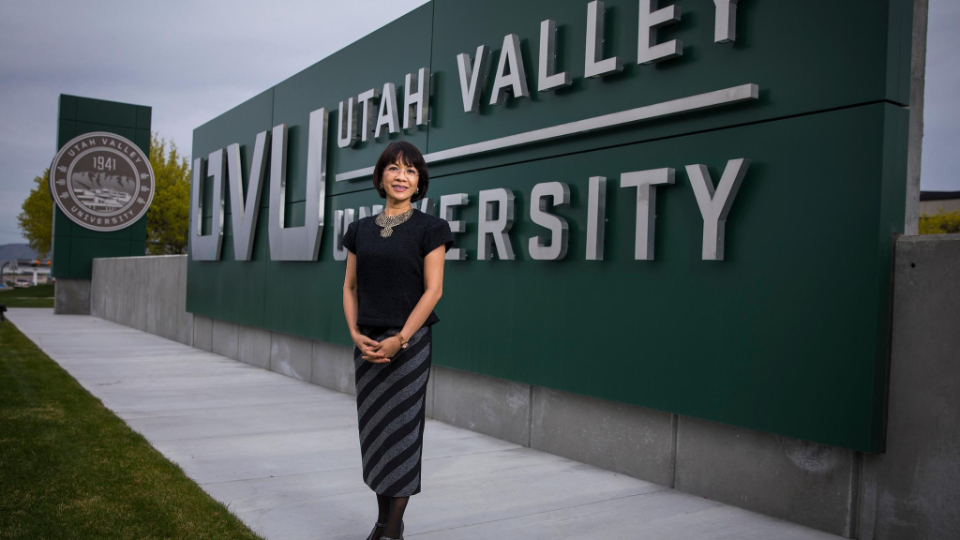 Because of her professional and academic background, Dr. Tuminez is a polyglot who knows how to speak six languages, which are her native Ilonggo, Tagalog, English, Russian, Spanish, and French, which she showed off three years ago in a video, welcoming students to Utah Valley University.
Despite graduating from esteemed and prestigious educational institutions, she did not grow up with a great deal of privilege, as she and her family grew up poor, hailing from Pali, a small village in Iloilo. Despite this trying circumstance, however, Dr. Tuminez shared how her mother dared to dream and moved their family to the slums in the city in order for them to be able to receive an education and get a better future.
By chance, the Daughters of Charity – a congregation of Catholic nuns – were serving in the slums, and seeing the potential in her and her sisters, offered them a scholarship in the exclusive school that their congregation ran in the city, which set her on the path to improving her family's station in life as well as her own.
Speaking fondly of her mother, she said, "I credit my mother for having the foresight to think about the future of her children, and it was that pivotal moment with the nuns that changed the trajectory of my future."
When she was in high school, she found the Church and was baptized. Dr. Tuminez said that her membership in the Church motivated her to continually improve herself and seek greater intelligence and education. She understood that the Church places great value in education, and the many opportunities to lead and to learn in the Church gave her the boost that she needed to reach the heights that she has reached and continue to dream.
Later in the interview, she had this to say to the young women listening, "Dream your life… Beings are free, so dream on."
Even after accomplishing everything she has since gone on to do, however, she never lost sight of her family and shared that she loves her family all the same, as one of the foremost units in her life that supported her and gave her the foundation of hard work. She shares that many of her extended family in the Philippines remain to be fisherfolk and farmers and that she has worked to help her family raise not only their standard of living but also their own aspirations.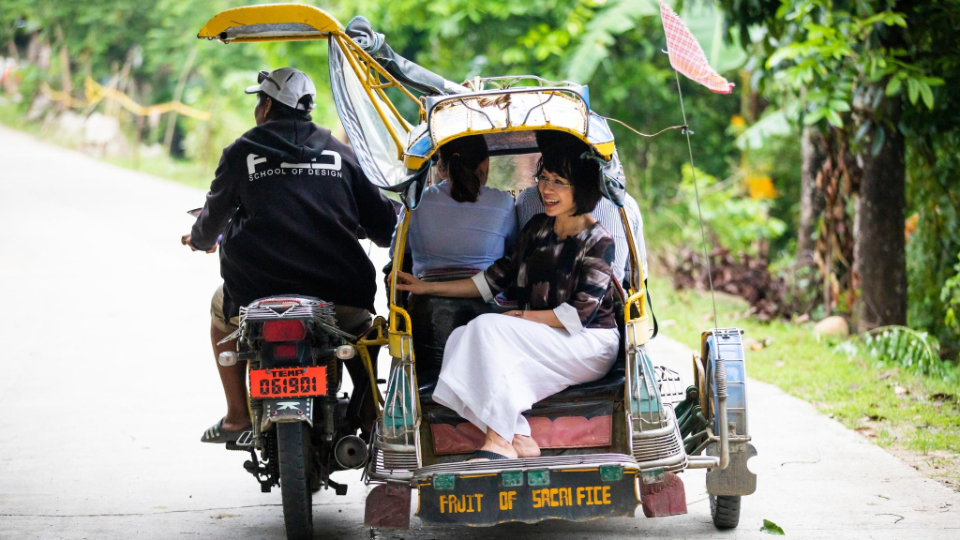 In spite of the gap between her experiences and her extended family's experiences, especially with regard to educational attainment, as she is the only person within her immediate family that holds a postgraduate degree, she still feels great pride in her origin and her family.

"I love where I came from. I feel that regardless of the differences in my life experiences and the life experiences of my family, we are one family, and I'm so proud of my relatives who are farmers and fisherfolk because they also have fascinating lives. They show their strengths in amazing ways. I love to tell stories about them."

More than just a decorated professional, Dr. Tuminez is a woman with a colorful life story and connection to her family. Her one-on-one interview with Janella Renner is just a taste of what is to come in RootsTech Connect, the world's largest celebration of families, where she is a keynote speaker. Dr. Tuminez will be speaking about her mother and grandmother to pay homage to them as the wonderful women in her life and her family.

The virtual conference is completely free to the public to join and will be held from February 25 through 27, 2021. To hear more from Dr. Tuminez and her wonderful stories, as well as similarly colorful stories, talks, and lessons from other keynote speakers, you may register for the event at the RootsTech website.