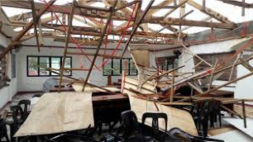 In 2016 LDS Charities provided assistance to 728,761 beneficiaries in the Philippines with a total approved budget of $1,564,899 (PHP 78.5 million).
Since 1985 LDS Charities has worked with partners world-wide to provide aid to those in need, regardless of cultural or religious beliefs.  LDS Charities provides emergency assistance when disasters occur.  It also provides long-term aid through signature programs such as the clean water projects, wheelchair provision, maternal and newborn care, vision care, immunization campaigns and food production training, as well as a variety of local community projects.
Built on the principles of personal responsibility, community support, self-reliance and sustainability, it gives individuals and communities the resources they need to improve their lives in lasting and meaningful ways.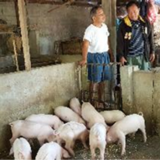 Funding comes from members of The Church of Jesus Christ of Latter-day Saints and others, not from government grants or large corporate donations.  One hundred percent of the funds go toward project expenses.  The overhead costs are paid fully by the Church.
LDS Charities identifies local partners who align with its mission and implement successful projects.  It works with organizations of all sizes from global NGOs (non-governmental organizations) and government departments to local service oriented organizations - partners that know the unique needs of the communities they serve and can develop local solutions.
Volunteers come from a global network, but most live in the communities where LDS Charities serves, reducing the time and costs required to meet changing needs.  Volunteers fit within an established framework of local leadership that provides direction and a coordinated response.
During 2016 in the Philippines, there were a total of 41 humanitarian projects including 8 emergency response to disasters, 8 major initiatives programs, 4 member welfare projects and 21 area initiatives which provided help to an estimated 728,761 beneficiaries in the Republic of the Philippines.
EMERGENCY RESPONSE
When disasters occur, LDS Charities provides volunteer labor, food, clothing, medical supplies, and other emergency relief assistance to relieve the suffering of those in urgent need.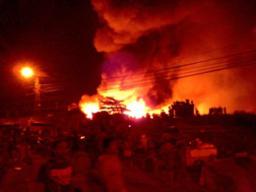 Mandaue City Fire Victims.  Relief supplies provided: 2,500 food kits, soup kitchen for 3,00 individuals, and deployed a mobile water filtration system to alleviate water needs of residents. Total Beneficiaries: 2,500
North Cotabato Severe Drought Food Assistance. Served farmers in six municipalities affected by severe drought. Relief Supplies provided: 3,700 food kits. Total beneficiaries: 8,500
Taguig, Manila Fire Victims. 300 families were left homeless in this fire. Relief Supplies provided- 300 food packs with 10 kilos of rice. Total beneficiaries: 7,500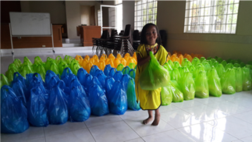 Internally Displaced People of Sulu Due to War Conflict: Relief supplies provided- 600 hygiene kits, 400 individuals for Soup Kitchen, continue to assist in 2017. Total beneficiaries: 20,230
Batanes- Super Storm Ferdie. Relief supplies provided- 300 food and hygiene packs. Total beneficiaries: 2,500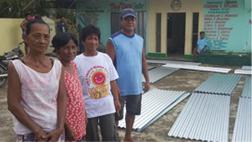 Super Storm Haima (Lawin) Emergency Response. Relief supplies provided- 7,500 food kits, 1,100 solar lamps, 1,100 flash lights, 16 power generators, 1 water purifier system, 14,000 GI roofing sheets. Total beneficiaries: 27,500
Super Typhoon Nock-ten (Intl Name: Nina).  Relief supplies provided: 300 food kits, 10,000 water bottles, 5 power packs, GI sheets TBD. Total Beneficiaries: 105,935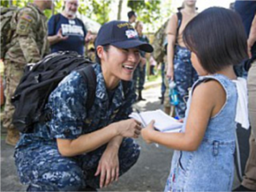 2016 Pacific Partnership. LDS Charities partnered with the US Naval Hospital Ship-Mercy in the Albay Province (Bicol) included were Lezgaspi City, Ligao City and Tabaco City. LDS Charities donations included 6 pallets of hygiene kits, 400 student kits and 100 teacher kits. Mormon Helping Hands volunteers worked 2,640 hours. Total Beneficiaries: 1,500
MAJOR INITIATIVES
CLEAN WATER AND SANITATION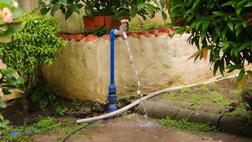 LDS Charities builds water and sanitation systems and teaches individuals about hygiene and system maintenance to support community efforts to meet their long- term needs.
San Roque, New Bataan (Mindanao) Clean Water Project. A Level III Water distribution system was installed. Total beneficiaries: 12,000
VISION 
LDS Charities collaborates with local doctors to diagnose and treat vision problems and provides equipment and supplies for examinations and procedures. Total Beneficiaries: 1,255. Over the life of the equipment the estimated beneficiaries is 10,000.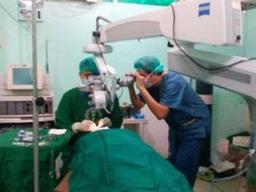 WHEELCHAIRS
Trained local rehabilitation specialists assess individuals' mobility needs and provide wheelchairs and other mobility aids to those in need who cannot afford them.  This greatly increases the recipient's health, mobility and self-reliance.  
Wheelchair Projects: 5 Standard and 1 Intermediate new projects in 2016.  Equipment provided: 2,250 new wheelchairs, 1,200 assistive devices, 4 sets assessors training. Total Beneficiaries: 8,190
MEMBER WELFARE PROJECTS
LDS Charities works at the local level to find and work with resources to resolve unmet needs in the community.
Medicines and supplies for Bombo Radyo and Radio MGA-Davao outreach mission.
National Kidney & Transplant Institute repair and replacement of parts of x-ray machine.
Donation of Service Wheelchairs to DOH Regional Hospitals
Donation of air conditioners to the Lilaine Child Development, Inc., a school for special needs children.
Provide wheelchairs, elderly kits, medications at the San Lorenzo Ruiz Home for the Elderly.
Organized insect repellants spray for the poor families of dengue fever affected areas in Davao City.
Medical supplies, school and hygiene kits, and anti-smoking puppet show during US Naval Ship Mercy Hospital ship visit.
John Canlas Benson Institute Scholarship: Undergraduate Degree in Agriculture, 1 recipient
SERVICE MISSIONARIES  
Church-service missionaries of all ages, capacities, and locations serve in a variety of service missions.  As few as six hours a week to a full-time away from home. A total of 32 welfare service missionaries worked actively.      
AREA INITIATIVES
Water Purification Bags                                   School bags and supplies for Lumad (indigenous Equipment                                                        peoples)
Medical Mission                                               Anti-Dengue insect repellants
School study chairs                                          Gardens          
Clean restrooms                                              Solar lights
Food at Orphanage
Total Beneficiaries- 476,100
HELPING HANDS VOLUNTEERS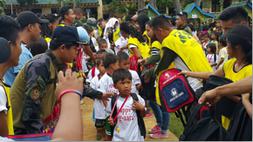 Mormon Helping Hands provides organized opportunities for Church members to give their time and talents to bless those in need. Youth and adults become more sensitive to the challenges others face.
Mormon Helpings Hand volunteers donated 23,540 hours volunteering assistance to the 2015 humanitarian projects of LDS Charities.
Save
Save
Save
Save
Save
Save
Save
Save
Save
Save
Save
Save
Save
Save
Save
Save
Save
Save
Save
Save
Save
Save