As the country continues to fight the spread of COVID-19, the need for financial stability and adaptability amongst Filipino families continues to increase. For the Guevarra family of Argao, Cebu, their family learned to stand on their own feet and become self-reliant through the Member Welfare Program (MWP) of The Church of Jesus Christ of Latter-day Saints.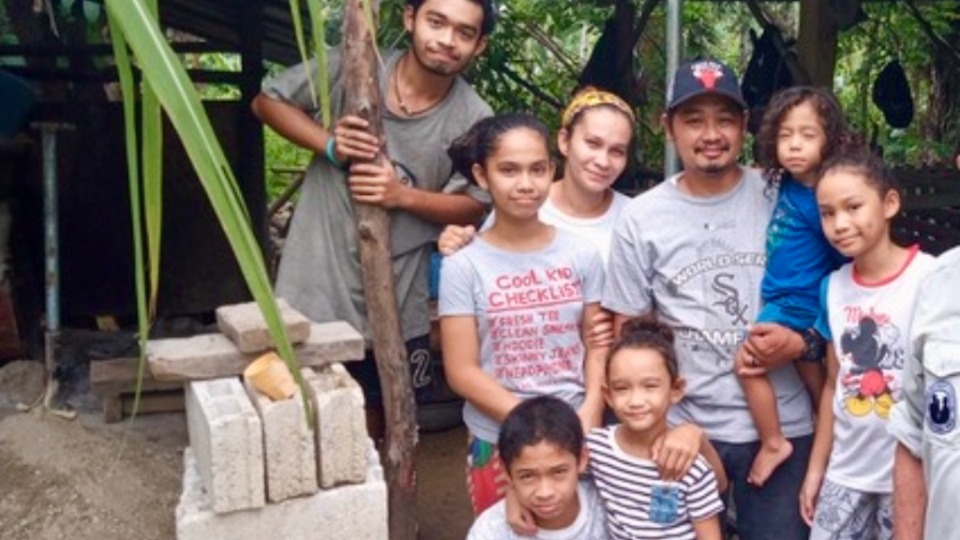 Living 70 kilometers south of Cebu City, the Guevarra family is one of four families in the Argao Branch (a small congregation) of the Talisay Philippines Stake (diocese) selected to be one of the beneficiaries of the Church's MWP.
Under this program, families are counseled to start a vegetable garden and are given two piglets. With feed and technical support, the family is entrusted to raise the two piglets to become future sows. They are also taught lessons in managing personal finances to further enhance their path toward self-reliance. Once the piglets from the first farrowing are weaned and deemed ready for selling, a family is considered to have graduated from the program.
Dennis Guevarra, the head of the family, shared how becoming self-reliant has given them happiness and peace of mind. In Cebuano, he explained:
I have 6 children who are between the ages of 15 and 2. Except for my youngest kid, they are all studying in school. Before the Member Welfare Program, I used to take whatever job I could find while my wife stayed at home to take care of our family. Through the pinciples we have learned from the MWP, we have become self-reliant. Having this piggery has been a great blessing for me and my family.
Through their diligence and hard work, the Guevarra's piggery has multiplied from two piglets into 40 sows and piglets. Currently, Dennis sells pork meat in his town and plans to build his own meat shop in the future.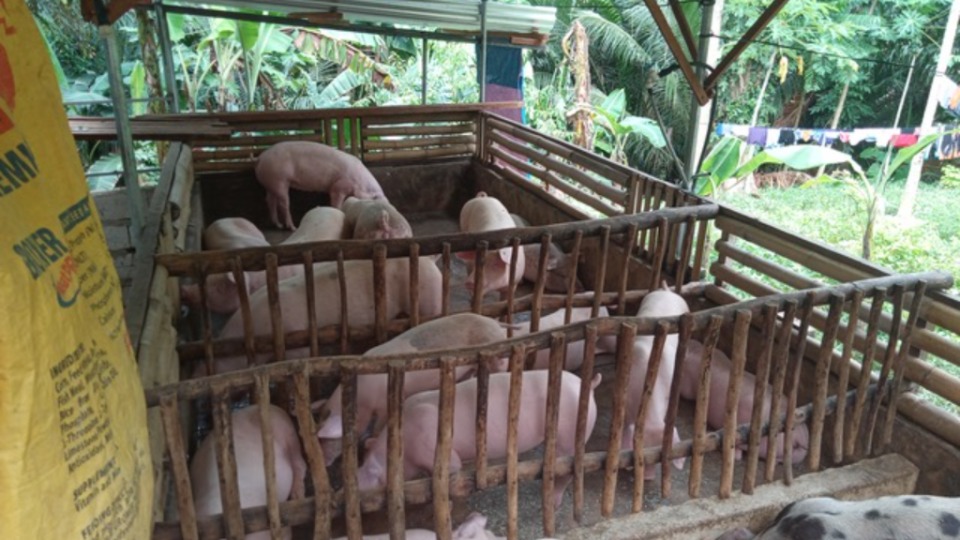 Latter-day Saint Charities (LDSC) missionaries Elder Edwin Colipapa and Elder and Sister Huskinson visited the Guevara family in August 2021 to purchase some of their piglets. These piglets will be used to help more families to start their businesses under the Member Welfare Project.
After selling some of his piglets, Dennis explained that two of the piglets were not for sale. He shared:
I have given these piglets to my two eldest children so they can raise them into sows. These kids have labored with me in the piggery and are learning the craft. The money they will earn from selling these pigs will be used for their missionary service in the future.
The welfare program of The Church of Jesus Christ of Latter-day Saints aims to care for those in need while teaching principles that promote self-reliance and self-respect. Through its humanitarian arm, Latter-day Saint Charities, the Church extends its support to families by helping them feel the love of Jesus Christ to welfare projects relieving suffering, instilling hope, and building stability to strengthen families and promote individual dignity.
For more questions on the Church's Member Welfare Program, contact your local Welfare and Self-Reliance managers.
Self-Reliance Services
The Church of Jesus Christ of Latter-day Saints' Welfare and Self-Reliance Services aims is to follow Jesus Christ by embracing the two great commandments to love God and love our neighbors. This is done through ministering to the temporal needs of people, building their spiritual and temporal self-reliance, and blessing both givers and receivers. Participants of the various welfare programs receive guidance and training that will help them learn practical steps to become self-reliant and provide for themselves as well as their families.