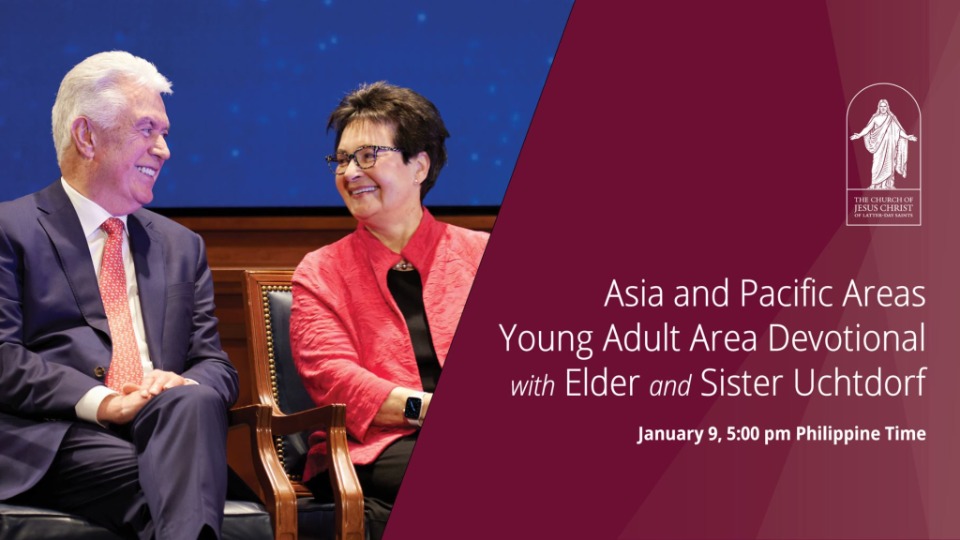 Elder Dieter F. Uchtdorf of the Quorum of the Twelve Apostles of The Church of Jesus Christ of Latter-day Saints will speak to young adults in the Philippines, Asia, Asia North, and Pacific areas on Sunday, January 9 at 5:00 pm Philippine Time. He will be joined by his wife, Sister Harriet R. Uchtdorf.
The devotional will feature counsel geared toward members ages 18-30, both married and single, and will be livestreamed in English and Tagalog on the following channels:
Elder Uchtdorf is one of six members of the Quorum of the Twelve Apostles who will lead devotionals for Latter-day Saint young adults in different areas of the world representing all six major continents. Following the livestream, watch the broadcast on YouTube.
The devotional will also be available page in Samoan, Tongan, Mandarin, Cantonese, Korean, Japanese, Cambodian, Thai, Mongolian, Indonesian, and Fijian.