Yolanda stricken areas have risen from the depths of destruction as humanitarian works are hastened.
LDS Charities, the humanitarian arm of The Church of Jesus Christ of Latter-day Saints, is grateful to all groups who have contributed so much in time, material and money to help so many who were in the path of the storm.  Each member of the Church who has made a contribution to the Fast offering Funds and the Humanitarian Fund has been a contributor in lifting their neighbor and have surely felt the joy in that act.
Skills Training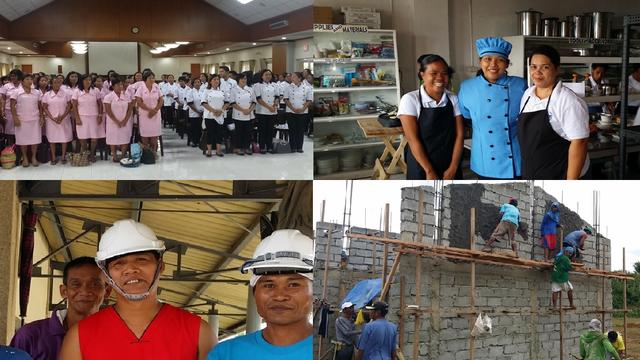 Skills training programs facilitated by the Self-Reliance Services of the Church in coordination with TESDA and TESDA accredited schools helped members gain skills to make them employable or become entrepreneurs. 
Since employment opportunities have been declining after the typhoon, many availed of the opportunity to enroll in Bread and Pastry, Cookery, Welding, Computer Hardware, Electrical, Dressmaking, Small Engine, Consumer Electronics, Food Processing, Plumbing, Barbering, Auto Mechanic, Hairdressing, Programming, Food & Beverage, Meat Processing and Carpentry.
(See Link: Self-Reliance Hastens Rehabilitation of Lives)
Shelter Project and Carpentry Training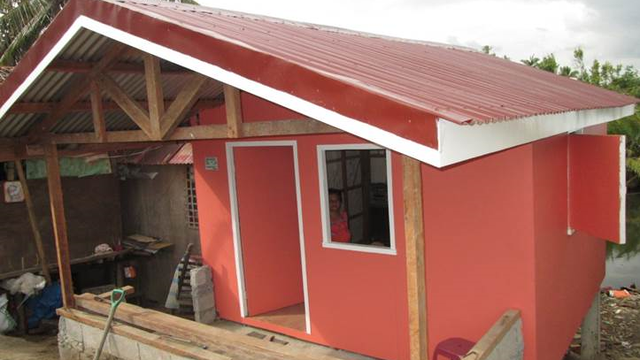 Three months after Typhoon Yolanda struck the Visayas, the Church embarked on a carpentry training and shelter program after doing emergency response initiatives. 
A total of 3,218 homes have been built with 620 carpenters certified in carpentry and basic construction work under the tutelage of master carpenters.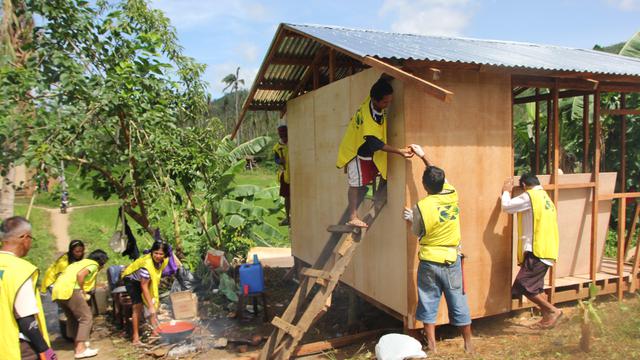 The Church provided construction materials and tools while labor was provided by the recipient.  The principle of self-reliance came into play as recipients were required to build their home as well as 4 other shelters.  Not only did they gain a home - they learned carpentry skills.
Many of those who graduated were later hired by Catholic Relief Services (CRS), Red Cross, other organizations and private individuals as foremen and carpenters.
CRS has partnered with LDS Charities, the humanitarian arm of the Church, in shelter projects in Cagayan de Oro  after Typhoon Sendong as well as in Davao Oriental after Typhoon Pablo.
Hospital Projects
LDS Charities helped in the rehabilitation of 5 public hospitals affected by the typhoon by renovating and upgrading vital rooms and providing equipment for these rooms to become operational with fully functioning equipment.
Eastern Visayas Regional Medical Center
Emergency Trauma Operating Center
Outpatient Department Operating Room
Leyte Provincial Hospital
Laboratory Room
Operating Complex
Abuyog General Hospital
Operating and Delivery complex
Carigara District Hospital
Ormoc District Hospital
Operating and Delivery complex
Emergency Response
Over 500,000 pounds of relief supplies distributed
40,000 food and hygiene kits assembled by 5,000 members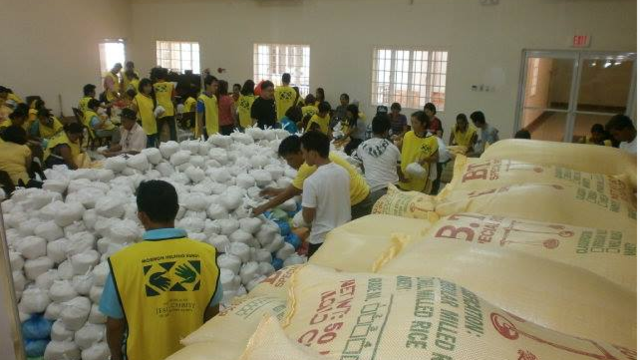 25,000 hours donated by 10,000 volunteers
200 Church Meetinghouses / Chapels served as evacuation centers
Generator sets
Clean Water Equipment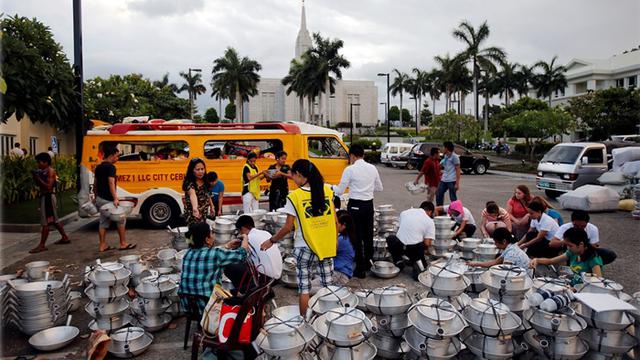 2,000 shelter kits at PHP 3,000 each for affected families in Ormoc
Gomez presented a framed certificate of appreciation to the Church, penned in her own words: "For wholeheartedly extending invaluable help to the survivors of the super-typhoon Yolanda in the fourth district of Leyte, which includes Ormoc City and the Municipalities of Albuera, Kanango, Merida, Isabel, Palompon, and Matag-OB.  Your kindness and compassion sparked a flame of hope, one that glowed ever so gently yet so brightly at a time when even that seemed improbable.  For that we thank you so deeply.  We will not forget."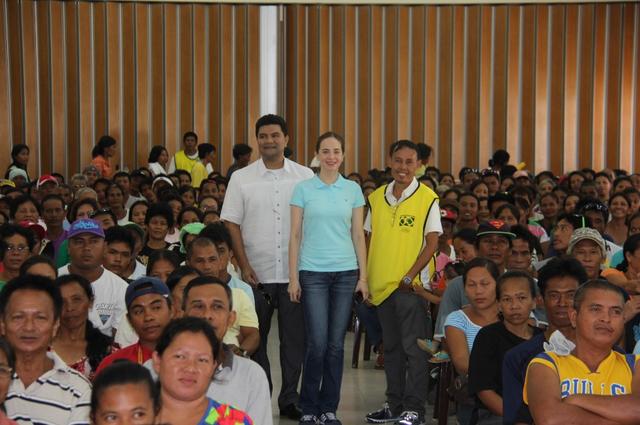 The typhoon may have damaged many things but never the Filipino resolve to rise above the challenges around him.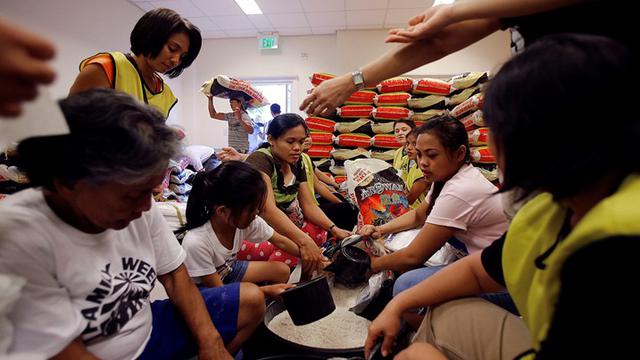 Members of the Church apply the admonition of Jesus Christ to help others in need. Jesus Christ taught His followers to give meat to the hungry and drink to those who thirst. His is a gospel that includes taking in the stranger, loving neighbors as self, and visiting those who are sick or imprisoned. He taught that we are to love and care for each other, visit the fatherless and widows in their afflictions, and lift up those whose hands hang down and whose knees are feeble.