"Happiness in family life is most likely to be achieved when founded upon the teachings of the Lord Jesus Christ." (The Family: A Proclamation to the World)
In a bid to further promote Christ-centered homes amid ever-changing perspectives and times, the Church of Jesus Christ of Latter-Day Saints kicked off celebrations, last September 2, 2023, for the 2023 National Family Week.
Almost 500 attendees, their families, and friends joined the Philippines Area Presidency and their wives at the BFF: Building Forever Families Activity at the Urdaneta Stake Center. The event was live-streamed in all stakes and district centers around the country.
"As we feel a portion of God's love for you, especially in this joyful moment as we begin the [Building] Forever Families Week here in the Philippines, it is all about building our families to be forever," Pres. Bangerter said.
"Let us rebuild and re-strengthen our families, as we reenergize our determination to draw together as one to Jesus Christ," he added.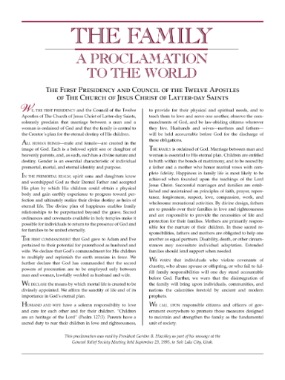 Local leaders from the Urdaneta local government unit have shown appreciation and support for the Church's programs and activities in the area. Urdaneta Mayor Julio F. Parayno III has allowed live streaming of the kickoff event at two digital billboards in the city proper. The city also provided medical and logistics support during the program.
"We are very fortunate that our city government and other community partners are very supportive of our Family Week activities," Richard Servinias, Stake President of Urdaneta Stake (diocese), said.
Among the highlights of the event was the announcement of finalists of the Photo and Songwriting contests. "F.A.M. (Forevers Are Made)", written and arranged by Heber Nathaniel Martinez from the Abu Dhabi 2nd Ward of the Abu Dhabi Stake, was selected as the winning song and will be featured as the new theme song in upcoming BFF activities and events.
The winner of the Photo Contest, on the other hand, will be announced on September 30, 2023, after the conclusion of the online poll on the official Facebook page of the Church in the Philippines (https://www.facebook.com/churchofjesuschristph).
After the two-hour program, attendees observed that they were left with a renewed commitment to reestablish good family traditions that will help them draw closer to the Savior Jesus Christ.
"It is not too late if we still do not have a set family culture or traditions. It is not yet too late to make some adjustments to have better relationships. I was inspired earlier to propose to my parents that we should have an honest evaluation in our family so that we can establish a stronger relationship [at home]," Rammyr Aromin, a young-single adult from Mangaldan Stake said.
"I have also come to realize that staying on the covenant path can be fun, especially when you do it with your families," Gersha Guerra, a young woman from Dagupan Stake also said.