Thousands of Mormon Helping Hands (MHH) volunteers from all over Philippines flocked into schools, barangay centers, police centers, mangrove areas, beaches, hospitals, cemeteries and many other areas to render more than 10,000 man-hours of voluntary work on National Day of Service.
On 19 May 2018, the year's observance of the National Day of Service (NDS), members of The Church of Jesus Christ of Latter-day Saints donned their yellow MHH vests and rendered various service projects in their local communities. Some stakes (dioceses) and districts (small dioceses) coordinated with local government officials, public school department heads, hospital chiefs and other leaders months in advance to make their projects successful.
Observed yearly, members of the Church and their friends provide various services to contribute to the improvement of their communities. More than a hundred stakes and wards (congregations) volunteered in the Brigada Eskwela projects to prepare schools for the incoming school year while others cleaned streets and roads. As NDS occurred after the local elections, some wards and branches (small congregations) of the Church participated in clean-up drives to remove campaign materials plastered on public walls. Other Church units cleaned public beaches and mangrove sites.
Some Church units provided different kinds of services, such as basketball clinic for youth in their barangays while others did a cemetery documentation activity as well as a clean-up drive in public cemeteries.
For 10 years now, Mormon Helping Hands volunteers from Luzon, Visayas, and Mindanao have rendered more than five million hours of community service. The MHH program reflects the desire of individuals to follow the example of Jesus Christ by serving others.
Below are the series of projects MHH volunteers from Luzon, Visayas and Mindanao have rendered in their communities.
Luzon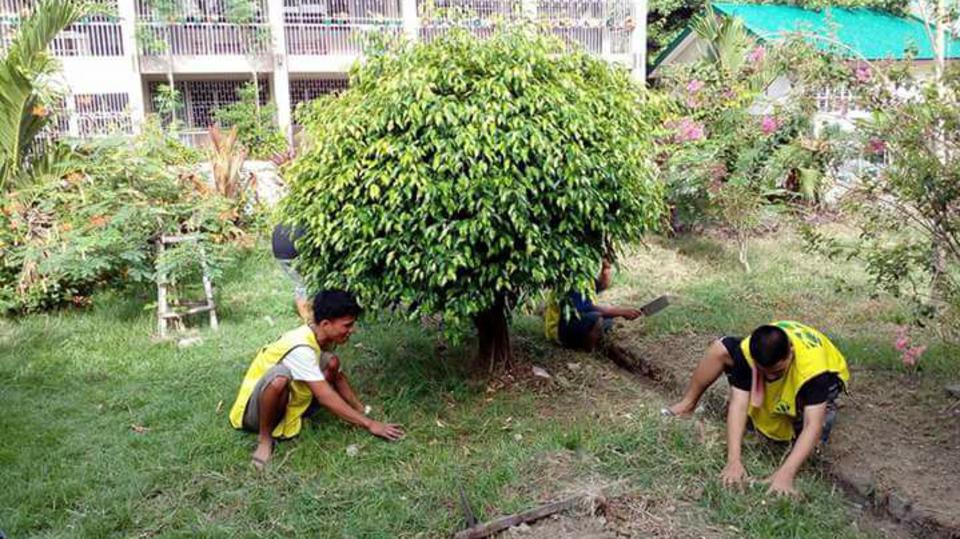 San Pedro Elementary Central School is ready to welcome students on the first day of the school year thanks to the Mormon Helping Hands volunteers of the San Pedro 1st Ward (Congregation) of the Las Piñas Philippines Stake (Diocese) who rendered service to clean the school.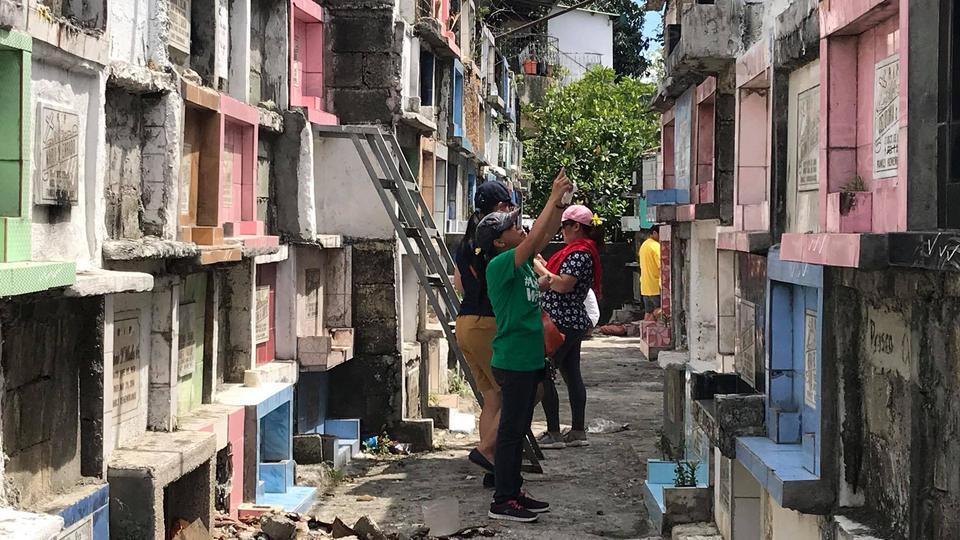 Members of the San Mateo Ward (congregation) of the Montalban Philippines Stake (diocese) went to the Old Capilpil Cemetery for their service project. They cleaned and took photos of all gravestones.

The photos will then be uploaded and transcribed online, and will become accessible to individuals searching for information about their dead ancestors.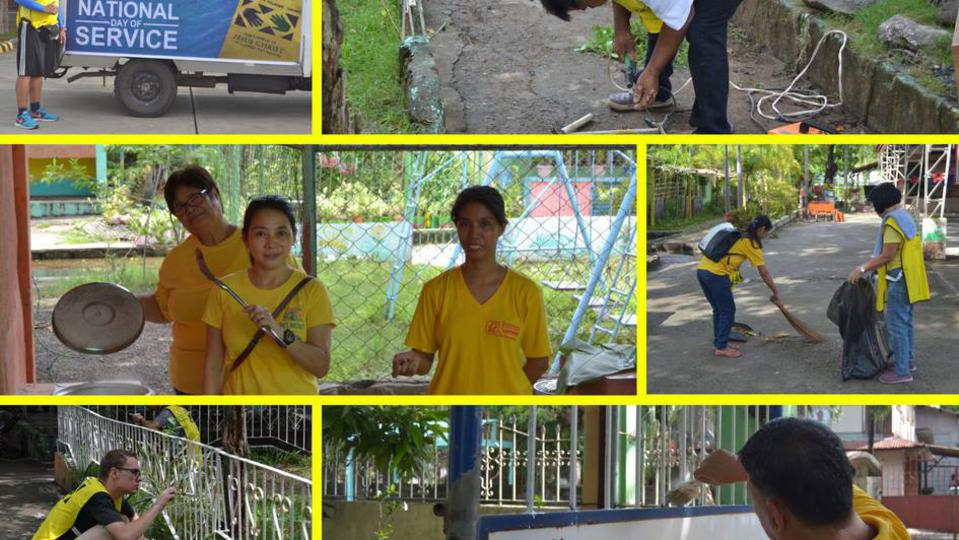 Mormon Helping Hands volunteers from the Malolos 3rd Ward (congregation) donated 420 man-hours as part of the National Day of Service celebration.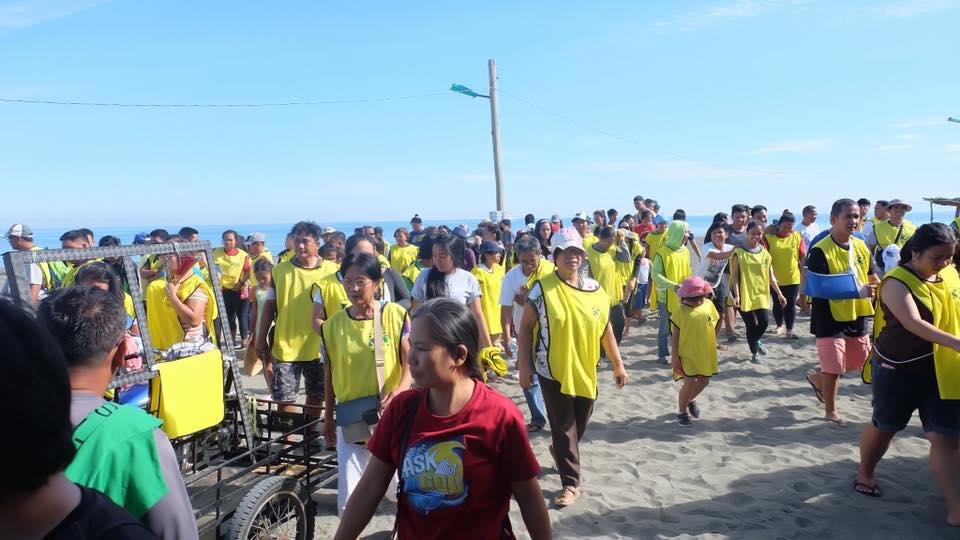 One-hundred and fifty-one Mormon Helping Hands volunteers from Laoag Stake (diocese) rendered 453 man-hours of service early morning for a Clean-Up drive along Coastal shore of Metro Lapaz, Laoag City.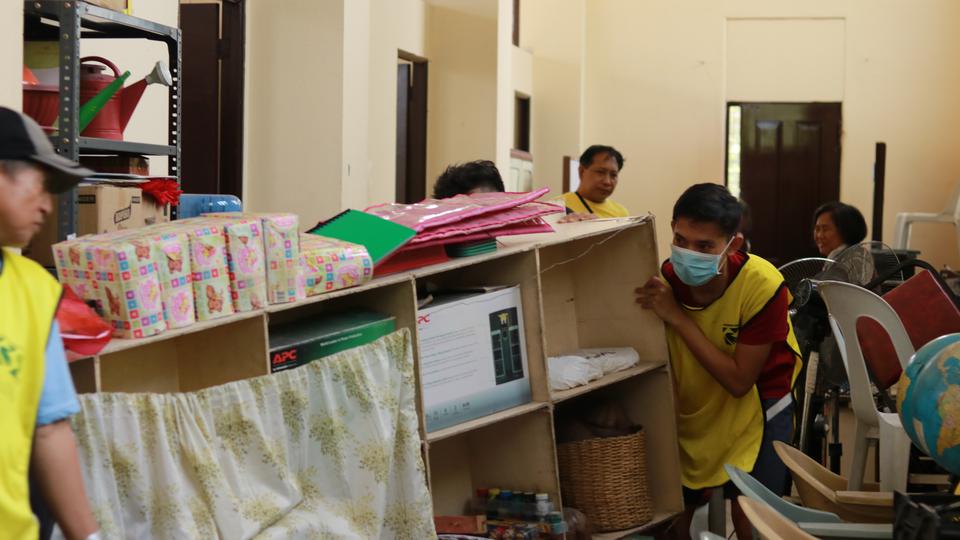 Over 200 Mormon Helping Hands volunteers of the Pasay Philippines Stake spruced up the entire Philippine School for the Deaf to help welcome the students for the school year.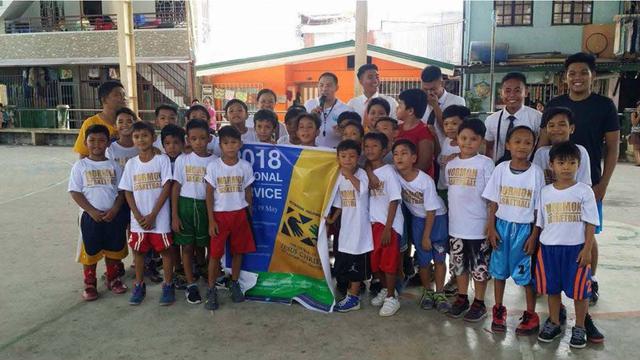 The Melchizedek Priesthood and Relief Society members of the Las Pinas 2nd Ward (congregation) conducted a 2-hour basketball clinic for the youth of Barangay Pilar Gloria Compound, Las Pinas City, headed by its bishop, Aaron Mendoza, and the barangay kagawad Ping Nebres. Bishop Mendoza is a basketball coach by profession and was the one who conducted the workshop. The kids were fed by the relief society after the workshop. Barangay Kagawad Ping Nebres was very appreciative of the efforts and service rendered by the ward and even asked it to be a regular activity for the kids of the barangay. 
Check out more photos from Luzon on Facebook.
Visayas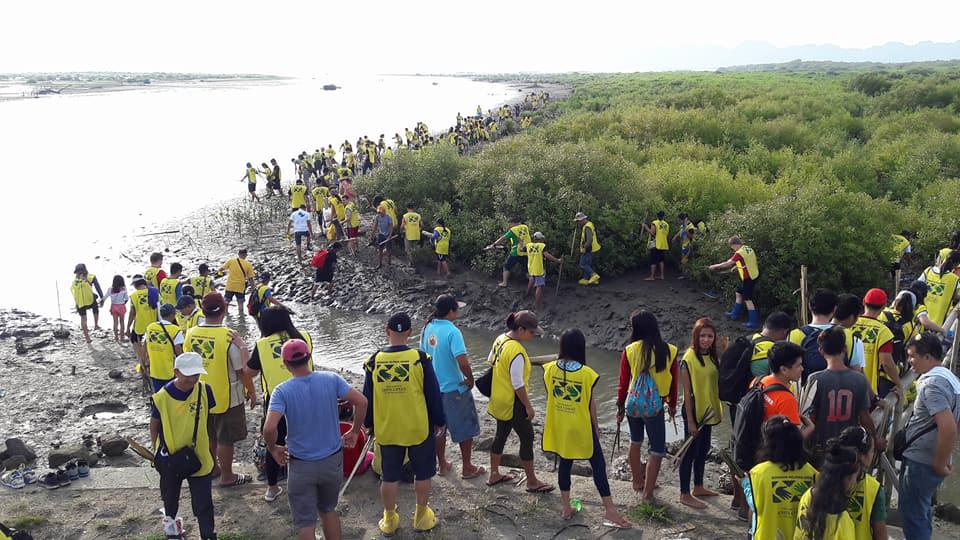 Iloilo and Iloilo North Stakes did a combined activity on the 2018 National Day of Service by planting mangrove trees at the Balabago Floodway area.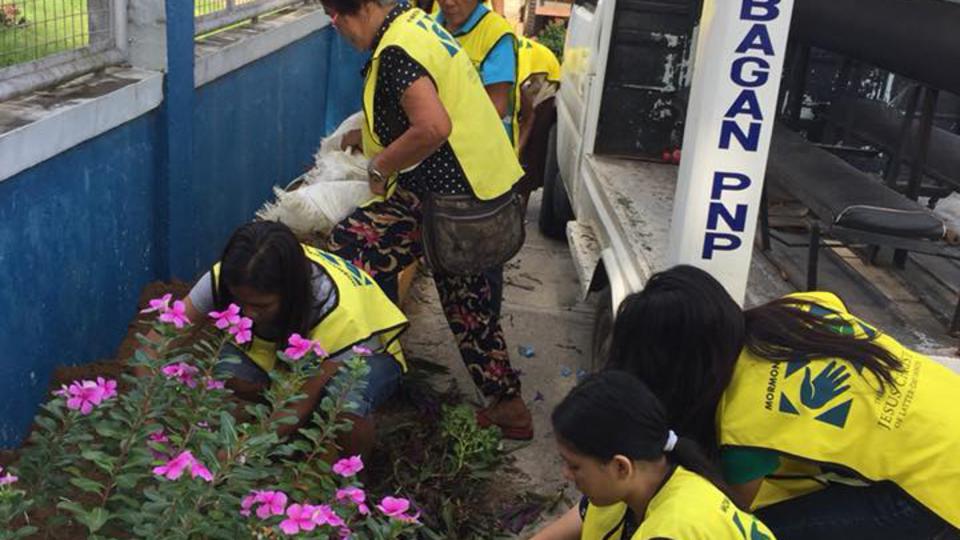 Thirty-four Mormon Helping Hands volunteers of the Binalbagan Ward (congregation) participated in the 2018 National Day of Service event by beautifying the Binalbagan Police Station. Members rendered a total of 170 service hours landscaping the yard, and repainting the fences and gates. Other PNP officers also joined in the service. The PNP Chief of Police expressed gratitude and appreciation to the volunteers for the service rendered.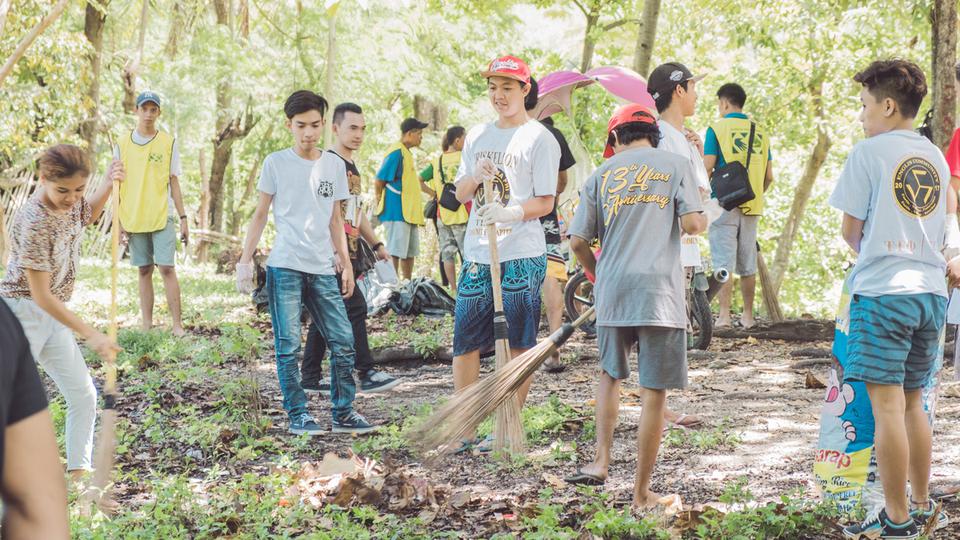 Mormon Helping Hands volunteers worked hand in hand with members of the fraternity group, Tau Gamma Phi Cebu City Council, Sanggunian Kabataan, and Barangay Tisa sweepers and community volunteers in cleaning areas in Kadasig Phase 1 in Barangay Tisa, Cebu. A total of 825 man-hours were rendered. 
Check out more photos from Visayas here.
Mindanao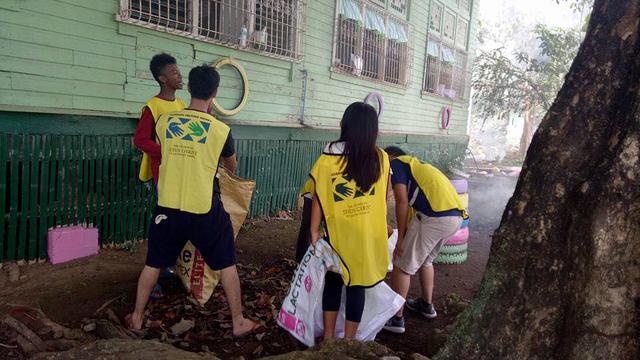 Eighteen MHH volunteers from CDO 2nd Ward cleaned the Consolacion Elementary School while twenty-one volunteers from the Aloran Branch, Oroquieta Stake cleaned the Aloran Central Elementary School. Other Church units also rendered a total of 1,523 man-hours of service for the Brigada Eskwela. (Photo Credit: KarRen Guns and Jonnah Soria)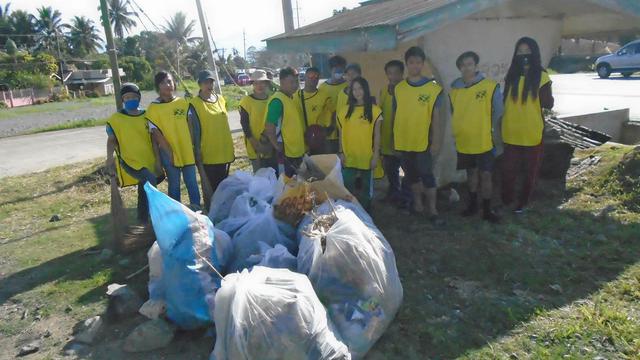 MHH volunteers from Manolo Fortich Branch of CDO East Stake (Diocese) took part on the National Day of Service 2018 by cleaning the exterior of the Gymnasium and the plaza area of Manolo Fortich, Bukidnon.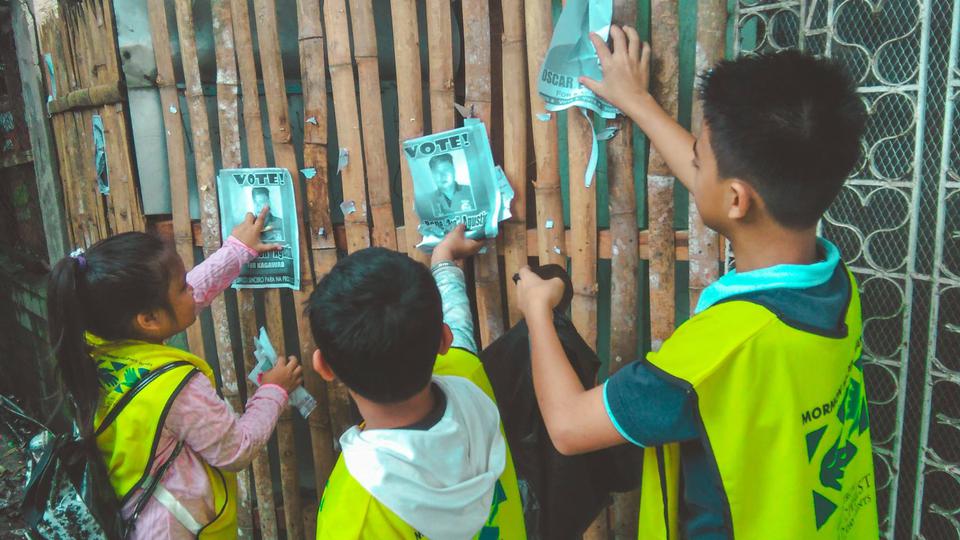 Members of the Zamboanga Philippines Stake rendered services in several barangays in Zamboanga City on 15 May 2018. Some Church units removed campaign posters from public walls while others did a bloodletting program. Photo by Michelle Claire Flores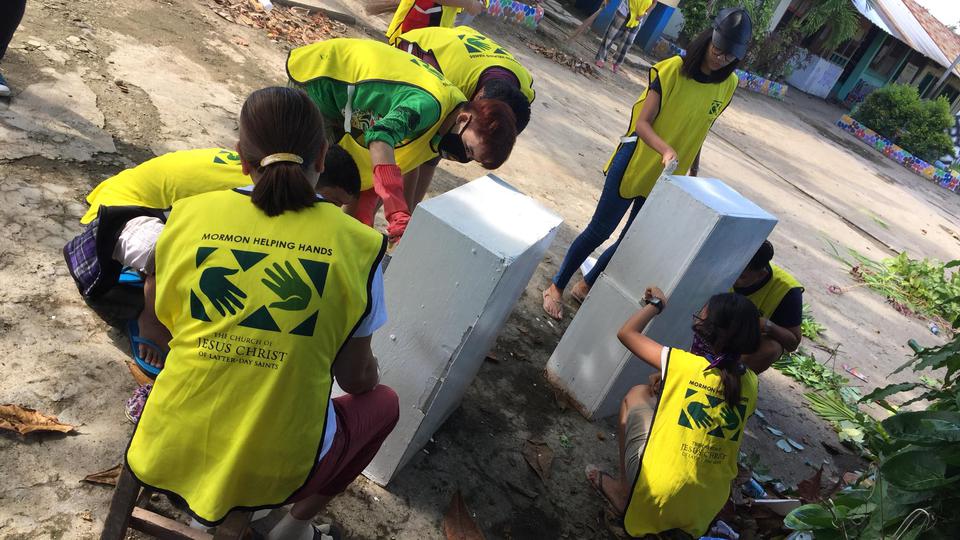 Two hundred and nine (209) Mormon Helping Hands volunteers from the Davao Philippines Stake  rendered various services during NDS. Members from Bajada Ward cleaned the streets in front of the Church meetinghouse. Davao 1st Ward did a coastal cleanup while Davao 2nd Ward cleaned the Teodoro L. Palma Gil Elementary School. Maa 2nd Ward participated in the Brigada Eskwela project at the SIR Elementary School.  Matina 1st & 2nd Wards cleaned the Dolor and Catalunan Grande Elementary Schools respectively. Meanwhile, Maa 1st Ward did a post-campaign paraphernalia clean-up in Barangay Maa. A total of 686 man-hours were rendered during the said activity.