Reaching out to help Lumads, LDS Charities in partnership with TV 5 Alagang Kapatid Foundation together with Mormon Helping Hands distributed 3500 School kits to the Lumads in Davao, Davao del Norte and Tandag. Weeks prior, 92 volunteers converged at the Matina Chapel (Parish) to repack 3000 school kits for students and 500 kits for teachers while another 26 of them joined in the distribution of the kits out of town.
The Lumads, are part of some 65 million people around the world who are refugees—half of whom as children. They left war-ravaged areas, all embarking on an unanticipated pilgrimage in search of peace and stability. 
The First Presidency of the Church has encouraged members and especially Mormon women around the world to reach out and practice a fundamental characteristic of Christian life — namely, to "impart of your substance to the poor, every man according to that which he hath, … administering to their relief, both spiritually and temporally, according to their wants" (Mosiah 4:26). See website iwasastranger.lds.org.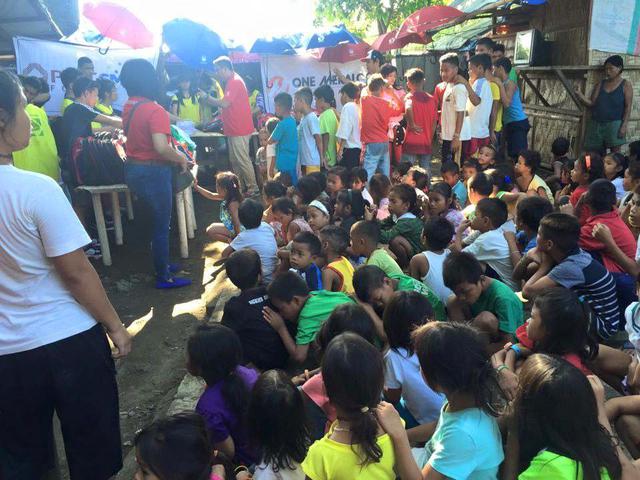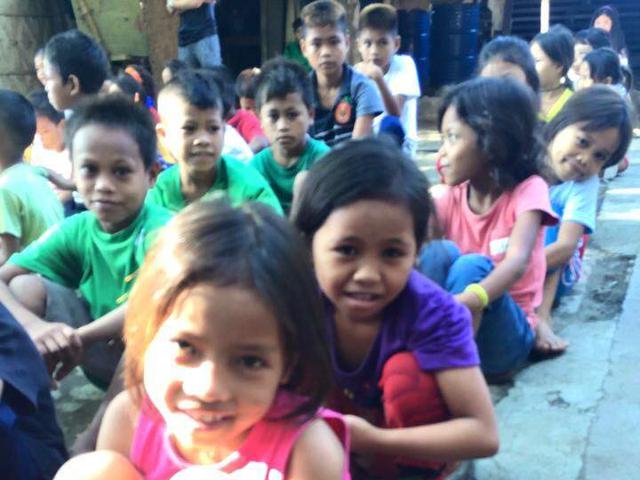 The Lumads are a varied group of Indigenous people from Mindanao who have begun to evacuate into different areas to escape conflict over their ancestral lands. Their areas are very remotely located, usually accessible only via dirt roads and with no means of transportation. These conditions including the long standing conflict in their areas make it difficult for them to have access to education. Overjoyed by the help received Datu Kailo Buntulan of the Lumads from Talaingod remarked  "We are not just happy to be given bags and supplies, because you are not just giving us supplies but a future. "
Unable to farm nor earn a living, they are extremely grateful to those who continue to pour in help and hope it doesn't end at the evacuation centers but that it continues to even after they go back to their communities to rebuild their lives.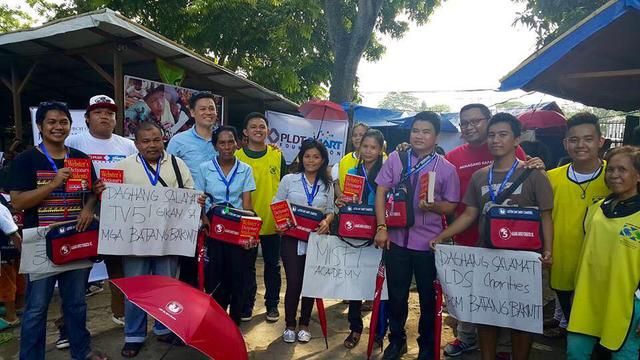 Nagapasalamat mi nga naay nagatabang...unta dili lang kutob diri bisan pa manguli mi sa among komunidad, unta ang mga ginakinahanglan sa pag eskuwela sama sa mga papel, lapis, mga bayrunon, mga room, mga maestra ana nga suportahan jud unta sa gobyerno dili lang diri sa evacuation center pati tong mga tua pa sa kabukiran...
(We are thankful that there are those who help...hopefully it will not just end here (but) even until we've gone back to our communities. (I) hope those things that will be needed in going to school like paper, pencil, fees, classrooms, teachers and the like be supported by the government not just here at the evacuation center but those that are in the mountains - Camilo Atig Asunan (councilor, TiKulpa)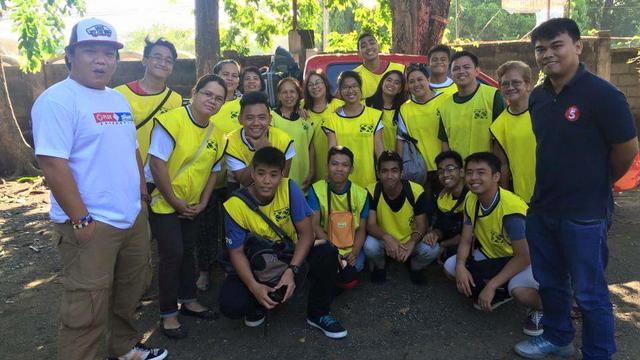 Mormon Helping Hands Volunteers.  Service always works two ways. Not only were the recipients' hearts warmed as one volunteer remarked "we are happy to serve... so inspiring and touching ...thank you for the experience".