Sagada, a small valley community in the Cordillera mountain range of Northern Luzon, is home to more than 11,000 people.  Blessed with many natural wonders and a cool climate, it has become a tourist destination aside from its many agricultural produce.  
One of the challenges in this fifth class municipality was on how to bring water from the mountains down to the communities.  People had to go uphill or fetch from a neighbor who was able to connect a hose to a water source in order to satisfy their daily needs. 
However, all of that changed very recently when 7 taps were opened for community use in Barangay Patay where the poblacion or central town is located.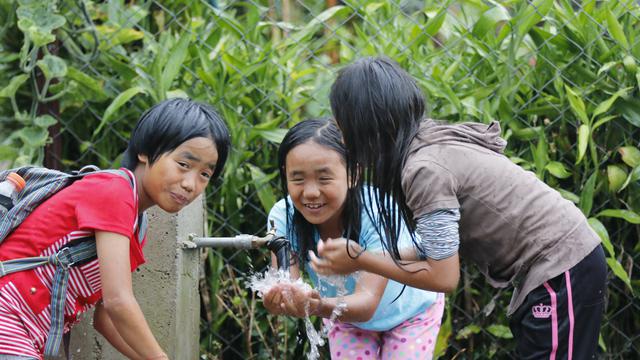 Seeing the abundance of water, a tank was built which collected water from the mountains.  Pipes were then connected to bring water from the tank to communities in Barangay Patay. Tap stands were erected in seven strategic locations where people were now able to fetch water.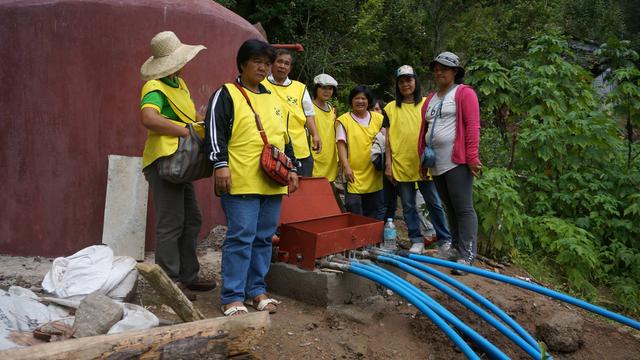 LDS Charities provided materials for the construction of the water tanks and tap stands as well as pipes for the water distribution lines.  Volunteers from the barangay provided labor for the construction.  It was a Bayanihan (cooperative endeavor) that blessed close to 500 families.
A formal turnover ceremony was held 12 August 2015 attended by Mayor Eduardo Latawan Jr.; Barangay Captain William Baldo and his Kagawads; LDSC Country Director Bensons Misalucha together with his team; and Project Manager Jairus Perez also from LDSC.  
The event turned festive as the mayor invited the attendees to participate in a Gong dance while he led in striking the gongs as people moved to its rhythm.  Songs expressing love for Sagada and thanksgiving to God were also rendered by a select group.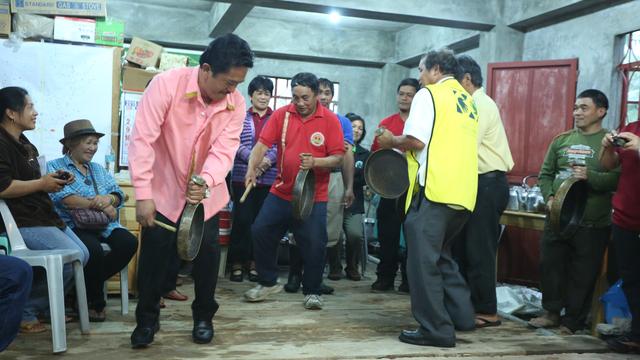 The Sagada water project is considered to be Level 2 in LDSC standards which means that the community was able to bring water from the source to tap stands conveniently located in the barangay.  LDSC hopes that Barangay Patay will work for Level 3 which would bring water directly to households with a formed cooperative specifically managing the operations, earning an income and maintaining the good condition of the water lines. 
LDS Charities is an application of the admonition of Jesus Christ to help others in need.