President Barack Obama met with Church leaders Thursday night in Salt Lake City and expressed his appreciation for the Church's leadership role in seeking a balance between religious freedom and nondiscrimination.  He also praised the Church's worldwide humanitarian aid and disaster relief efforts. Discussion included the necessity of strong families for the benefit and well being of society generally. Church leaders expressed their appreciation to President Obama for the example he and his wife provide through their healthy marriage and family life.  During the 20-minute visit additional conversation touched on the subject of immigration.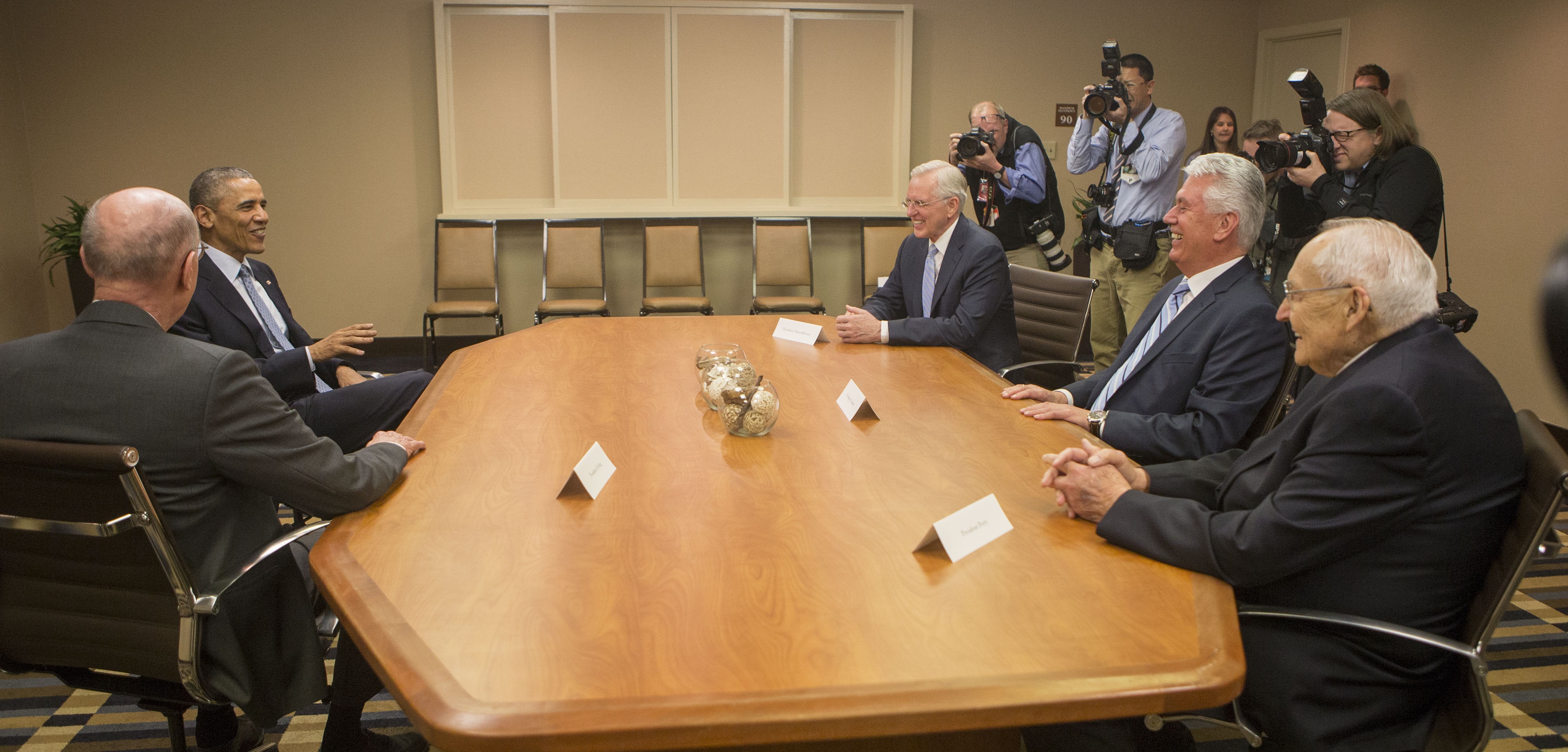 Church leaders who met with the President included Presidents Henry B. Eyring and Dieter F. Uchtdorf of the First Presidency and Elders L. Tom Perry and D. Todd Christofferson of the Quorum of the Twelve Apostles. 
Church president Thomas S. Monson was not able to participate in the meeting. Church spokesman Eric Hawkins said, "President Monson remembers fondly his visit to the White House to present President Obama with his personal family history in 2009. Because of the need to preserve his strength for this weekend's general conference, it was felt that the logistics of meeting away from Church offices, with the walking and the waiting periods associated with a presidential visit, would regrettably not be conducive to President Monson's participation."