On July 22, the Philippines Missionary Training Center (MTC) will reopen for in-person training after being closed off to missionaries for a year due to the COVID-19 pandemic. Missionary training, however, will now be a combination of online and on-site instructions.
The Philippines MTC had discontinued in-person training at the onset of the pandemic in March 2020 but continued training new missionaries online. This allowed missionaries to receive instructions through videoconferencing while remaining in their homes.
Elder Taniela B. Wakola, Philippines Area President, said, "The approval to reopen the MTC couldn't have come at a better time. The MTC online classes have provided a different environment for our missionaries but we've felt that there was something missing to it. We realized that it was the MTC and Temple experience."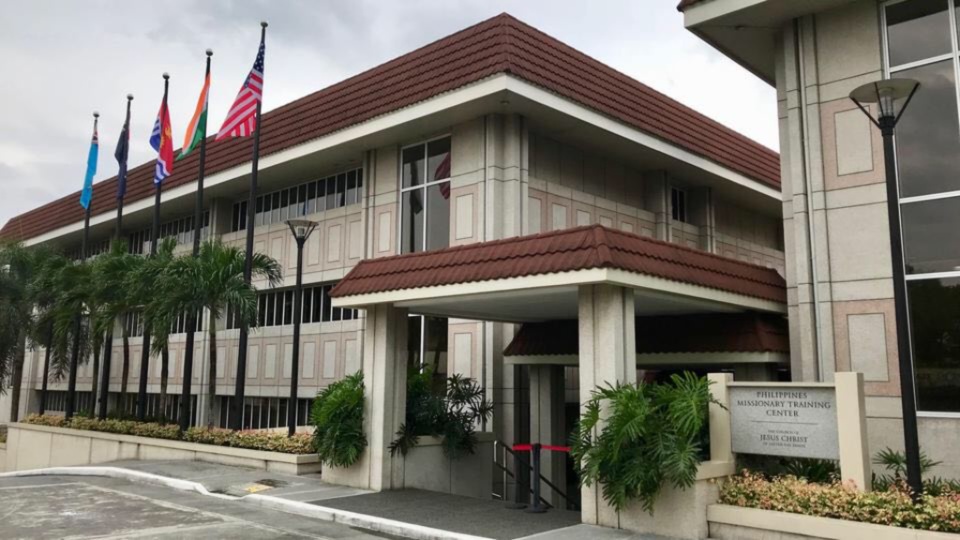 Following Inter-Agency Task Force (IATF) guidelines, the MTC opening will include specific protocols and requirements to ensure a safe and productive experience for incoming missionaries.
Accordingly, missionaries who started their training on July 12 will complete their first week virtually and will then enter the Philippines MTC on July 22 to continue receiving instructions in-person. 
This phased approach — roughly a third of training will be online, while the rest being in person — will allow missionaries to continue experiencing many of the positive elements of online instructions. They will also be benefitting from in-person interaction while practicing physical distancing. 
Despite this announcement, not all missionaries will be able to attend the MTC in person due to travel restrictions. They will continue to participate in existing virtual classes. Invitations for missionaries to receive training at the Philippines MTC will expand as local conditions improve.
With the MTC's reopening, Elder Wakolo told both missionaries and members to expect that "the best is yet to come". He also expressed great excitement for its impact on the youth and the missionary work in the Philippines. 
He highlighted, "Because of President Nelson's teachings and invitation, many Filipino youth are anxious to serve and be part of the youth battalion. With our goal of having 4600 missionaries by the end of 2022, we are witnessing the doubling of missionary applications and recommendations".
"I invite every young man ages 18 – 25 to work with your family and leaders so that you will be one of the 4600; I invite every young woman who desires and is prompted to serve to do the same, and be part of the 4600".
Missionary Program
The Church's missionary program is one of its most recognized characteristics. Latter-day Saint missionaries can be seen on the streets of hundreds of major cities in the world as well as in thousands of smaller communities. The missionary effort is based on the New Testament pattern of missionaries serving in pairs, teaching the gospel and baptizing believers in the name of Jesus Christ.
More than 70,000 full-time missionaries are serving missions for The Church of Jesus Christ of Latter-day Saints. Most missionaries are young people under the age of 25, serving in more than 400 missions throughout the world. They work with a companion of the same gender during their mission, with the exception of couples, who work with their spouse. Single men serve missions for two years and single women serve missions for 18 months.
Missionaries receive their assignment from Church headquarters and are sent only to countries where governments allow the Church to operate. Missionaries do not request their area of assignment and do not know beforehand whether they will be required to learn a language.
Prior to going to their assigned area, missionaries spend a short period of time at one of 15 missionary training centers throughout the world. There they learn how to teach the gospel in an orderly and clear way and, if necessary, they begin to learn the language of the people they will be teaching. The largest training center is in Provo, Utah, with additional centers in Argentina, Brazil, Chile, Colombia, Dominican Republic, England, Ghana, Guatemala, Mexico, New Zealand, Peru, the Philippines, South Africa and Spain.