The Church of Jesus Christ of Latter-day Saints has always put a great emphasis on its members to acquire higher education. But the changing times have brought more and perplexing challenges for most people to pursue it. Some are discouraged by exorbitant student loans and interests, while others are further disconnected from accessing the educational resources due to financial challenges.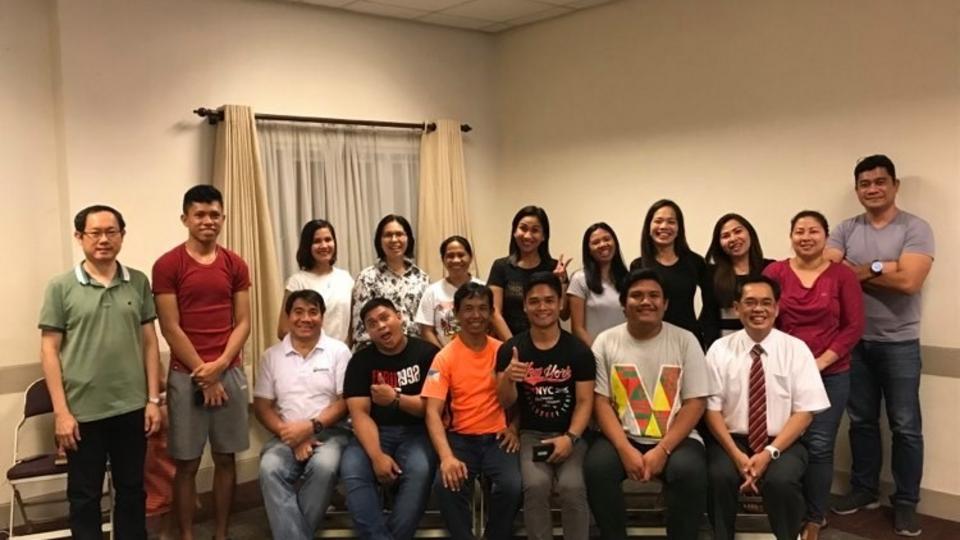 Through BYU-Pathway worldwide, members are now provided an accessible path to earning a spiritually based university degree completely online at an affordable price. PathwayConnect, which is available in many countries, including the Philippines, is a reduced-cost, online university preparation program that builds spiritual confidence and teaches foundational academic skills. Also, it combines the flexibility of online academic courses, religious education, and the benefits of gatherings at a local Church meetinghouse, institute, or virtually through online groups.
Today, there are more than 500 gathering locations in 150 countries, and this program is a blessing in improving thousands of lives. Local Welfare and Self-Reliance Services (WSRS) and Seminaries and Institutes are partners with the priesthood leaders in this undertaking.
Indeed, the words of President Russell M. Nelson resonate with the objective of this program: "BYU-Pathway Worldwide brings an innovative approach to education — one unique to the Church Educational System, and to the world."
WSRS Philippines have gathered a few testimonies from their recent PathwayConnect graduates who attended the Cebu City site to shed more inspiration and encouragement to those who are seriously seeking for ways to better their careers and increase their income, jumpstart their college education, and take on the path of disciple leadership.
Philip G. Yap
The BYU Pathway program is truly an inspired educational program of the Church. The essence of the program is to provide knowledge and skills that – when effectively applied - will help individuals achieve success in all aspects of their lives. The program content was professionally developed, organized, and delivered substantially through spiritual lenses which made the lessons priceless.

Regardless of upbringing, background, educational attainment, age, or circumstances, the program will offer something valuable. The lessons are from varied disciplines such as having a growth mindset, teamwork, self-management, goal setting, budgeting, presentation skills, math and algebra, effective writing, self-advocacy, persistence, business feasibility, and much more. When you go through the program you will be exposed to a lifetime's worth of distilled lessons which would help you become a better person. A person that the Lord wants you to become - a disciple leader. And while becoming such a person will be a lifetime pursuit, the program will provide the foundation knowledge as well as a pathway to a successful personal and professional life.

I testify that the BYU Pathway program is a divinely inspired program and will help anyone who has the desire to better their circumstances, but more importantly, it will help you gain a stronger testimony of the Plan of Salvation and God's love for His children. The program is truly an added means provided to help God's children become better if not the best version of themselves in this life and equip them to achieve a great, purposeful, and successful life.
Louriz Calica
© 2020 by Intellectual Reserve, Inc. All rights reserved.

                                   

The Pathway has surprised me with many eye-opening and life-changing truths that I thought I already knew and do not need: thinking errors, growth mindset, learning, communication, and research. While learning about life, professional, and university skills, I felt like I have been brought back to my awkward and insecure self just starting college, hurdling each fragment of the college curriculum without realizing its relation to each other nor its role in my personal life and the corporate world. With the emphasis on disciple leadership, PathwayConnect filled in the holes and gaps. It encouraged me to pursue learning, not for self-aggrandizement but to help myself and others. Pathway's approach is holistic, spiritual, and functional. I recommend it to everyone in search of valuable education.
Dennis Villegas
© 2020 by Intellectual Reserve, Inc. All rights reserved.

                          

Pathway Connect is an inspired program of the Church. I felt empowered as I have applied the concepts and skills in my work assignments. The one-year program prepared me to build the skills and boost my spiritual confidence as I pursue an online bachelor's degree at BYU-Idaho.

At first, my objective in taking the course is to inspire our ward (congregation) Elders Quorum that the program can upgrade our future situation. But as I progress into the courses, I fell in love with the program and even hope that our daughters will take advantage of the program as well.
Rochelle Badana
© 2020 by Intellectual Reserve, Inc. All rights reserved.

                       

Pursuing my BYU Pathway journey was one of the best decisions I have made in my life. It has been hard, I must say, but very rewarding and fulfilling. By completing PathwayConnect, I have left my comfort zone and accepted the challenges of pursuing an education that cannot be compared with any other institutions out there. Through PathwayConnect, I have learned how to be more like our Savior and to be a disciple leader, to be more optimistic even when at times, difficulties arise. I could never be the person I am today have I not pursued this path.
Maricris Juanico
© 2020 by Intellectual Reserve, Inc. All rights reserved.

                    

When I finished college, I told myself that I did not want to study again. I wanted to focus on my job and get married. But last year when I was called to serve as Pathway missionary, I also took the chance to enroll in the program.

At that time, I was so busy at work and I had debts from my nephew's previous hospitalization. I had challenges while studying especially when I started working at home amid the pandemic. Moreover, the Internet connection in my area became so erratic I had to wake up as early as 3 AM just to finish my assignments. I persevered and never thought of quitting even it was seemingly the easier way to do.

Pathway blessed my life. I learned how to save money, balance my time, meet new friends, and enhance my communication skills. Gaining education as much as we can opens a lot of opportunities and develop skills and talents. I'm grateful that I was called as a Pathway missionary because my mind was opened. Gaining more education is a blessing. I see how it blesses my family because of the new skills that I have acquired. Heavenly Father loves us so much. He gave us everything we need to prosper in this land and we only need to seek after them."
The Fall semester for PathwayConnect begins this September 2020 and members can still enroll until 25 August. To learn more about the low-cost higher education program, visit BYU Pathway Worldwide.