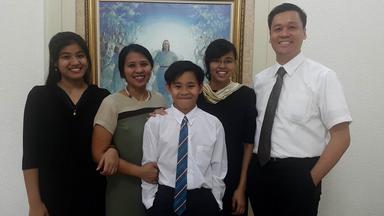 Christal Lee, from Pasig City, and Veralyn Uy Matthews, from Cebu, are truly examples of outstanding young women in the Church in the Philippines. Vera was awarded first place in the Cebu City Schools Athletic Foundation's (CESAF) oratorical contest. Christal Lee received a scholarship for her essay in the National Foundation for Women Legislators 2016 Bill of Rights Scholarship Essay Contest.
Christal Lee has chosen to begin her studies at BYU-Hawaii this fall. She is very focused on service, volunteering over 150 hours during 2016. She says, "It's been great that I've been able to work with Mormon Helping Hands all over the Philippines. I've been to Tacloban, painting new homes; cleaning at a school in Manila; and distributing needed supplies in Davao and Saranghani. I serve because I see and understand what people have gone through. Challenges in life, whether emotionally and/or physically, are difficult to overcome by yourself… Allowing others to help you get back up and start pressing forward will strengthen you until you are strong enough to be self-reliant and confident to keep moving forward."
Christal credits her family, "These are the people who shaped me into who I am today- My Family! And because we centered our family in Jesus Christ, I can firmly stand as a witness of God, with my burning testimony in the gospel."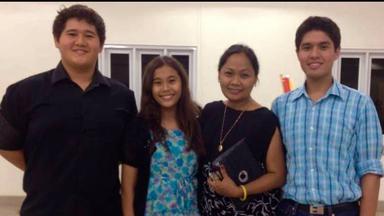 Veralyn Uy Matthews, a medical technology student at Velez College, saw finals week approaching quickly with its project deadlines, exams and other responsibilities. Yet, being an active, team player she agreed to take on the added responsibility of joining the oratorical competition and representing her college. She spent a long and tedious week of memorizing and practicing her speech. With her "I started it, I will finish it" attitude, good mentorship, and the exceptional support of her family, especially the unceasing prayers of her mother, she was awarded first place in the competition. She will participate at the Regional Level in April 2017.
Veralyn said it was not hard at all to speak on the theme, "Nurturing the Millenials Through Academics and Culture." She is from a family who places a high value on education. She also follows the words of President Dieter F Uchtdorf, "…Education is not merely a good idea-it's a commandment." She is an institute student, a consistent dean's lister, and class president since her first year at Velez College. She is a multi-tasker, and achiever and one who has a sense of responsibility.
With outstanding women like Christal and Veralyn among us, we can be assured that the future is bright.