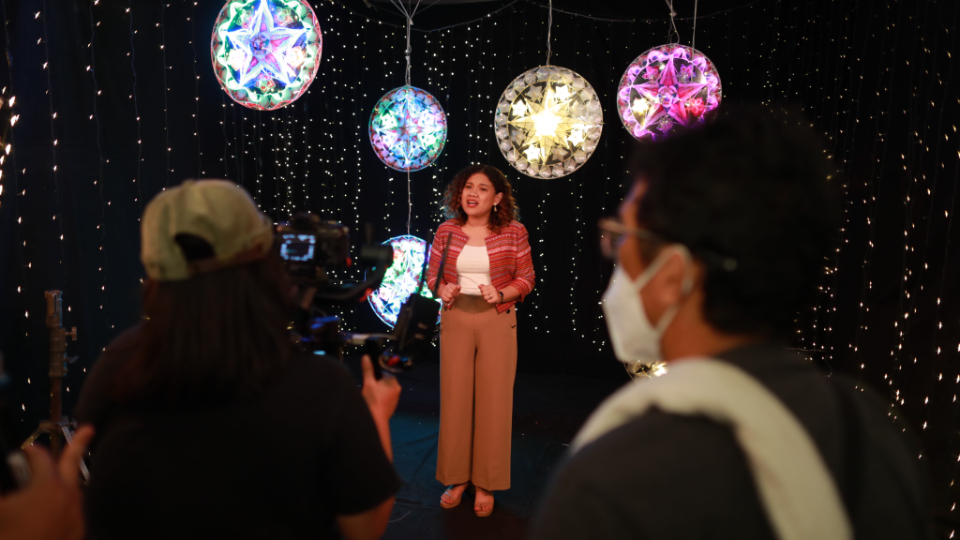 The unique and colorful Christmas culture of the Philippines will be featured in the upcoming Temple Square Christmas celebration titled "The Promise of Christmas." The hour-long, pre-recorded broadcast premieres Friday, November 25, 2022, at 6:00 p.m. MST (9:00 a.m. on Saturday, November 26, 2022, in the Philippines).
The music video for "Liwanag Niya," the official Philippine Light the World theme song, will be premiered in the online concert. Daday Ducena-Baluyot performs the song she wrote with her husband, Justin Charles Baluyot. The song emphasizes the importance of helping others feel the love of the Lord by reflecting His light through acts of kindness. The music video highlights the joy-giving, shown against the backdrop of iconic Filipino Christmas symbols like the parol (Christmas lantern), puto bumbong and bibingka (native cakes), and the traditional family Christmas feast.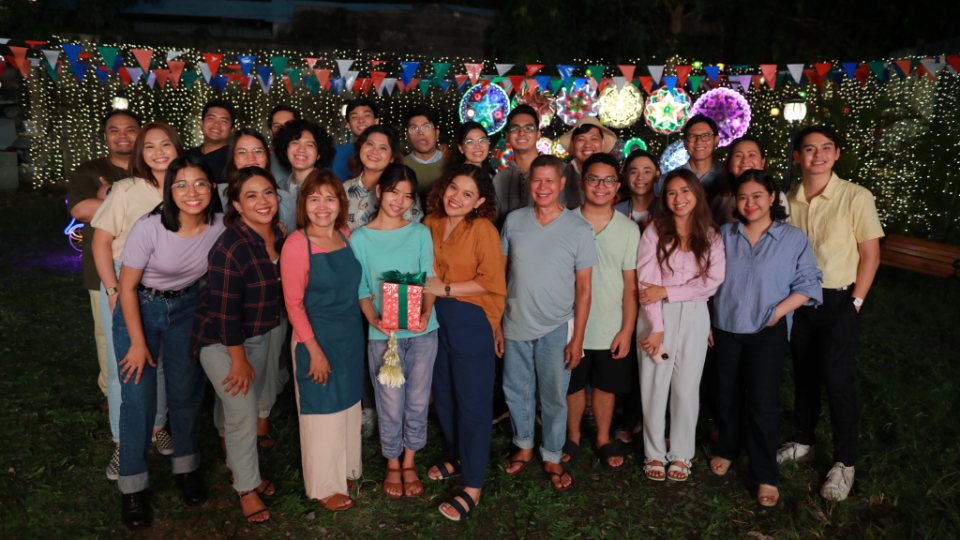 Aside from Daday and Justin Baluyot, the music video stars an all-Latter-day Saint ensemble, including selected singers who provide backup vocals to Daday with musical direction by ArJay Belen. Fast-rising TV and film director Gino Santos helmed the project, and the award-winning director commented how the feel-good project was a welcome change and had a timely message for everyone.
This special concert celebrates the birth of Jesus Christ, presenting hope-filled messages and new arrangements of favorite Christmas music. Aside from the Philippine music video, host Stephen Jones will present performances from West Africa, songs by groups like the crossover string trio Simply Three, Brazilian singer Gabrielly Lourenço, BYU Vocal Point, and many more.
Stream the performance on-demand throughout Christmas on churchofjesuschrist.org/broadcasts and the Church YouTube channel.