Jesus's life and ministry exemplify the two great commandments: "Thou shalt love the Lord thy God with all thy heart, and with all thy soul, and with all thy mind" and "Thou shalt love thy neighbour as thyself" (Matthew 22:37, 39).
To help Latter-day Saints respond to the divine mandate to care for and serve others, The Church of Jesus Christ of Latter-day Saints teaches a personalized approach to care for the temporal and spiritual needs of members. It focuses on flexibility to the needs and circumstances of individuals throughout the world, coupled with quarterly face-to-face interviews between leadership and everyday members about personal and family needs.
This is the story of Anne Ambes of Parañaque Stake and how she experienced firsthand the blessings of ministering when she got pregnant with her 3rd daughter, Kaelyn.
Anne's husband, Jimwel, was the sole earner in their small and growing family. While they were grateful for his job, his modest income working for a foundation limited their ability to address certain needs. Their humble circumstance challenged us to think of ways to become self-reliant.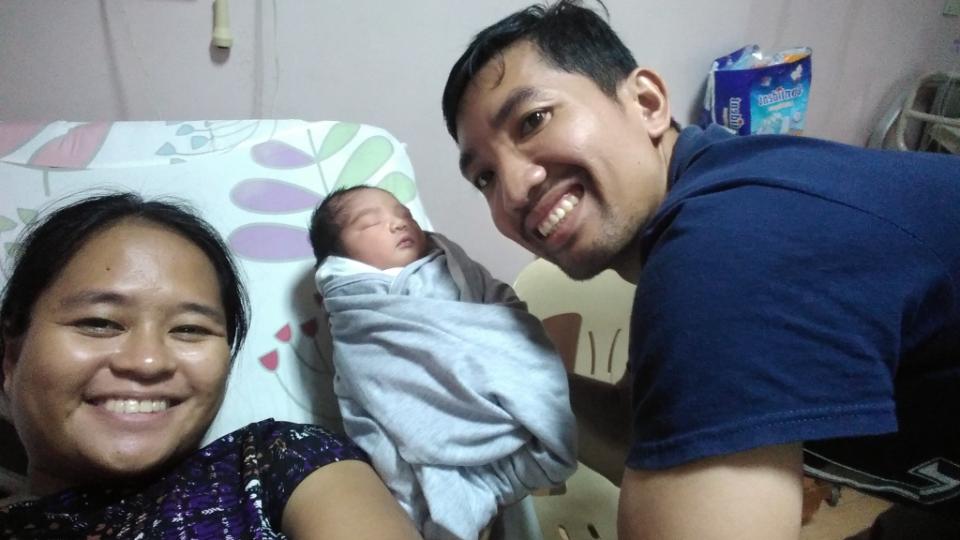 "Having previously experienced a Caesarean section delivery, I knew it would cost a lot to undergo one again. My husband and I sat down and listed several options from Plan A to D, then acted on our plans. I utilized the affordable check-ups from a lying-in nearby in Paranaque", Ann shared.  
They learned of an affordable C-section delivery package, but it was in another city, all the way in Pampanga. When Anne was in her 3rd trimester of pregnancy, they went there and lined up until 2 am to be checked by a well-sought doctor. The doctor was willing to take her as a patient, but since he is scheduled to leave the country a week prior to her scheduled delivery, he told them that if she encountered an emergency CS a week before the schedule, he would not be around to assist.
As their family prayed for guidance. Jimwel was prompted to try another affordable alternative. He talked to a group of obstetricians he met at work in Bataan and asked them if they could accommodate their visit and they gladly accepted. As expected, Anne started having contractions a week before the scheduled operation.
During the check-up with Dr. Evangelista, their newfound doctor, they discovered that the baby was in distress and had to be delivered through C-Section immediately. Although nervous, Jimewel and Anne knew that the Lord was guiding them. They then found out after the operation that the baby is in a triple cord coil and has defecated already. Had the operation been delayed, it would have poisoned and killed the baby.
"We did not know anybody from Bataan, so God sent his ministering angels to work. Unknown to us during that time, the branch president of the Dinalupihan branch, Randy Collado, learned of our situation and mobilized the Relief Society organization to assist us. Sisters Lynn, Lia, and the others were busy working on relief goods for members affected by the earthquake, but when they learned about our situation, they quickly came over to help. Also, when the doctors asked my husband to get blood from Red Cross, Sister Lia helped. When the baby clothes and food almost ran out, they washed the baby clothes, gave extra clothes, and even cooked delicious meals for us," Anne narrated.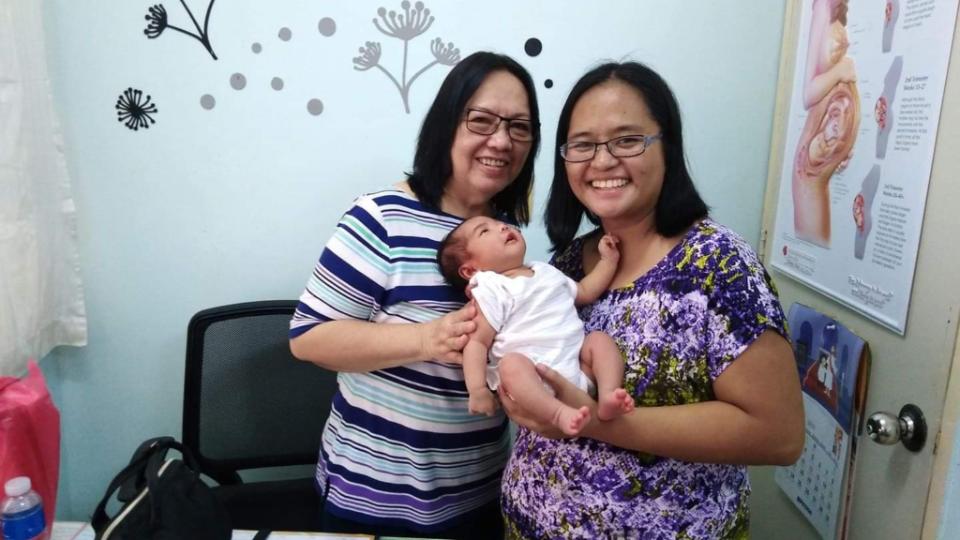 Anne expressed the family's awe and gratitude towards the group. "We did not know the Relief Society sisters and the doctors personally, but they treated us like family. We will never forget our ministering angels. They helped us feel the love of our Heavenly Father and Jesus Christ for us. I know that we can all minister. It is not limited to material or financial help. We can do many things to reach all of God's children," she shared.