Members of the Mandaue Philippines Stake (diocese) of The Church of Jesus Christ of Latter-day Saints hosted the Child Nutrition Program Assessment and Screening Day at Sudlon, Maguikay Mandaue, with parents and kids in attendance on February 18, 2023.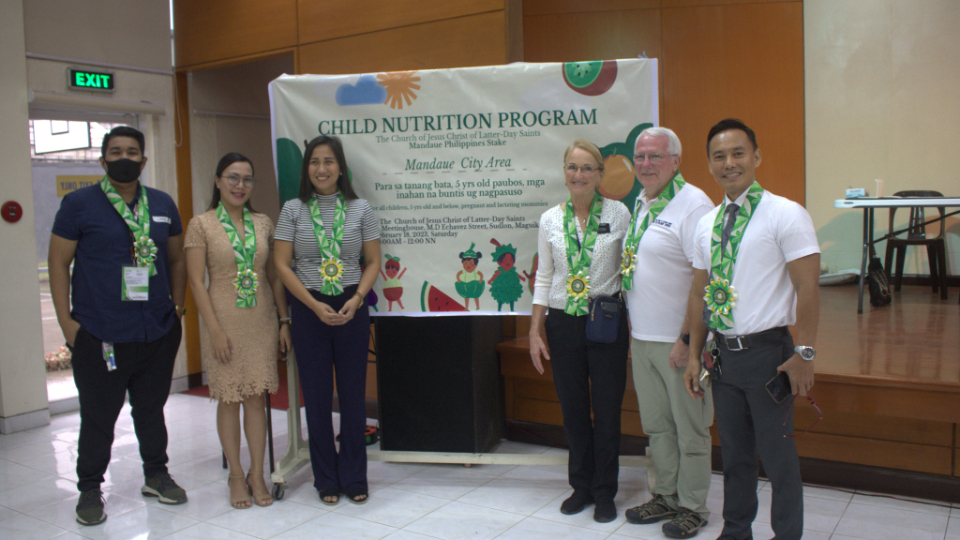 President Roy Baculio emphasized the purpose of the Child Nutrition Program and the importance of proper nutrition for a child's development. In his welcome message, he said, "The Church is not just concerned with the child's spiritual well-being but for the totality. We have this Child Nutrition Program to examine how their child is nourished physically. It will affect the child's development when they are not nourished well. This program will help parents be aware of the status of their child. If malnourished, we can do some interventions as early as now."  
In the opening program, children, parents, and volunteers were invited to gather to hear messages from four invited speakers regarding the theme "Healthy Eating Habits for a Bright Future: Nourishing Kids for Success."
Ms. Joyce Santillan, Nutrition Project Development Officer- National Nutrition Council Region 7, and Virgilia Batoon, Barangay Nutrition Representative of Maguikay Health Center, also supported the program. Ms. Santillan reminded the participants of the importance of the first 1,000 days of a child, from pregnancy to a child's second birthday, which provides the groundwork for all the days after.
Mr. James Aaron S. Perez, Nutritionist-Dietitian III, Department of Health Treatment and Rehabilitation, added more information regarding the first 1,000 days of a child. He assured the participants that if they give value to their child's nutrition, they will bring them a better future. "Children have hope and dreams. And through this program, we can help them bring these hopes and dreams," he stated. 
Carolyn Abanggan,  Welfare & Self Reliance Manager, shared insightful principles on the nine factors of living a long and healthy life. She fervently invited members to take the necessary steps to care for their children effectively. She emphasized, "Let's take the children, and let's take their future because they are already the leaders of today."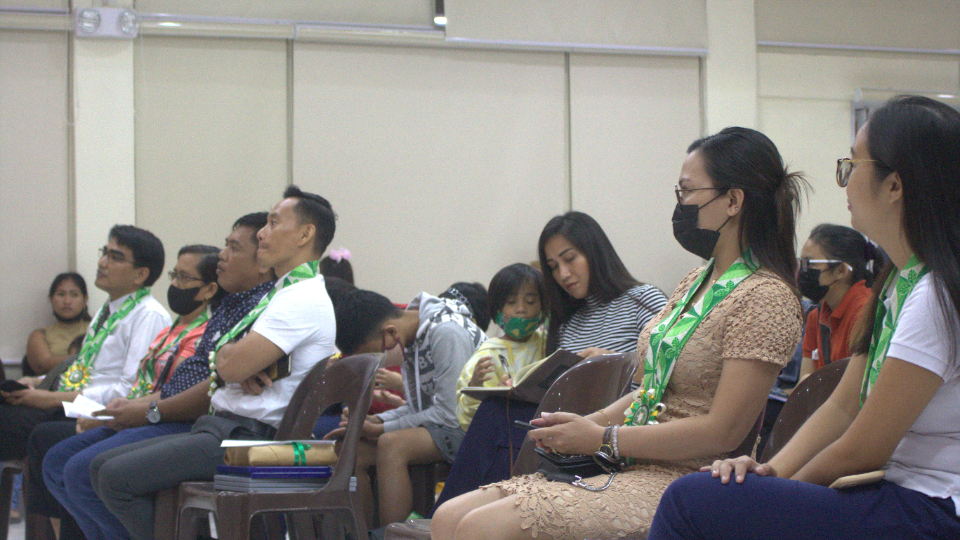 Joshua Alcala, a father of a five-month-old baby from Mandaue 4th ward (congregation), shed light on the value of awareness, especially for young parents. "We also have fourteen or fifteen-year-old parents who are struggling with the nutrition for their children. This program is an excellent step to at least open their eyes on how their baby is doing nutrition-wise."
"I'm really happy, of course, because the services they provide are free, and with this, we'll know our children's health status," Lucyl Magdadaro, a mother of a one-year-old child from Mandaue 4th ward, had this to say when asked about how she felt regarding the program. "It's very well-organized. I'm also thankful because the members here are very approachable."
On the program's importance, Rhea Alfornon, a mother of four, highlighted the crucial role being educated regarding nutrition plays in the state of their children. "It's helpful in the sense that as a parent, we always want to know the health condition of our child," she mentioned. "Through this, the parents learn how to aid their child's normal growth development with proper nutrition," she continued.
Rachel Nocete, Stake Young Women First Counselor, who also served as a staff member to organize the event, shared her experience, "I didn't have a vast idea as to what this program was."  She also stated, "But now I see how valuable it is since it helps parents be aware of what they need to do, especially in terms of malnutrition and to address any cases of poor health in their children."
At the meetinghouse entrance, parents and their children are warmly welcomed by staff members and requested to register. They are then asked to proceed to the waiting area, where they patiently wait for their turn to measure their height and weight at the height and weighing stations, respectively. The gathered data are then collected by staff, and nutritious food is distributed to the children and their parents. Finally, the final stage of tabulation wraps up the process.
Edmund Molero ended his closing remarks with a lyric, "Lead me, guide me, walk beside me," in reference to the hymn, "I Am a Child of God." He affirmed that parents must lead by example. If parents guide their children by doing so, they will reap the fruits of their efforts when they see their children grow in excellent physical condition and, eventually, become great leaders of the Church.
Elder and Sister Teichart, Senior Missionaries from Welfare & Self Reliance, were also in attendance.