The celebration of the 37th National Disability Prevention and Rehabilitation Week (NDPR) ushered in the signing of agreements between LDS Charities (LDSC) and the local government units of Cebu, Iloilo and Navotas.
Wheelchair Training and Distribution is an ongoing initiative of LDS Charities, the humanitarian arm of The Church of Jesus Christ of Latter-day Saints. It has been engaged in wheelchair distribution for the past 10 years.
In recent years, extensive training on how to help assessors measure, modify and customize wheelchairs to properly fit the beneficiaries has been the focus.  The whole idea of giving a wheelchair to someone who needs it is to help them and to "Do No Harm."  Proper fitting of the patient is critical.
The ongoing LDSC-LGU partnership on the training of assessors and distribution of custom fit wheelchairs to recipients could hasten in addressing the wheelchair needs of more than 1 million Filipinos.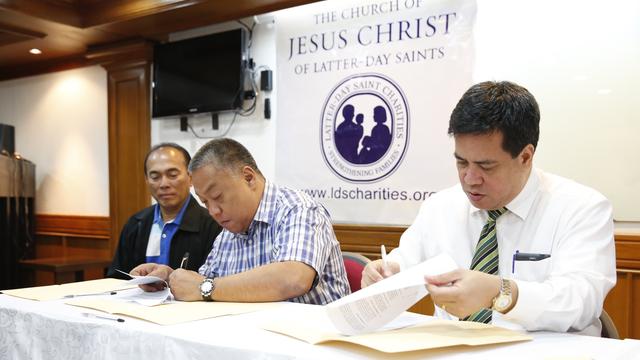 Governor Hilario Davide III (second from left) signs an agreement for LDS Charities represented by Benson Misalucha (right) to provide training to assesors and distribute wheelchairs to the province of Cebu.
The goal of the Wheelchair Initiative is to "increase self-reliance and confidence of the recipient." Of the world's population, 10% have disabilities, 1% of those needing wheelchairs.  Ongoing partners include Tahanang Walang Hagdanan, various Rotary Clubs, the Philippine Navy and Army.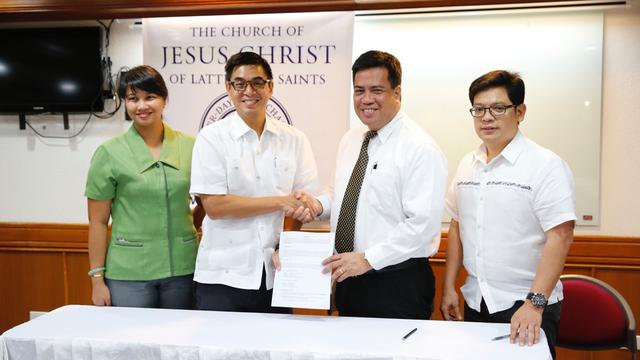 With Navotas Mayor John Rey Tiangco (second from left)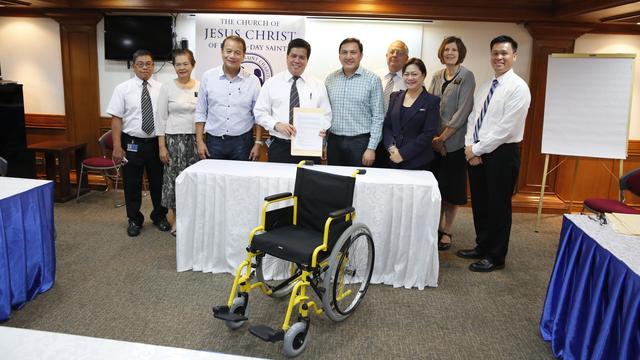 With Iloilo Vice-Governor Raul Tupas (5th from left)