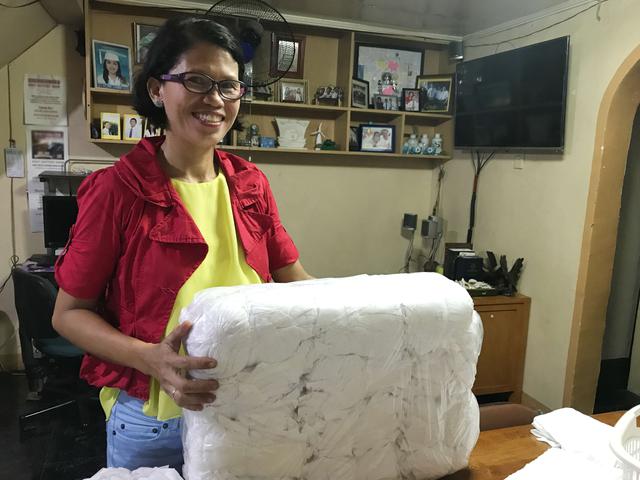 With the desire to improve their household income, Maria Stella De Lara Abril from Marikina Stake (Diocese) attended a Self-Reliance class taught inThe Church of Jesus Christ of Latter-day Saints. Through the class, How to Start a Small Business, Stella learned how to turn fabric scraps into income-generating rags.
Life become better for her and her family after she heard the story of one member in their self-reliance class who made a living through sewing. Interested in gaining sewing skills, Mrs. Abril approached the resource person and asked for a sewing lesson. That one of hour of sewing lesson was the start of a lucrative small business.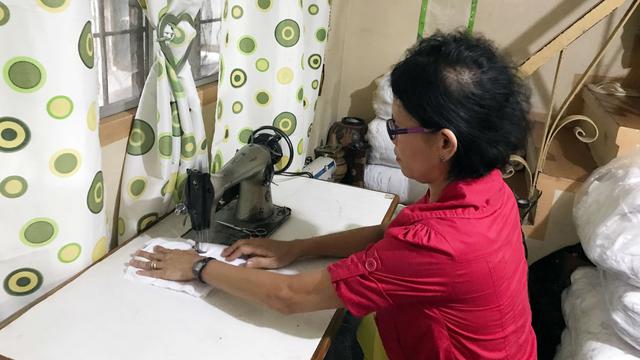 Two years after she joined the self-reliance program, Stella, a former stay-at-home wife, is now a work-at-home mom with a thriving business that has helped not only her family but other Church members as well. Her growing business allowed her to fund four more sewing machines and taught four other LDS members how to be self-reliant. She lent them her sewing machines, provided remnant fabric and taught them how to make rags. She would then buy their finished products from them and sell bundles of rags to her growing clientele.
Like most mothers, Stella wanted what is best for her family. She wanted to be a real helpmate to her husband, and she achieved that by becoming self-supporting.
"By becoming self-employed, I'm able to provide for my family," she explained. "I can give school allowances to my children. I can also pay electric and water bills." Moreover, she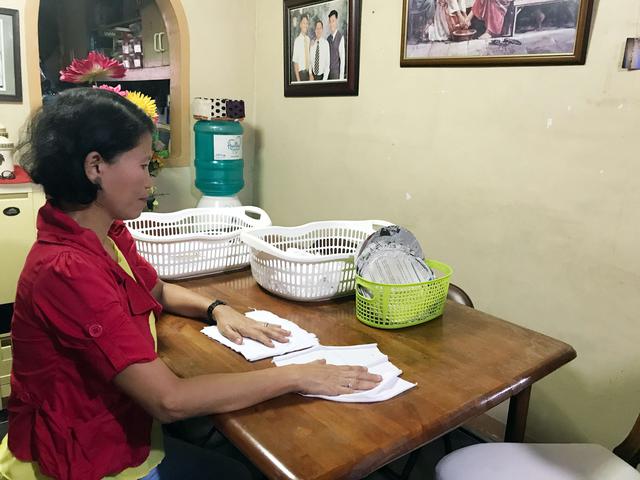 In addition to making and selling rags, Stella also sells ice candies. In the Summer, she would alternate sewing and making ice candies so she could double her earnings in just one day. She joyfully expressed that through the principles she learned from Self-Reliance class coupled with hard work, she was able to buy three refrigerators for her ice candy business.
The mother of three returned missionaries and a wife to a loving husband shared how grateful she is of the Church's self-reliance program. "In self-reliance [class], it's not just all about business. Self-reliance class has taught me to save money and to manage my finances."
Stella recounted how tight their budget was before she started her business. Although she went into buy-and-sell before, it only lasted for a month. The self-reliance program of the Church equipped her with the right knowledge and gave her the confidence to start, grow and maintain her business.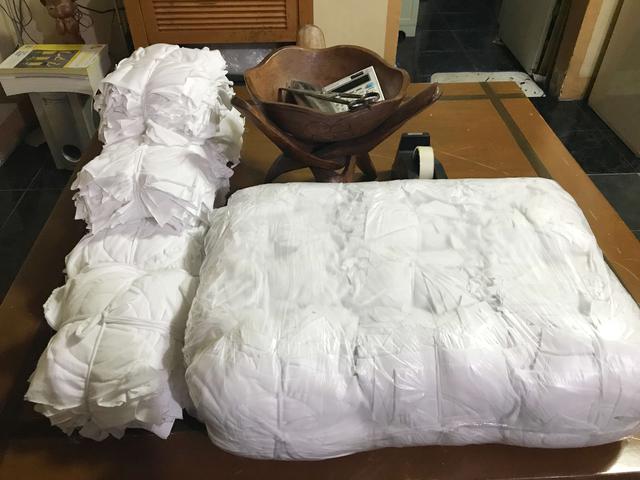 Today, she plans to expand her business by offering not just rags but also undergarments. She's also open to other business opportunities to add another stream of income so she can help the people around her become self-sufficient.
Members of The Church of Jesus Christ of Latter-day Saints are not only being taught gospel principles to help them develop Christ-like attributes. They are also being taught how to be self-reliant so they can increase their capacity to serve and help others in need.