 The year 2013, with its many natural calamities and disasters, proved to be one of the greatest strains on the Philippines in decades. LDS Charities (LDSC), the social arm of The Church of Jesus Christ of Latter-day Saints, worked tirelessly, alongside many other organizations, to help provide much needed disaster relief while maintaining substantial support to major global initiatives.
Typhoon Yolanda
Undoubtedly, the worst catastrophe to affect the Philippine nation in years was the unprecedented landfall of typhoon Yolanda on November 8. Those directly affected by the storm and its subsequent aftermath are estimated in the tens of thousands of people. Relief efforts continue to go out to the millions of individuals and families still devastated by Yolanda's effects. LDSC and a host of other relief organizations continue to pour out needed supplies to the devastated areas.
Around 200 meetinghouses of The Church of Jesus Christ of Latter-day Saints were used as evacuation centers. These centers were equipped with food and water as quickly as possible providing a safe haven for days after the storm. The following are a few components of the relief efforts completed: Food & hygiene kits with TV5 Alagang Kapatid Foundation transporting the goods from Manila to different parts of Leyte: PhP 12,999,975.00
Medical supplies given to Charity Vision: PhP 1,136,963.00
Funded a debris clean-up implemented by the International Relief and Development (IRD): PhP 1,075,000.00
Food, water & hygiene kits turned over to GMA Kapuso Foundation-Cebu: PhP 3,900,014
Medicines turned over to the Philippine Army for distribution in many parts of Negros: PhP 72,025.00
Food & hygiene kits turned over to the Philippine Marines for distribution in Iloilo: PhP 2,000,016.00
100 sacks of rice turned over to DSWD Bacolod: PhP 180,600.00
Generators/shelter repair kits turned over to the Estancia DSWD: Php 1,500,012.00
Water purifiers/computers for Bogo District Hospital: PhP 1,193,981.00
Emergency Shelter kits through Rep. Torres-Gomez: PhP 6,020,000.00
Shelter repair kits, cooking kits, fishing gears, seeds for planting, etc. turned over to different LGUs of  Easter Samar: PhP 4,031,981.00
With initial efforts to provide food, water, and temporary shelter, LGUs have now turned to more permanent relief efforts of building back the infrastructure necessary to rebuild and sustain the areas affected. These efforts will, of necessity, continue for years to come. LDSC efforts alone exceeded over 61,000,000.00 PhP. 
Other LDSC Emergency Response and top relief projects in partnership with other organizations:
Zamboanga Armed Conflict
LDSC working with the City Social Welfare and Development (CSWD) provided food and hygiene kits for nearly 12,000 of those displaced by the armed conflicts in the Zamboanga area. Eastern Mindanao – Post Typhoon Pablo
Partnering with DSWD, Catholic Relief Services (CRS), PLAN, HRC, Red Cross, and Save the Children, LDSC assembled and distributed much needed food, hygiene kits, and generators.
Transitional shelters were built in partnership with Catholic Relief Services.  This would be the third time for LDSC and CRS to partner in providing shelters to typhoon survivors.  
Three multi-purpose barangay halls in Cateel, Bagangga and Boston in partnership with the Philippine Navy were built. It is estimated that over 300,000 people are benefiting from these combined efforts. Labuyo, Maring and Habagat Flooding
Many areas and regions of the Philippines were hit with devastating rain this year and received much needed assistance. Labuyo, Maring, and Habagat had extensive flooding which attracted the combined efforts of LDSC, DSWD, Radio Veritas, GMA Kapuso, and Alagang Kapatid Foundation to provide food, hygiene and sleeping kits.
It is estimated that nearly 74,000 people benefited from the distribution of these items. Bohol Earthquake
In October, when Bohol was devastated by a 7.3 earthquake, LDSC responded by providing food and hygiene kits. Transitional shelters, generators and water filtration systems were soon established and given as assistance to different municipalities in the Province of Bohol.  In partnership with LDSC were ABS-CBN, Vaccines for the Philippines, and Catholic Relief Services (CRS). Nearly 8,000 people benefited from these initial efforts, many of which are still enjoying the much needed relief these items provide. In addition to relief support to Typhoon Yolanda survivors, LDSC continued participation in many global initiatives and projects throughout the country: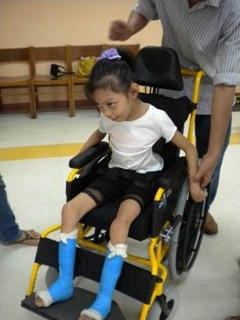 The distribution of 2,072 wheelchairs and other assistive devices has helped 2,850 individuals regain a portion of their mobility this year. This new found mobility has opened doors for many to provide for their families in ways that just were not obtainable in the past. Many spirits had been lifted as they found new and exciting ways to serve their families and others.
Additional shipments of wheelchairs this year set the stage for a continuation of the distribution in the upcoming months.
"Our partners and friends in this project have included Rotary International - Philippines, Alyansa ng may Kapansanang Pinoy Inc. (AKAP-PINOY), Katipunanng May Kapansanansa Philippines - KAMPI, and The National Council on Disability Affairs (NCDA), of which we could not have blessed so many lives without their efforts and assistance," said Benson Misalucha, Welfare Manager. Mabuhay Deseret Foundation partnered with LDSC this year to provide vision and surgery training,  and much needed equipment donations in Manila, Tacloban, and Davao. Over 1,900 individuals have benefited from the project's training and equipment.  Many now see a brighter future in store as they begin to regain their independence through better vision.
LDSC continued its on-going water projects with A Single Drop of Safe Water, Inc. (ASDSW). This year, Almeria and Leyte have been added to the list of those that will benefit in the future by gaining access to potable water supplies. An estimated 11,000 people will benefit in these two communities with fresh water that will help prevent a number of illnesses. Each community has committed and will continue to provide help in completing and maintaining these projects. Each site involved in this type of project may benefit in a number of ways which might include:
Lime stabilization treatment of sewage
Implementation of new toilets
Bathing cubicles
Water distribution systems
Water quality monitoring
Rehabilitation of existing city water systems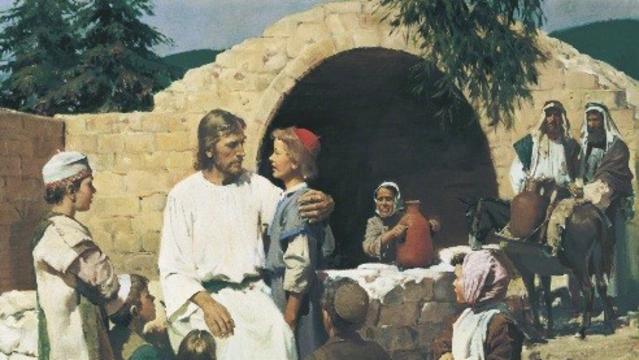 Sponsored by The Church of Jesus Christ of Latter-day Saints, LDS Charities (LDSC) humanitarian projects in 2013 have effectively combined efforts with others to provide help and relief to an excess of 655,000 people. From providing relief and life altering items and services such as wheelchairs and eye surgery to the one; or food, water, shelter and supplies to communities, devastated by natural disaster, many will feel the effects for years to come. Jesus Christ admonished each of us to feed the hungry, clothe the naked, and administer relief to the sick and the afflicted. These projects along with thousands of thoughtful charitable acts of many give examples of fulfilling these admonitions here in the Philippines.