The advent of online technology has made it possible for people to connect with friends and family living across the globe.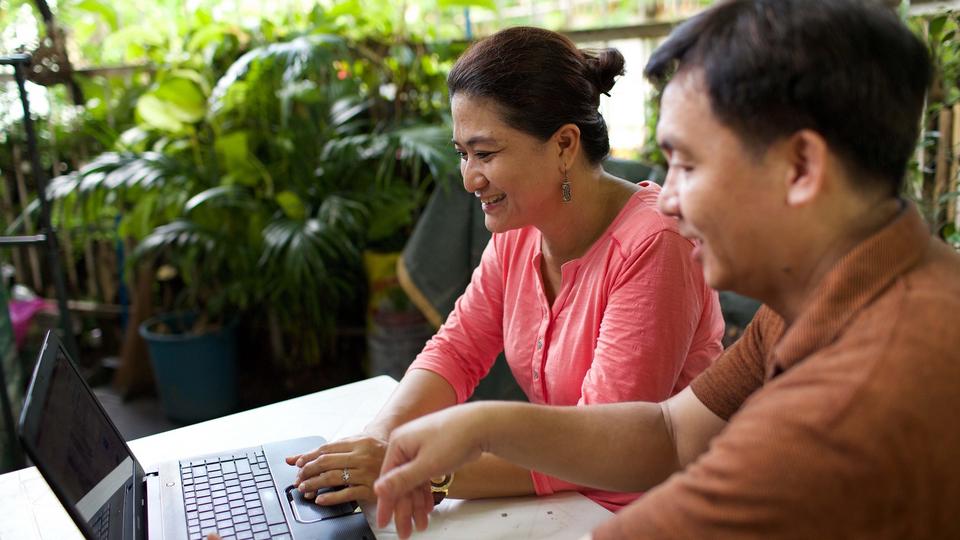 Nevertheless, connecting with long-distance friends and family is not the only benefit telecommunication technology has provided. It has provided another medium for millions of Latter-day Saints around the world to learn more about the restored gospel of Jesus Christ and to share God's light and truth to those around them.
Social media, in particular, has allowed members of the Church to share inspirational, faith-promoting messages and stories to those around them, reach out to those in need as well as learn gospel principles from one another.
Value of Gospel Learning Using Digital Platforms
In the Philippines, gospel learning through digital means has become extremely useful for Latter-day Saints, especially during the COVID-19 lockdown.
Jinky Preciouso Red, a member from Lopez, Quezon, shared that she found it extremely useful to use the online platforms that Church has provided for her personal gospel study because she could use them anywhere and anytime.
"[The] Gospel Library [app] provides all the Church materials we need especially during the pandemic," she said. "I could easily share scripture verses, quotations from [Church leaders] on Facebook and Messenger. [And share] lessons from my Institute manual and Come, Follow Me study Manual even to our virtual devotionals."
A teacher by profession, Jinky loves the fact that everything she needs for her gospel learning is found in one app. "I just turn on the audio whenever I want to read something from the Gospel Library to that even when I am busy, I could still hear gospel messages. I could also watch videos while I am doing my school tasks and house chores," she shared.
Another Latter-day Saint who found the Church's digital platforms useful is a mother of three from Davao City. Marjorie Teh shared that her family follows a weekly gospel study schedule. Every night, they hold family scripture study.
On Sundays, their at-home Sabbath worship includes lessons from the Come, Follow Me and General Conference talks, and Family Home Evenings.
In these gospel-learning activities, they use the Gospel Library App as their number one source. What she appreciates about the app is that they can receive prompts for new content. For instance, she shared that whenever there is a new video pop-up, they would watch it and make it a part of their lessons.
As for Christina Concepcion of Cagayan de Oro City, she and her family love the Gospel Library app. They find it convenient to use, especially during their family Come, Follow Me study sessions. Even though she does not find herself technology-savvy, using the online channels of the Church is convenient and easy to use.
Another Church online app she loves using is the FamilySearch Tree app. "What I really love is the FamilySearch App with all the new features," she said. "I just love working on the Activities section. [It's] very inviting, very engaging, and user-friendly too."
Available Online Resources for Gospel Learning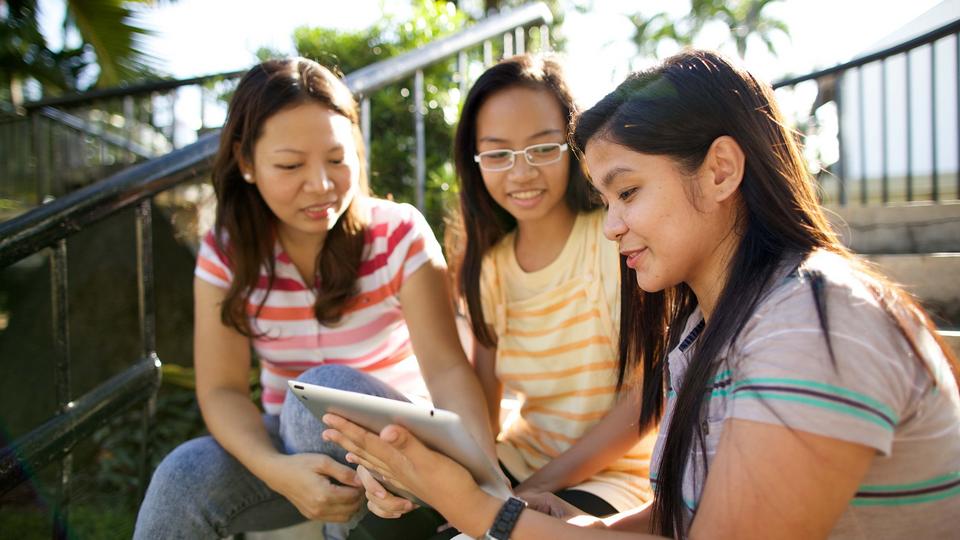 With technology within reach, the Church has made available various online resources to enhance the gospel learning experience of every Latter-day Saint. Access is for free and available to those of other faiths. 
Here's a list of websites, social media pages and mobile apps available for use: 
Websites
Social Media
Church Groups
Mobile Applications

Book of Mormon
Church Pamphlets
Doctrinal Mastery
FamilySearch Memories
FamilySearch Tree
Gospel Library
Gospel Living
Gospel Voice
Latter-day Saints Channel
Sacred Music
Scripture Stories
Sing Along Hymns
Tabernacle Choir
Tree of Life AR
Gospel Media

Internet
With the Church's effort of placing greater emphasis on to the name of the Savior's Church, the Church's social media accounts are in the process of being consolidated. As they are being consolidated, new links will be updated on the Church's website page.