For members of The Church of Jesus Christ of Latter-day Saints, this Easter Season was spiritually invigorating after hearing messages of hope and renewal in Jesus Christ during the rebroadcast of the 191stSemiannual General Conference.
Some of the highlights of the General Conference, which was rebroadcast on 9-11 April 2021 on GTV (GMA News TV), included the announcement of 20 new temples, the calling of eight new General Authority Seventies with one Filipino leader on the roster, two Church leaders from the Philippines who gave talks, and President Russell M. Nelson's invitation to everyone to increase their faith in Jesus Christ.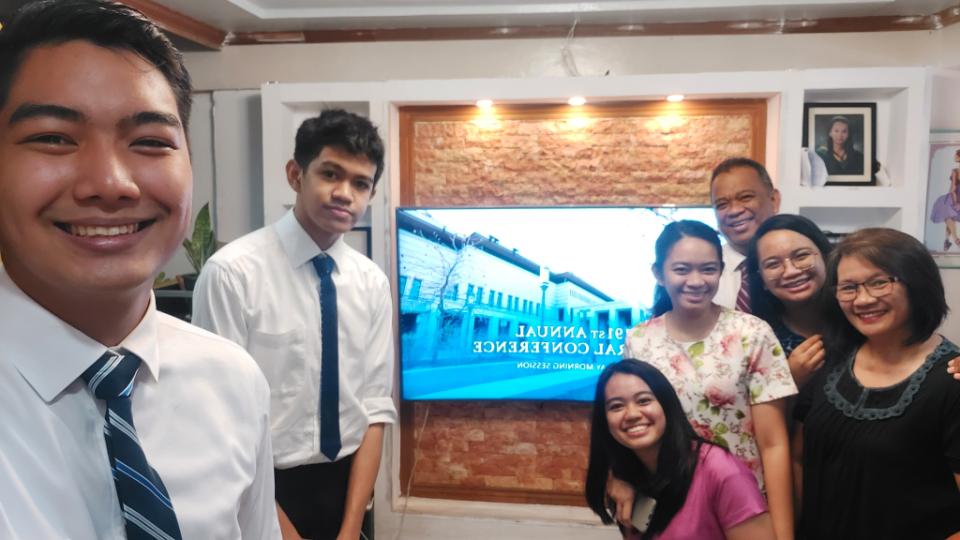 Millions of viewers have watched the rebroadcast and they include not only Church members but also friends of other faiths. Below are impressions by some Latter-day Saints and friends after participating in the April 2021 General Conference.
"I was eager to watch general conference because I could fondly recall my memories going to Utah to attend the BYU Symposium and witness the Sunday Morning Session of General Conference," said Pablito Baybado, Jr., Ph.D., Executive Director of the Federation of Asian Bishops' Conference; Coordinator for Uniharmony Partners Manila; Deputy Secretary-General for Religions for Peace Philippines; and Professor of the University of Sto. Tomas Institute of Religion.
"The April General Conference gives us the opportunity to be uplifted spiritually, and as a result, 'We hear Jesus Christ better when we are still,' according to President Russell M. Nelson. Listening to the spiritual speeches allow the heart and soul to be still in order to let Jesus Christ
reign over us and keep us in his love during this time of the pandemic."
Asela Arago, Co-chair for Interreligious Dialogue of Focolare Movement Philippines, also shared her thoughts after watching the rebroadcast with her husband, Ted.
"I am one with you in watching General Conference. I was so glad to see the representation from the Philippines through Mr. (Elder) Wakolo whom we know personally and was great in his talk. It's beautiful, a miracle of love indeed."
Asela shared that she has been asked twice if she's a member of the Church because she uses the Light the World ballpen gifted to her frequently. Each time she replied, "The LDS are very good friends of mine."
Llana Melissa C. Sanchez from San Pablo, Laguna expressed that the messages shared during the General Conference were timely.
"I love that the Conference messages addressed specific issues we are experiencing all over the world today. Each talk gave my family a strengthened hope to endure all that we suffer and
reminded us that we are not alone in our battles, that we need the Savior Jesus Christ and His Atonement every day so we can press on and be worthy until we see Him again."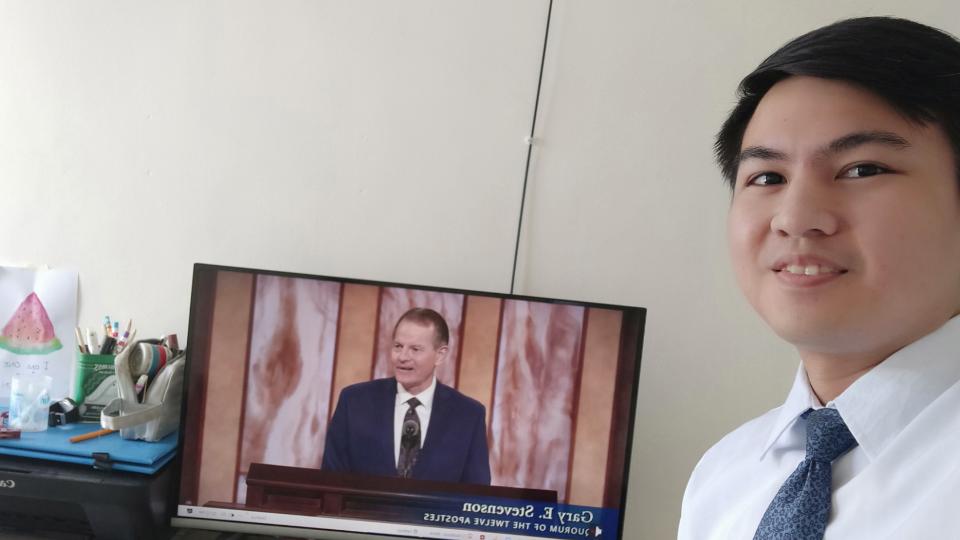 Tristan Jon Adao of Plaridel, Bulacan expressed his love for Jesus Christ after participating in the worldwide event virtually.
"Jesus Christ can heal our soul and provide us the necessary care to overcome any kind of physical and spiritual hardships in life. He gives us hope and strengthens our faith as we do our
part to always remember Him, our Savior and redeemer. I can always call upon Him and humbly express all my worries, pains, success and dreams in life. I love the Savior."
To read more of the learnings of Latter-day Saints after watching the General Conference, read here.
About General Conference
General Conference of the Church is a worldwide gathering of Latter-day Saints to listen to gospel messages and instructions from Church leaders and General Officers. Millions of members and friends witness the event either live in Salt Lake City or virtually.