Typhoon Ulysses devastated Bicol Region, leaving many Filipino casualties. On November 19, 2020, Latter Day Saint Charities, the humanitarian arm of The Church of Jesus Christ of Latter-day Saints, answered the pressing medical facility needs of the region as it turned over 45 hospital beds and complete medical accessories to Bicol Medical Center (BMC). 
The turnover ceremony was headed by BMC Medical Chief, Dr. Francisco DJ Sales, and Michael T. Diaz, Stake President, Naga Philippines Stake (diocese) of the Church of Jesus Christ of Latter-day Saints.  
President Diaz emphasized, "the donation is given out of pure love and sacrifice of the church's global membership through fasting. These fast offering funds assist the poor and the needy."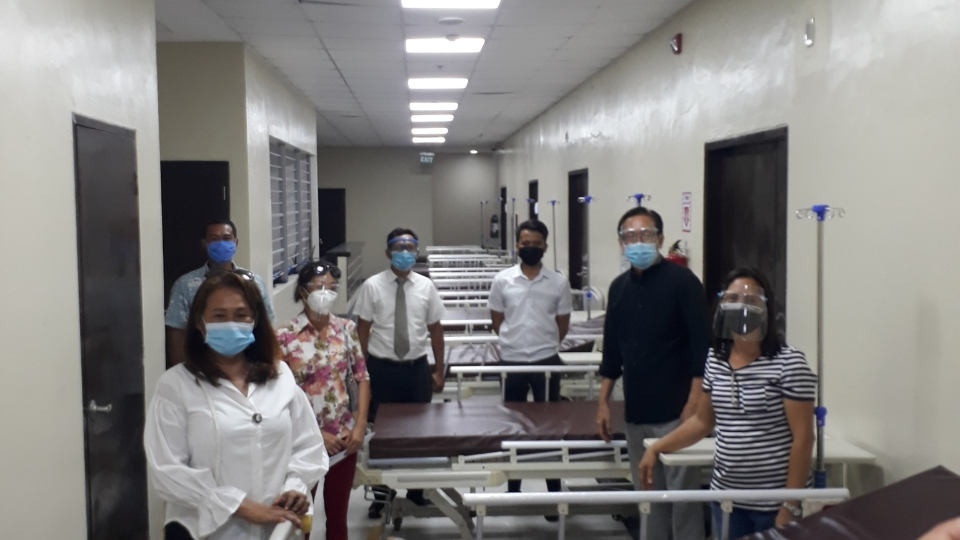 Dr. Sales expressed gratitude for the timely donation of the Church. He said, "we have wards where 3 patients share a bed. Many others are housed along the corridors and folding beds. The high-quality materials of the beds will improve the hospital's capacity to provide better healthcare to its patients." 
Also present during the ceremony were Bishop Romulo San Ramon and his family, and the BMC Donation Acceptance Team.