Three Latter-day Saint women were among the 100 recipients of the "Gawad Mariveleña 2021", an award given by the local government of Mariveles. Rizalina A. Lucila, Keylee Dela Cruz Sumiran, and Mayette B. Valdoz, members of The Church of Jesus Christ of Latter-day Saints received the award for their exemplary service to the community amidst the challenges brought about by the global pandemic.
Recipients of the award were selected by educators, farmers, fisherfolks, business, and industry leaders, political leaders, religious groups, and civil society organizations, and were chosen for the outstanding service they have rendered despite personal challenges. 
Lucila has been involved in local community work as a Senior Welfare Representative of Latter-day Saint Charities (LDSC) and was awarded for her involvement in humanitarian efforts within the community. In her work as a representative, she helped to facilitate banner projects of LDSC in the localities of Bataan.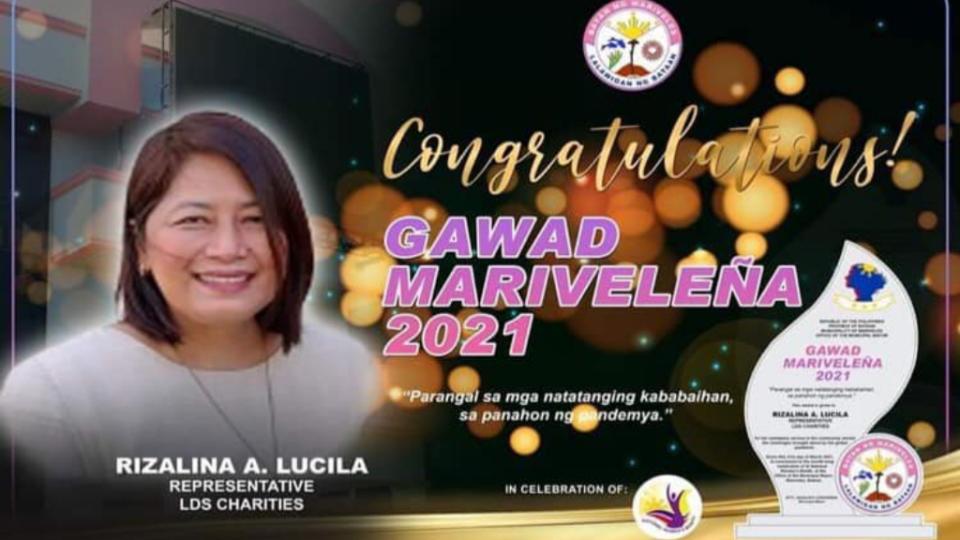 Sister Lucila serves as one of the Senior Welfare Representatives of LDS Charities. Her husband currently serves as a counselor in the Philippines Olongapo Mission.
Sumiran was awarded for setting a good example in the community as a leader in a women's organization. She is presently serving as the Relief Society President of the Mariveles Ward (congregation). The municipality acknowledged her efforts in embodying the Relief Society motto, "Charity Never Faileth."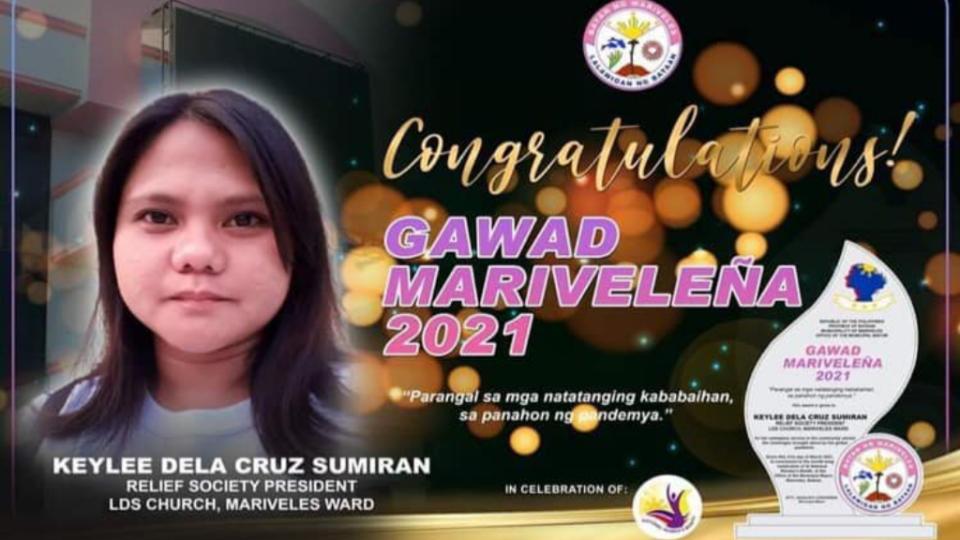 Sister Sumiran, a mother of two, serves as the Relief Society President of the Mariveles Ward, Philippines Orion Stake (diocese).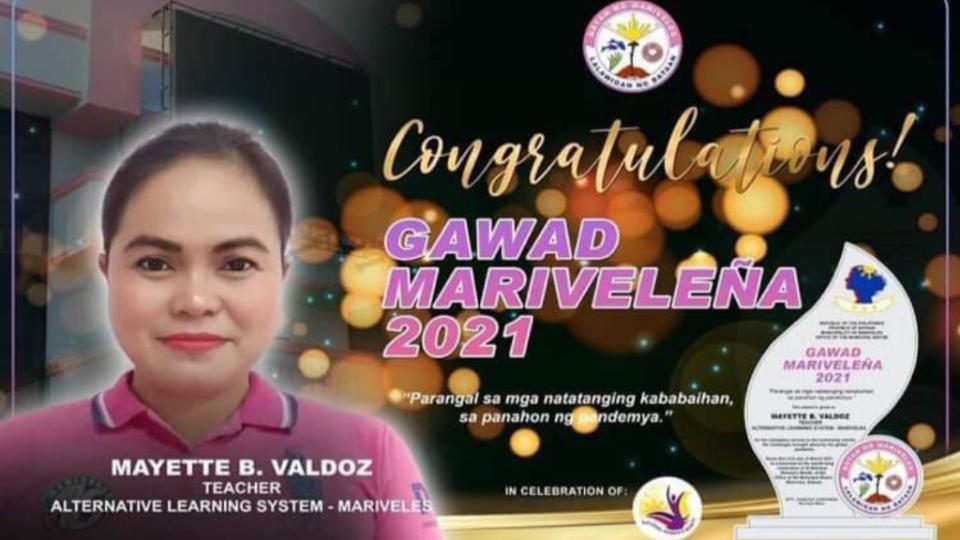 Valdoz, also a mother, has 5 children and works as a teacher of the Alternative Learning System in Mariveles.
As a teacher in the Alternative Learning System, Valdoz works to influence the lives of and educate her students despite the difficulties presented by the pandemic. She was also recognized for her indispensable work to the community as an educator.
Women in the Church
The Church believes in the irreplaceable role of women and their indispensable contributions to their families, the Church, and communities. Women and men share different, yet equally fundamental roles within the Church. By divine design, women and men experience the most growth, joy, and fulfillment together, not in isolation.