In the Philippines, The Church of Jesus Christ of Latter-day Saints was established officially in 1961. Nevertheless, the Church has its fair share of remarkable, faith-promoting stories of pioneer Filipino Latter-day Saints.
In preparation for the 60th Anniversary in 2021, Filipino families who joined the Church in its early years shared how their faith in the Restored Gospel of Jesus Christ blessed their lives.
The Mission Watch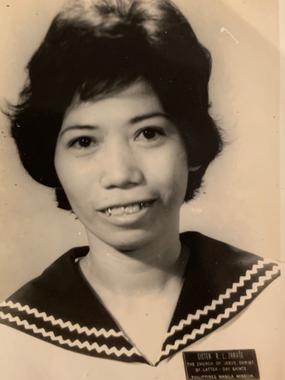 Rosalinda "Sally" Zarate (née Lapidante), was 19 years old when she joined the Church in 1967. She first learned about the Church from a roommate in Makati where she later lived after working as a house helper for an LDS American serviceman and his family in Clark City, Pampanga.
Eight years after joining the Church, Sally served a mission from 1975 to 1977 in the Philippines Manila Mission.
As a missionary, she learned many things about the Gospel of Jesus Christ and serving others. One compelling experience, though, helped her see God's loving hands guiding and helping her.
Sally related that she went on her mission without a wristwatch. There were times that she annoyed her companions because she kept on asking them for the time.
"One night while walking along a street in our area in Quezon City, I saw a shiny thing on the ground and I picked it up," she recounted. "It was a wristwatch. A Bulova 21 jewel [watch] without a strap."
As they continued to walk, they found on the ground the strap of the watch. Sally explained that it was a pricy watch, but she had it fixed so she can use it. "It was helpful to me while on my mission."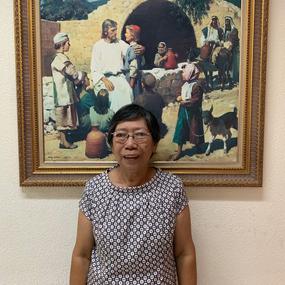 Months later, Sally completed her mission. On her way home on a bus, Sally later noticed that the watch was gone.
"I just told myself that the Lord just let me borrow the watch for the time that I only need it," Zarate said. "'The Lord giveth and the Lord took away.,"

After being honorably released from her mission, Sally married and continued to serve in the Church. She held a variety of leadership and teaching assignments in the Church until she was released due to health reasons.
"I felt sorry today for some youth who are going on a mission complaining what they don't have," she said. "Missionary work is enjoyable when you dedicate your work to the Lord and learn from it"
The Power of Priesthood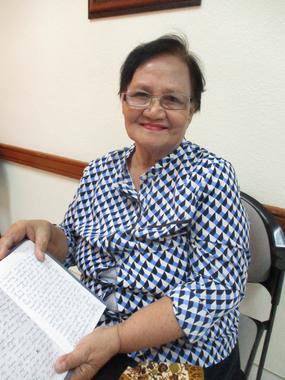 Editha Bararoidan married Segundo Agbayani in 1962. Their marriage proved fruitful as they were blessed with 10 children. In 1968, she learned about the Church through two hardworking sister missionaries and was later baptized.
Editha recalled that at the time, the Church in Laoag only had two missionaries. Through hard work and faith in the Lord, many joined the Church. But not Editha's husband.
Editha recalled that it took some time for her husband to join the Church. When it was time for his baptism, he became sick.
"Although not yet a member of the Church at that time, he was given a beautiful priesthood blessing," she retold. "He got well, continued to take lessons from the missionaries and was baptized." Segundo joined the Church in 1976.
After joining, the Agbayani couple accepted the assignment to lead a group of members living in the mountains of Vintar.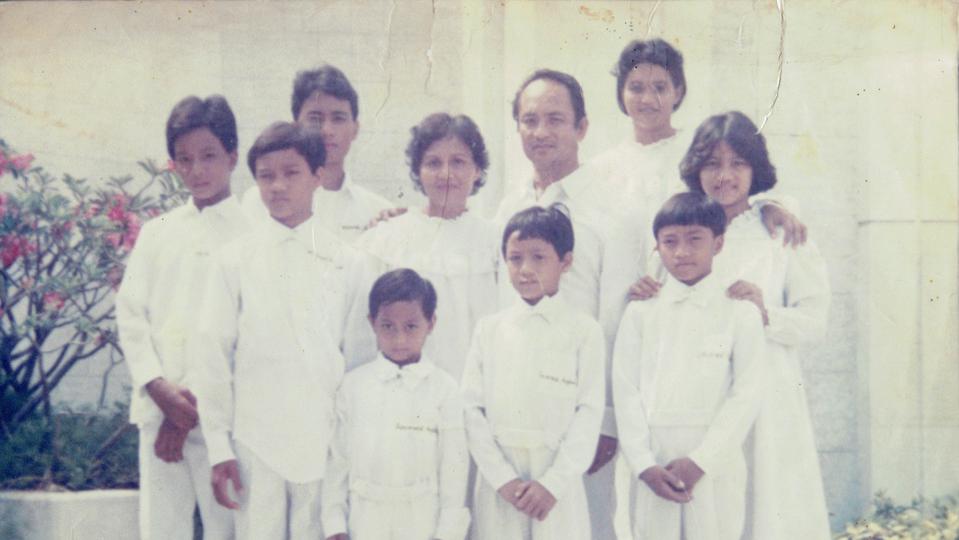 "We loved it there, until his death a year ago," shared Editha of their experience there. It is also important for us parents to motivate our children to love and learn in the church."
The Church-Supported Upbringing of Children
They say that it takes a whole village to raise a child. For the Aldemitas and Galvez's, the Church helped them in raising God-loving children.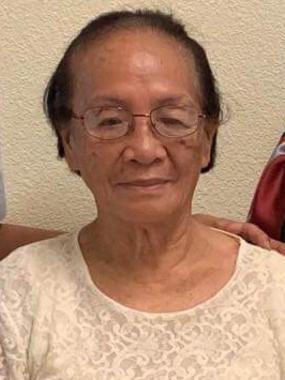 Lina Castaneda Aldemita joined the Church in 1979, 17 years after she became a widow with six children to raise all by herself.
"Our house burned down a number of times here in Cebu, so I lost many important things including old pictures of our children," shared Lina. Nevertheless, she never allowed the unfortunate events to weaken her faith in God.
"We are blessed and always thanked God that we are all safe. I loved to prepare food, especially to feed the missionaries. I loved it when they come to our house to talk and share to us. I guess that helped and inspired most of my children to go on their respective missions. We enjoyed being in the church, the members and in magnifying our callings."
Likewise, the Galvez Family shared that the Gospel of Jesus Christ taught in the Church helped in raising their children. Jaime and Emeline Galvez joined the Church in 1980 and 1979 respectively.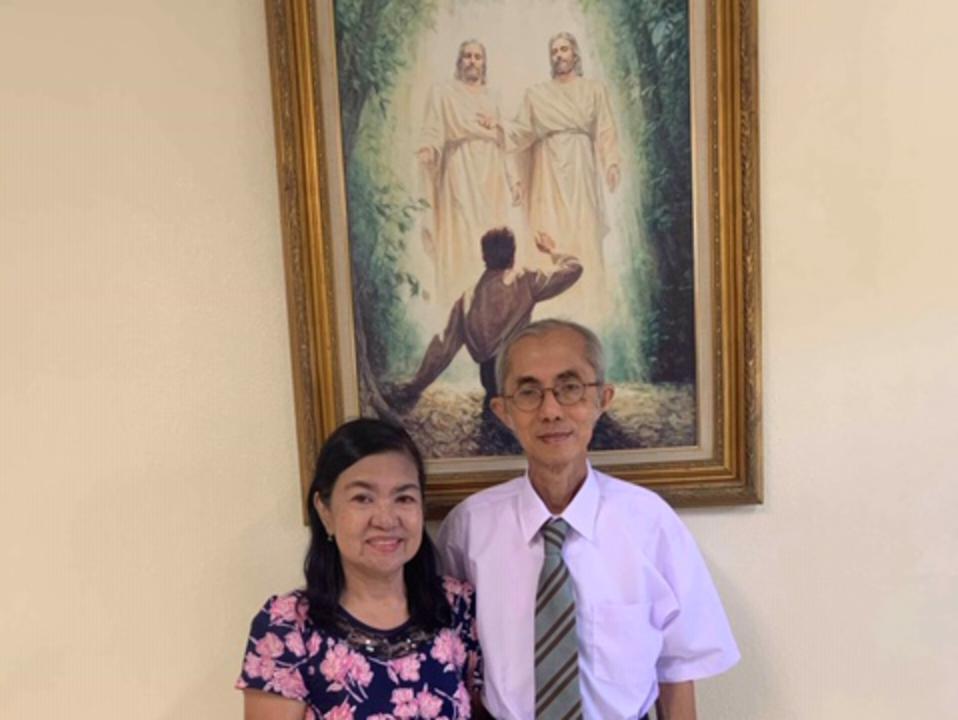 Since then, they have served in various callings in the Church. "Our membership in the church gave us the opportunities to serve the Lord in our various callings," shared the Galvez couple. "We're grateful for the trust given to us and increased our capacity to serve." Today, Jaime Galvez is serving as the Stake (diocese) Patriarch.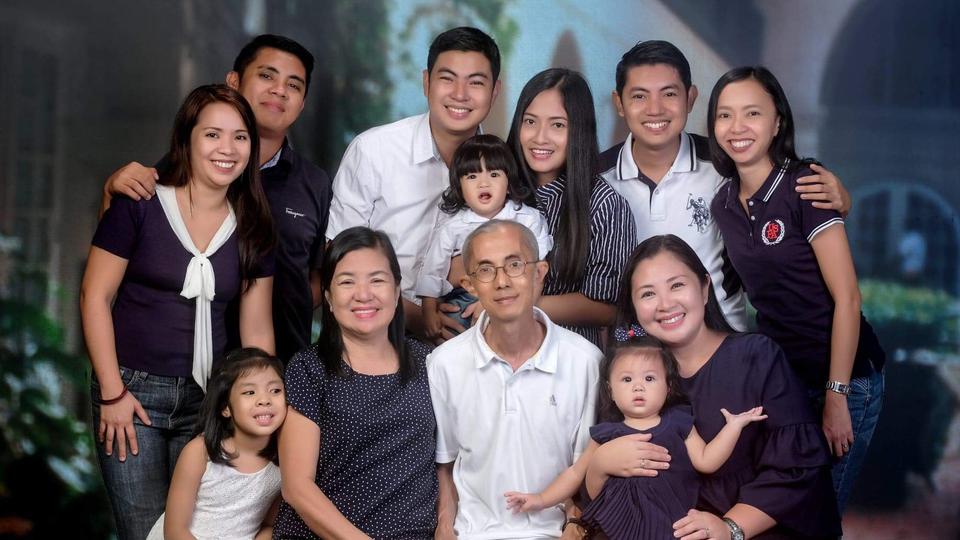 One blessing they shared when they served in the Church is that it has enabled their children to grow in maturity, capable enough to take care of themselves when the couple traveled to fulfill Church-related assignments.
"We're happy that in their adulthood receiving and magnifying their individual callings are no longer a problem to them. We all love the Church and the opportunity to serve Him."
The Love for Unpaid Ministry
When people join the Church, many of them participate in volunteer assignments to provide opportunities to serve others. These lay ministry assignments help members develop skills like leading and teaching fellow members.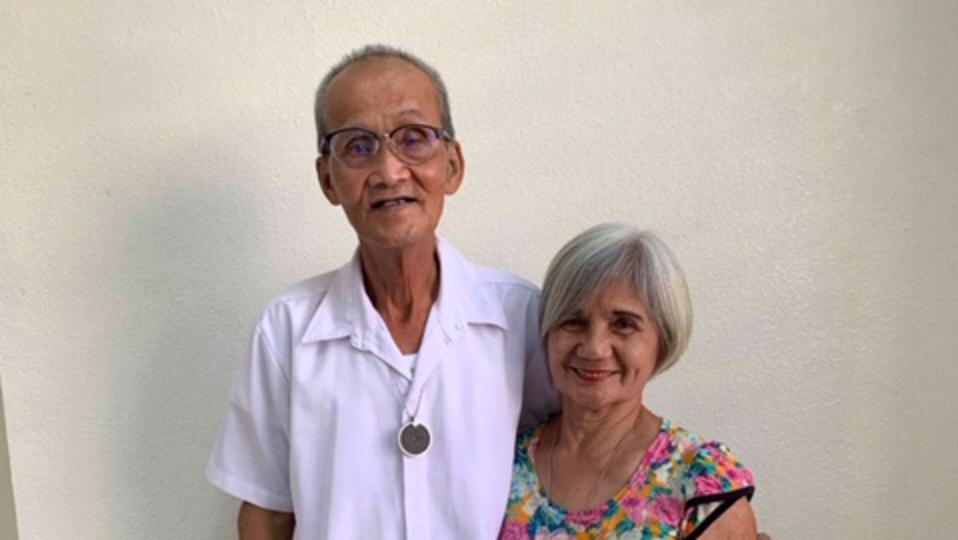 For the Tamin Couple, their membership in the Church allowed them to develop a deep love for serving others. Both joined the Church in 1980 in Cagayan Valley. Arcadio and Gloria Tamin served in various callings since then. However, as with any other young congregations, members encounter challenges.
"When the Church started in Rosales, we had some difficulty with the members and leaders," shared Arcadio. "But I have learned, as a leader, that when you apply gospel principles in leading and teaching, forgiving others who have offended you is an easy thing to do."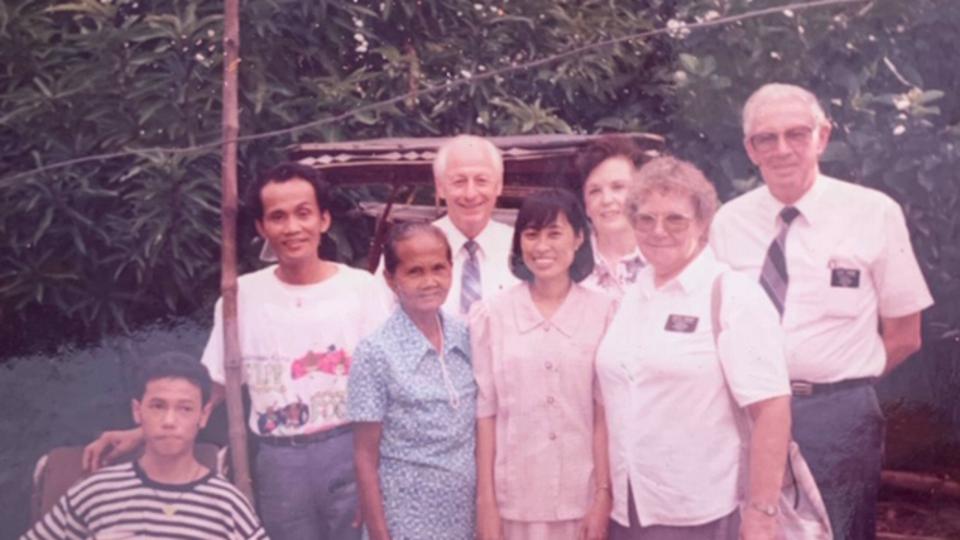 Ministering to others contributed to the growth of the Church in Rosales. "I'm always thankful to my wife for her love, support, and patience," Aracadio said. "She helped me provide for my family while I am [serving] in the church. Our children grew up in the Church, enjoying and succeeding while magnifying their respective [Church] callings."