Andrea Soleta is a star University of Utah student from Cavite, receiving five scholarships and awards while in graduate school. One of these awards is the Abrelia C. Hinckley Graduate Scholarship for her significant experience in community involvement and commitment to a career in public service. Andrea is enrolled under the Master of Science in International Affairs and Global Enterprise (MIAGE) program which is filled with incredibly hardworking and talented students who are from all over the world.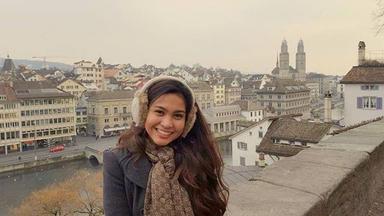 Recently, Andrea had the opportunity to intern at the British Parliament where she was able to visit the Prime Minister's office and talk with government officials and locals about Brexit. Andrea's favorite experience during her internship was giving tours of Parliament because she loved seeing people's shocked faces as they watched a filipino explain detailed British history to crowds of tourists. Another highlight of the experience was giving her supervisor a 15-page policy brief about state pensions in the UK. Her supervisor was amazed by her work. Andrea shared it was so beneficial to learn firsthand British politics.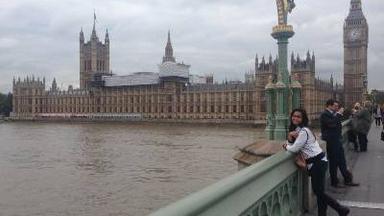 Andrea's dream job is to work for an international organization such as WHO or UNICEF, but says she might realistically work for the Utah Governor's Office of Economic Development or the Kem C. Gardner Policy Institute at the University of Utah. Based on Andrea's dedication, we have no doubt she will find success wherever she chooses to go.
Whenever Andrea talks to students in other graduate programs she thinks to herself about how grateful she is to be in the MIAGE program. Andrea loves the interdisciplinary approach of the MIAGE program and is excited about all the opportunities that are available to students. She shared how she loves that the classes are not fully focused on research papers and that you can have fun while learning from awesome professors.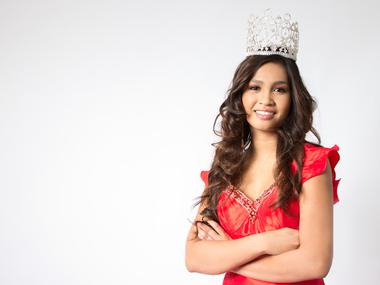 Prior to her schooling in the MIAGE program, Andrea won Miss United Nations USA Utah 2012 by representing the Philippines. In the competition, Andrea won best in talent for her piano performance and best in evening gown for a gown that her sister sewed. Andrea also had the opportunity to intern at the Embassy of the Philippines in Washington D.C. in 2014 and served as the President of the Philippines Club during her undergrad at BYU, where she did a fundraising concert for typhoon Haiyan victims.
(Source: University of Utah, Student Spotlights, Master of Science in International Affairs and Global Enterprise)